Best-selling author of Gaff Goddess and Decor Galore Laura De Barra joined Ray D'Arcy on RTÉ Radio 1 to share some tips for keeping the house cool in hot weather.
With temperatures soaring across Ireland this month, the nation is desperate to cool their homes down and achieve a good night's sleep.
Having previously spent a particularly sweaty summer in New York, Laura picked up some handy tips for keeping cool - no air conditioner required.
Keep curtains and blinds closed during the day when the sun is shining in
Keep doors closed in unused rooms
If you cool down a room, don't leave the door open afterwards
Don't sleep in polyester, use cotton sheets
Use a lighter tog duvet
Check the thread count of your sheets - a sateen weave will be too heavy
A spring mattress has more airflow than a gel or memory foam mattress
Spray curtains with water and then close them over an open window
Put an ice pack or bowl of water in front of a fan
Hot air rises so put your fan on the floor and point it upwards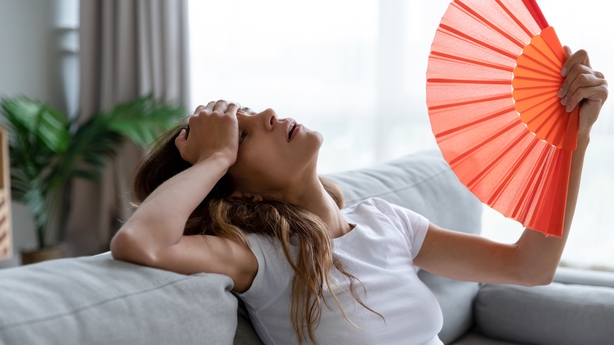 Although it's hard to imagine being cold at the moment, Laura insists that now is the time to invest in insulating your household.
"Prices are starting to rise on insulation stuff already because people are going to be insulating instead of keeping the heating on more," she explains. "If you see things like that out now, think about it now."
"Also, draft excluding now is actually really good in the Summer because it can actually keep your rooms cooler. If you're going to be cooling down a room, you don't want warm air creeping in."
The DIY guru suggests keeping old pairs of tights on hand to use for draft excluders - check out her Instagram for her step by step videos.
Another budgeting tip Laura has is to stick your heating on (yes, on) for just a few minutes every four weeks. This will stop the valves from seizing up and becoming a problem when you need them in colder months.
Ultimately, the author insists that Summer is a great time to Winter proof your house because supplies will likely be cheaper, and when it comes to issues like mold it's much easier to air your property in these warmer months.
For more top tips, listen back to Laura's chat with Ray on RTÉ Radio 1 above.