With surgical and non-surgical facial treatments on the rise, it's hard to know what's what and what's the safest route to take. Are you looking to get rid of the lines around your mouth or just give your face a 'freshen up'? Plastic surgeon Dr Deirdre Fitzgerald talks to Janice Butler about botox, fillers and everything in between.
What are the most in demand non-surgical treatments now?
Anti-wrinkle injections are still our number one non-surgical treatment, but are being joined by non-surgical rhinoplasty (super-popular), profhilo and radiofrequency micro-needling (Intracel) as our most requested treatments.
What is your advice to people before they decide to have a non-surgical treatment?
Firstly, sit down with a healthcare professional experienced in skin and skin treatments to figure out which treatment is right for you. Listen to their full explanation regarding what you can reasonably expect to achieve, along with the procedure pros, cons and risks. Especially in the case of dermal fillers, which are not regulated in Ireland, make sure that the person treating you has access to medication to dissolve the filler, in case of an emergency.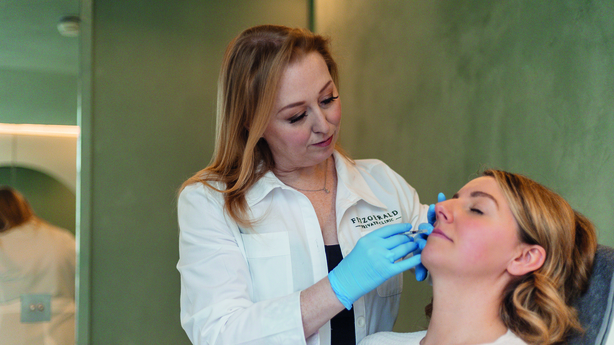 Can you clarify the difference between Botox and fillers?
Botox is a trade name for Onabotulinum toxin type A. This is just one of the anti-wrinkle medications available in the Irish market. It acts to temporarily reduce muscle activity, such that wrinkles appear less prominent over time. It is administered via tiny injections just under the skin. In Ireland, it is only legal for doctors and dentists to administer this.
Fillers are injected onto bone and into soft tissue to restore structure and volume, typically to the face. These can be made from a variety of substances, the most common being hyaluronic acid, which is dissolvable, and calcium hydroxyapatite, which typically is not.

Which non-surgical procedures yield the best results?
This is a hard one to answer, as every skincare product we stock and every treatment we offer has a function and effect. Sometimes active/prescription skincare yields amazing results on its own. I have to say though, we have seen some excellent results for acne scarring through the use of Skinpen medical micro-needling and Intracel radiofrequency micro-needling.
How often would you advise having these treatments?
It honestly depends on the person, their skin concern and how their body responds to the treatment. With anti-wrinkle injections, most people will notice the effects wearing off over three to four months; with non-surgical rhinoplasty after a year or 18 months. If we are targeting acne or scarring with micro-needling, we would recommend three to six sessions, four to six weeks apart, and then commence a maintenance programme.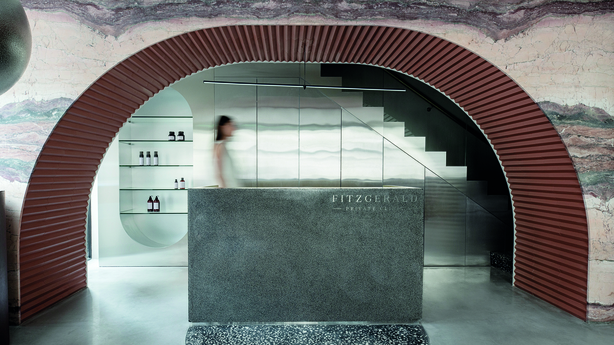 What's your view on people getting Botox and fillers from people who aren't properly trained to do them?
It is always worrying to see services being provided illegally to unsuspecting clients. Aside from the natural worry one would have about medical procedures being carried out by people who may not have the knowledge, capacity or qualifications to deal with any adverse outcome, I also worry that some of these providers may think they are actually indemnified to provide these services, while they really are not.
As a surgeon myself, I have seen the aftermath of some of these unfortunate situations. I always say we should have a very healthy respect for injectables as, although the risks associated are very rare, no procedure is without risk.

What should a patient expect when coming to your office for the first time?
A warm welcome and a listening ear. We can only advise a new client as to their optimal skincare or potential treatment if we take time to listen to their specific concerns. Often, we will advise against treatments that the client might have had in mind. Knowing when not to treat is arguably even more important than knowing what to offer in terms of treatment.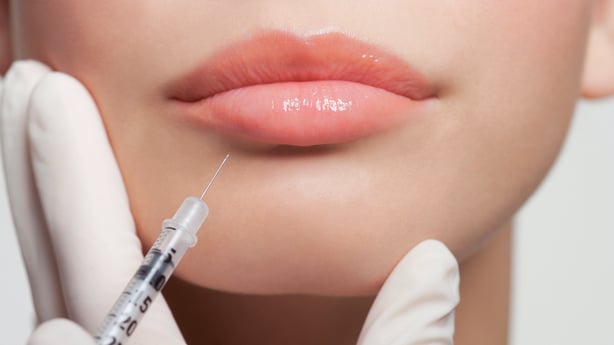 What are your own favourite skincare treatments/products, ones you love to use?
In terms of products, I'm a massive fan of three Obagi Medical products: their Elastiderm Facial serum, their Daily Hydrodrops and their Professional-C Peptide Complex. I'm also a definite lover of Calecim Serum, which has the highest concentration of stem cell derived growth factors and peptides available. It is super for reducing procedure downtime and activating tissue renewal!
Regarding treatments, I honestly love them all. Our Signature Pro-C Peptide Facial gives a luxurious and instant brightening moisture boost without any downtime. The Obagi Blue Peel Radiance is also super-effective. And sometimes, you just can't beat a Hydrafacial for an instant skin pick-me up!
Fitzgerald Private Clinic have locations in Dublin and Donegal, fitzgeraldprivateclinic.com