Female athletes are beginning to push back at having to wear all-white kits during matches while on their period, kicking the conversation around menstruation and sport into play once again.
The RTÉ Soccer panel discussed the growing discussion in a frank conversation between Richie Sadler, Liverpool and Rep of Ireland's Megan Campbell and former coach Lisa Fallon.
The conversation was raised twice in the last week, by the England football team after their opening Euros 2022 match against Austria on Wednesday and also by players and campaigners at Wimbledon who protested the tournament's strict all-white dress code.
"The world is starting to treat female athletes like female athletes."

The RTÉ Soccer panel examine the changing views towards women's menstruation in sport, and how kit designs to reflect that are inevitable. pic.twitter.com/iNwuDiiR06

— RTÉ Sport (@RTEsport) July 9, 2022
Since then, the Football Association has said that they welcome feedback on the issue but they're not in a position to change the kit before the rest of the matches.
"I think for the players on the specific issue of the kit, for the players to come forward and say that the current kit, the colours, is a source of anxiety on match days, you would assume that it's a matter of time before this issue is removed", Sadler says.
"Think of all the different things that are beyond your control, all the elements of a match situation or a big tournament, particularly being the host nation, that the players have to deal with psychologically and for this to be an additional source of anxiety or stress, you would think the common sense thing to do, the supportive thing to do, is to remove this as an issue."
Nike, the kit manufacturer, has said they will not change the kit in the coming weeks, but said in a statement that, "We absolutely hear and understand the concerns of our athletes that wearing light coloured apparel while having their period can be a real barrier to sport."
"We are deeply engaged with our athletes in the process of designing solutions to meet their needs, while also consulting the clubs, federations and sporting associations that set uniform standards and colours."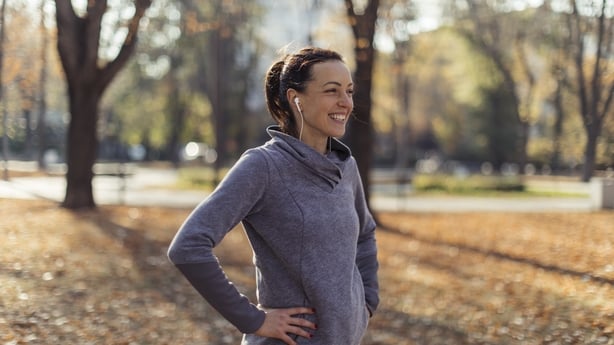 Campbell says this issue is "discussed all the time" in players' dressing rooms, adding: "It's something that we have begun to normalise within the dressing room and within society, but it's not spoken about enough.
"It's an important subject for women, to be able to feel comfortable when they are playing sports."
Menstrual cycle tracking among women's sport teams has become increasingly popular, as the US women's football team found it instrumental in their 2019 World Cup win.
"The world is starting to treat female athletes as female athletes, and not small men", Fallon says.
"For all the data that we have in terms of performance metrics, in terms of how we analyse goals, how we analyse xGs – all of those performance metrics are done based on the men's game, and it's really only in the last five years that we've started to see the women's game being analysed and female performance be benchmarked and measured against the female data."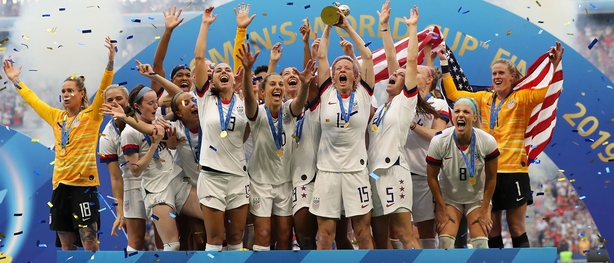 Fallon adds that menstrual cycle tracking is being used in the Chelsea team, where players log where they are in their cycles every day and training was then mapped in accordance with that data. "Your training programme is set for you on an individual basis", she says.
Campbell adds that Liverpool does the same, with players logging their cycles on an app.
Understanding what point players are at on their menstrual cycle helps with injury prevention too, as Campbell notes, with data showing a link between what point women are at on their cycles and their risk of getting injured.
Campbell herself injured her ACL while on her period, which she says could be linked.
Stigma has played a large role in keeping these factors from influencing and improving teams, as Sadler notes: "I know so many lads who just go, 'that's not a topic for me, I don't want to be involved in this discussion'. If it's ever mentioned you assume it's not a discussion you can have any role in."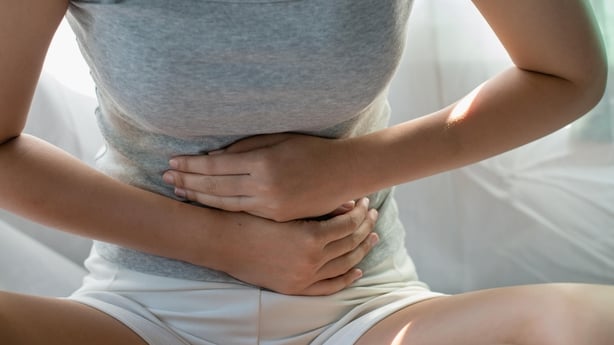 "But it is one of those things that whether it's discomfort or shyness or shame or disgust, whatever reasons people in the past had to avoid this topic ... there's a real benefit in getting over all those obstacles because this is a very practical application in the performance of elite athletes or athletes of any standard.
"Knowledge is power in this area."
As for whether the presence of men in managerial roles among female sports teams, Campbell says it comes down to "your comfort level in speaking about it".
"It's more that you would start the conversation. There is female staff in the majority of women's teams now, that they can be the person that you lean to and they'll pass the message on if you don't feel comfortable enough going to a male figure."