Irish people love to play matchmaker. All you have to do is look at the enduring appeal of Lisdoonvarna to see the proof.
But there's a reason there's a festival of pros dedicated to the almost-lost art of match making, and setting up mates on dates is a tricky business.
Sex therapist Rachel Cooke joined the Jennifer Zamparelli Show this morning to give her two cents on how to successfully bag a date for your mate.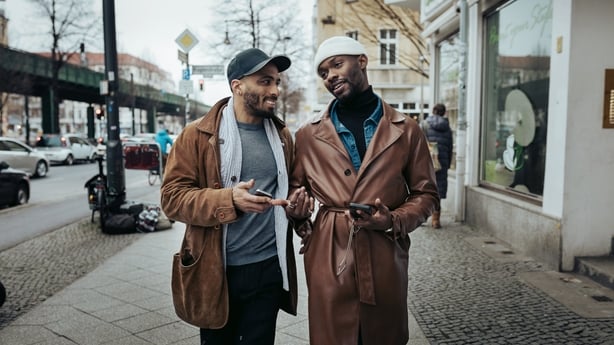 Match making use to be far more common in years past, but now between 40% to 50% of people are meeting potential dates online, Cooke says, while roughly 20% are still meeting others on nights out. Another 15% meet at work or college, while a further 15% "meet through friends and family but not being specifically set up".
Cooke speculates that only between 10% and 15% of people are intentionally set up these days, though she says more people are becoming interested in meeting dates this way.
Before you go setting dates up, would-be matchmakers should consider how much responsibility they want to take on for how those dates pan out, Cooke says.
"Considering the potential consequences beforehand - obviously you can't know exactly how it's going to play out - is probably a good idea, to let the people involved know that once you've set them up you're going to step out of the situation."
Communication is key to avoiding losing one or two friendships or contacts, if things turn sour. Cooke has a few simple tips to ensure no one is hurt, messed around or put out.
"Don't ever set people up without giving them the heads up before and getting their consent, just because they can end up feeling... potentially like they've lost trust.
"You don't have to overcomplicate it, you can say, 'I have a person I think you'd get on well with. Are you up for me introducing you?'"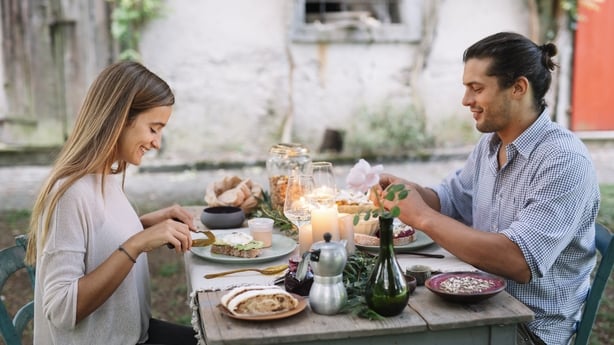 From there you can decide if you want to give one of them the other's number, or arrange to have them meet at an event or gathering.
Coming up with a reason for introducing two people beyond them both being single is a worthwhile thing to do, Cooke adds.
"Obviously you don't have a crystal ball, but ideally them both having some things in common, maybe being aware of major lifestyle clashes - like if one of them really wants kids and the other either you don't know or they don't."
"If you're excited about the possibility of your single friends hitting it off, you might get carried away and forget to consider how realistic that might be."
Sticking to matching people you know really well rather than acquaintances is also a good tip, to avoid the risk of things going awry and you shouldering the blame for that.
"Be very wary of being a go-between", Cooke adds. "Make the match and walk away and be very clear with the people because they might end up feeling like you're going to be their coach, parent, therapist because you've set them up.
"That makes sense that they might have a desire to talk to you about the relationship and there might be some parts of that that you're willing to engage with, especially if it's going well, but if it's not you could be implicated in a way."
As for piquing a potential match's interest with photos, Cooke suggests that that is "up to the people involved".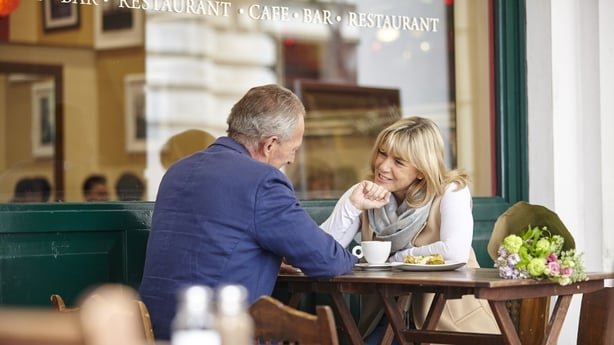 "Maybe the person would just really like to go on a date and feel a bit special and it feels a bit thrilling and different to not know anything about someone and just really enjoy the completely blind aspect of it.
"For someone else, they might feel like physical attraction is really, really important to them or they might feel that physical attraction, sexual attraction is very black and white."
However, she adds, take that with a pinch of salt as, "as we know from dating apps, it's very common that people judge each other purely on a couple of photos and that says very little about someone's energy, charisma, body language, tone of voice and how all of that and their personality can play into how compatible or attractive you feel to them".
For the full conversation, listen back to the interview here.