Childminding is an essential service for many families, providing everything from stability and routine to extra free time and support. But how much do we know about the job itself and what it takes to be a childminder?
LeighAnn Gilmore, who has worked as a childminder for the last 14 years, joined the Jennifer Zamparelli Show to share her insights.
Gilmore has a degree in marketing and worked in the corporate world for many years before her company changed locations, leaving her staring down an especially long commute. With two small children, that simply wasn't an option.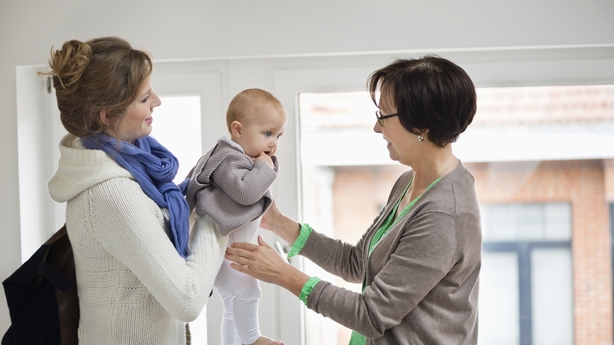 After nine months of trying to make it work, a friend suggested she take in a child to mind, as she loves children. "Me being me, off I trot, found one of the country childcare committees in Dublin city was holding what they call a QAP, a quality awareness programme which is about getting set up as a childminder."
With that, a first aid course and Garda vetting firmly underway, she received her first family job and worked with them for four years.
"You have to love kids, that the first thing", Gilmore says. "As one of my families later said to me, she said, 'I don't think I could stay at home all day with my own kids, never mind someone else's!' I'm just lucky that the way I grew up I just find kids fascinating, including my own."
"Being a mom, you're not afraid of the dirty side of things, if you know what I mean!"
That said, what would she tell people who were thinking of getting into childminding that they might not be aware of right away?
"I think the big thing is it's not just children you're minding, you're also a support to their mums and dads as well. Kids get little snots and sniffles, and generally speaking your illness policy will very much be vomiting, diarrhea, out for 48 hours – the same as primary school.
"But depending on your personal circumstances, if they've got a little snot or sniffle or feeling generally unwell, you'll take them in. You've got to remember, parents can't miss work all the time, for a little titchy tiny thing."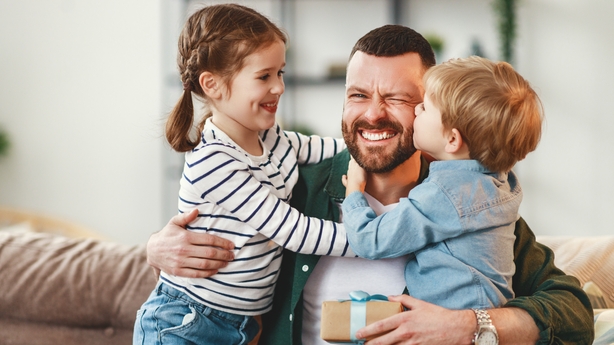 She says that with new parents especially the support childminders give is particularly important because "they've never seen this before".
"As a childminder, not only as a parent, not only have you raised your own kids but you've probably been through a few different families with varying different personalities, different challenging behaviours, so you've seen an awful lot. You're kind of like a sounding board for them."
With this in mind, there must be situations where a childminder is taken advantage of, Jen says, though Gilmore stresses that hasn't been the case with her.
"I've never been asked to do anything above and beyond what I would normally do. I did hear of a story where the family turned up to the childminders having got a new puppy the night before and handed her the puppy as well as the child.
"There is this perception that we are basically an extended version of the stay-at-home-mom and that we're home with kids all day. Yeah, we're home with multiple kids, with multiple personalities. You have to be conscious of the different values of different parents too. You're always thinking, you're always being cautious. You're not raising puppies either!"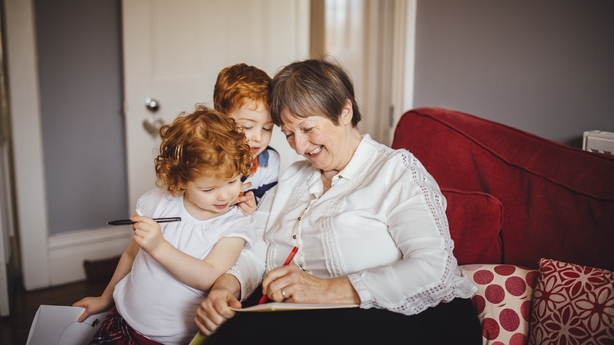 Considering this, it's no wonder Gilmore says that "you can't do this job and not be emotionally attached".
"The hardest part of this job is saying the goodbye day, when they finish with you after however [many years]. I had one family for seven years and a family finished with me there after three years a week ago. Even looking back on when that family left me after seven years, I still cry.
"You don't think it matters that much to them until they're told, 'you're old enough now, we're moving on.'"
As for families looking for similar services, Gilmore suggests starting with Childminding Ireland, which requires minders to have Garda vetting and sets up group minding insurance as well as first aid courses. "For parents, I think it gives them a little bit of peace of mind that their childminder is with the registered and recognised national body", she adds.
For the full interview, listen back here.