Olympic gold medallist Kellie Harrington talks to Janice Butler about giving back, her recent wedding and her hopes for the next Olympics in Paris 2024.
Kellie Harrington gave the country the lift it needed last summer, when she won gold in women's boxing at the Olympics in Japan. Since then, she has cemented her status as the nation's sweetheart, known for her down-to-earth attitude, generosity of spirit and cracking good sense of humour.
Now, the Dublin native is giving back; most recently, she undertook a nationwide road trip to visit some of the country's most deserving community groups as part of the innovative SPAR Community Fund initiative. Five organisations across the country each received €2,000 in funding.
Kellie also made headlines recently, when she received the Freedom of the City from the Lord Mayor of Dublin, Alison Gilliland, along with esteemed activist Ailbhe Smyth and Professor Mary Aiken for her work in forensic cyberpsychology.
Here, Kellie chats about receiving this honour, her recent nuptials with wife Mandy Loughlin and her upcoming memoir, which she wrote with Roddy Doyle.
You have been out helping communities – I get the sense that this is something you love to do?
This is what I love to do and the fact that we got to go around and visit different communities is fantastic. I love meeting people and hearing about their backgrounds. They all come from extraordinary backgrounds and work really hard in what they do. I love to see people out there, helping others to achieve their goals, whatever they may be.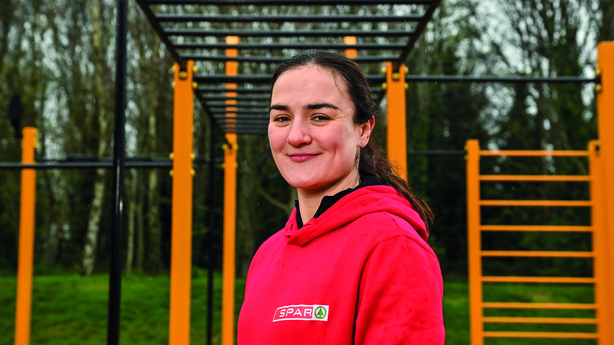 You seem to really connecting with people – was that there from a young age?
It's always been there; to be honest with you, it's the family that I'm from; they're all like that. Even with this project, my dad Christy and one of my brothers, Joel, have come along with me, so it's a family affair. It's all about listening to people and their stories and sometimes, you can really learn from other people, especially anyone who has faced adversity.
Since the Olympics, I imagine you're stopped in the street a lot– do you mind that?
I always get a positive response because people are genuinely happy for what I've achieved. And people who know me, know where I've come from in my journey in life and the struggles I've had so they're just really happy for me. Most people just want to stop and have a chat and tell me about their own journey in life and I love that. I love that they trust me enough to tell me their personal struggles.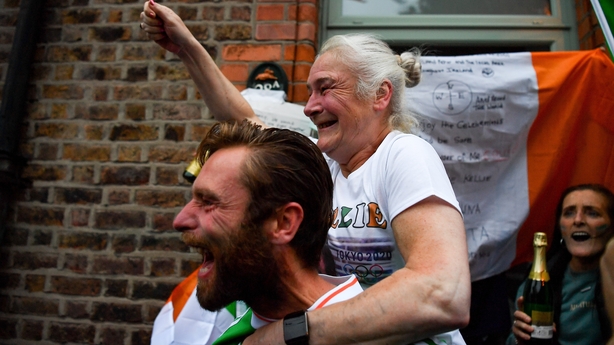 How important was the support of your own community in Portland Row in Dublin during your time at the Olympics?
Regardless of the Olympics, I knew way before that how important community is, because it helps to shape people and it builds great character and resilience in you. With the community I'm from, no matter what happens in the area, we're always there for each other and that's been before the Olympic games and it will be long after them as well.
At the ceremony last week, the Lord Mayor of Dublin spoke about the importance of more women getting the Freedom of the City – are you pleased to see that happen?
It's such an honour for me. I'm just delighted to be one of the handful of women to be getting it this year. Things are changing now with equality and starting to stand out more. I'm delighted to be a part of that change. It's not just in sport either, it's across the board and that's fantastic, not just for young girls to see, but also for young boys to understand the importance of equality.
We need your consent to load this Instagram contentWe use Instagram to manage extra content that can set cookies on your device and collect data about your activity. Please review their details and accept them to load the content.Manage Preferences
You got married this year; how was the wedding?
It was amazing. I'd love to do it all over again! You feel in a bit of a slump after being on such a high, it was just fantastic, everything went brilliant on the day.
Have you been on honeymoon?
Not yet. We went on a little holiday to Portugal but we haven't had a proper honeymoon, that will probably be towards the end of the year.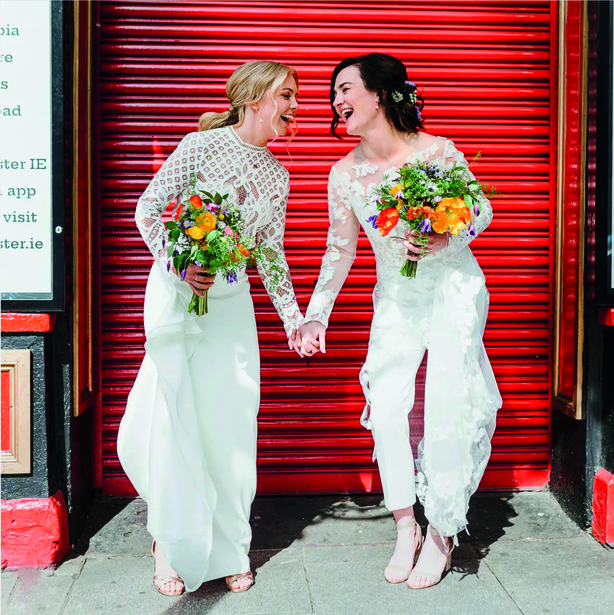 How is the memoir coming along?
It will be out in October. We're finished the writing so now it's just going through all the editing, but myself and Roddy [Doyle] are done. I miss my chats with him, we had great craic doing it and it certainly was an experience and an emotional rollercoaster.
Roddy is such a great person. He knows more about my life than anybody at this stage. When the opportunity came around to do the book, I said to the publishers, it's Roddy Doyle or nobody, so I had to get his phone number and I met him for a coffee to persuade him.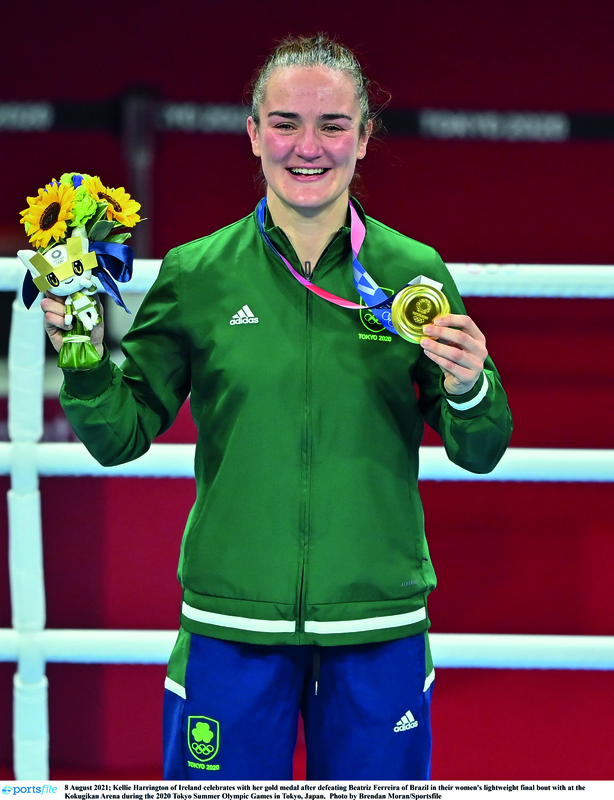 Are you still aiming for the Olympics in Paris in 2024? When does the full-on training start?
Yes, still very much focused on Paris, so full-on training will happen more or less towards the end of this year. I'm treading the water with it at the moment. The qualifiers will be next year, so that will be full-on and a very busy year. I'll be keeping the head down, you probably won't hear much from me next year. For now, I'm taking the breaks where they come and enjoying them.
Find out more about the SPAR Community Road Trip Fund at spar.ie and SPAR's social media c