As singer Erica Cody gets set to host new Friday night music show The Main Stage, she talks to Janice Butler about achieving her goal to represent people of colour in the media, how she dealt with her mental health issues during lockdown and why she's in the right place, right now.
"I've been at music seriously since I was 16. It's nearly ten years in the making, it's not something that happened overnight," says R&B singer Erica Cody when I catch up with her in a break from filming her new Friday night music show, The Main Stage, which she co-hosts with The Coronas' frontman Danny O'Reilly.
Her star may have risen since her stand-out performance on this year's Dancing With the Stars, in which she was a runner-up, but Erica has been grafting in the music industry for a long time.
As a teenager growing up in Dublin, her two great loves were music and basketball: her dad, Gerald Kennedy, who is originally from South Carolina, was a professional player. She considered following in his footsteps but a serious injury to her anterior cruciate ligament put an end to her basketball playing days and propelled her into the music industry.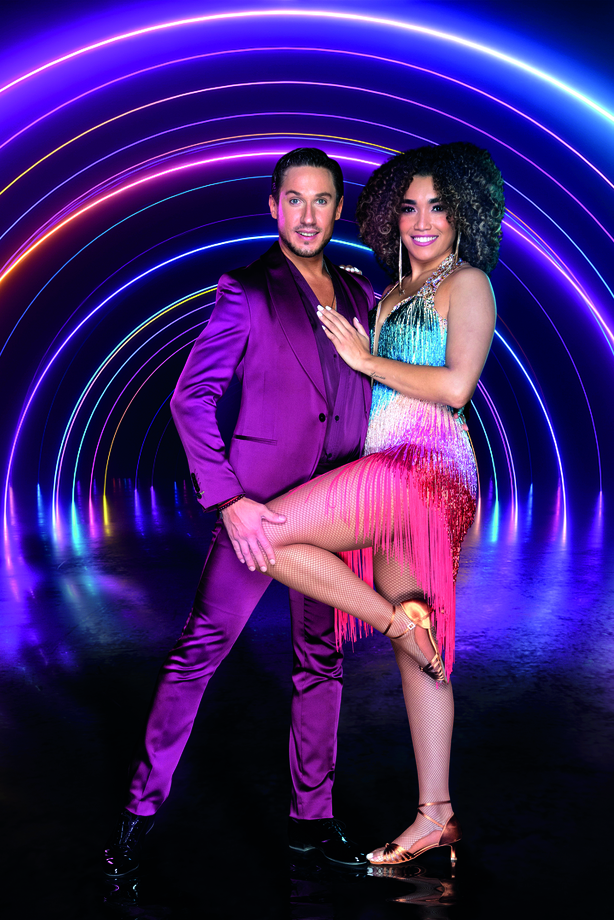 The Main Stage will feature live studio performances, interviews and general craic, celebrating a feast of Irish artists and unique collaborations from the worlds of rock, folk, trad and R&B. The musical mash-up will feature legendary acts as well as some of the hottest new talent on the Irish music scene.
"I love it. I couldn't have asked for a better partner in Danny; he's amazing," says Erica of her co-host. "We're showcasing the best of the best, from Ireland and beyond. We've some international acts on the show as well which is great."
When she was younger, Erica says that the only representation she saw on TV of Irish people of colour was Samantha Mumba. During dedication week on Dancing With the Stars, she acknowledged the influence Samantha had on her and expressed her own desire to be a role model for young people of colour in Ireland.
"I always say 'Be the change that you want to see' and often when you say that, you don't actually believe that it's you who is going to be the change," she explains. "Representation is everything. When I was offered The Main Show, I was told that I was going to be the first Black Irish woman to ever have their own show in a prime-time Friday slot on RTÉ. For me, things like that are very hard to process because they're things I always wanted to see when I was growing up."
"We're a very progressive country and we're still a very young country in terms of being multi-cultural, so being part of that, knowing it could open doors for more people of colour, that's probably the most special part of it, if I'm totally honest. Timing is everything and this is a very tough industry to be in, but I feel this is the right time for me. I'm right where I need to be now."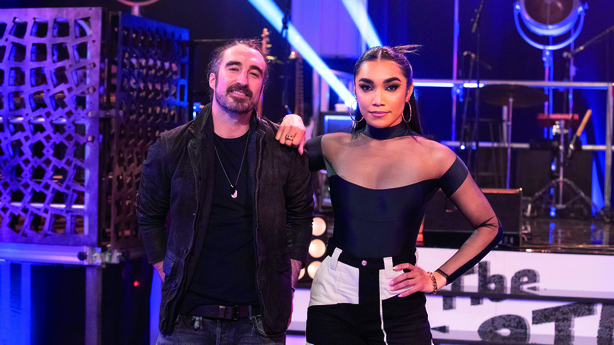 She says that being on DWTS opened new doors for her but a lot of her recent success is down to hard work. "Well I'd be lying if I said that it didn't grow my platform more. I've a lot of new people coming to my shows and a new audience from Dancing, which I'm really grateful for, so I think it definitely put a spotlight on me in that way and made people more aware of me," she remarks.
"I'm definitely one of those people that will do what I love, but I also work very hard at it. I don't want anything handed to me. I did try out for The Voice UK when I was about 19. I got through to the judges stage but wasn't chosen. I wanted to be judged on my voice alone and it was one of those moments that I appreciated because I learned a lot from it. All the nos gave me the backbone I needed for the music industry," she adds.
Last year, Erica released an EP, Love & Light, which reflected on the evolution of her life during Covid lockdowns. She openly spoke about her struggles with mental health at that time and admits she didn't leave her home for two months at one stage. Looking back now, she's happy she shared her experience and has worked hard on her mental health since then; for herself, but also for others.
"At the time, I wanted to see a lot more people being honest about where they're at in their life because I know it will help me," she says. "When someone is open about their struggles it makes you feel, 'OK, I'm not the only one'. We all go through difficult moments at different stages in our lives but when you're going through it, it's hard to not see yourself as the problem and it can be a lonely place. But dark times don't last and I worked really hard to move past it; whether that was doing yoga or meditating or writing in my journal every day. Things like that really helped me," she reveals.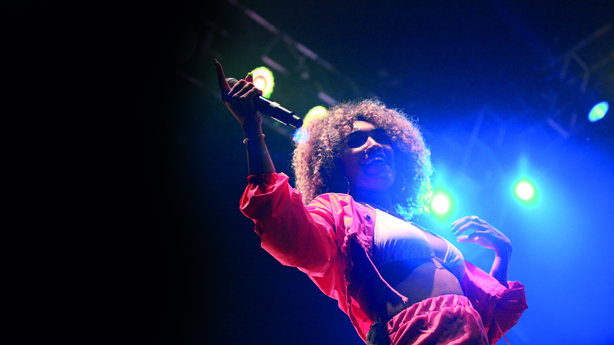 Dancing with the Stars came at the perfect time for Erica and she brought a popstar presence to this year's line-up. She was partnered with Denys Samson and the pair made it to the final, along with Jordan Conroy, Ellen Keane and eventual winner Nina Carberry.
"Honestly, it's an experience that I am so happy that I didn't take for granted and I let myself enjoy throughout the whole process," she says of the competition.
"A lot of the time when I do things that are a bucket list or a wish list, I tend to play them down and I don't enjoy them in the moment. It was one of those experiences that you had to throw the kitchen sink at. It did take me a couple of months to come back down to earth and back into the swing of things because it is a massive high that you're on. I'd do it all again in a heartbeat."
Apart from The Main Stage, Erica will be performing at Cork's big summer festival, Indiependence in July and she's busy writing new material for an album, with a new single due later this summer. There's no slowing her down and she's taking it all in her stride. "I had a mad start to the year so I'm catching up a bit, lots to do."
Watch The Main Stage on Friday 1st July at 9.35pm on RTÉ One.