Jennifer Rock, aka The Skin Nerd, joined Kathryn Thomas on The Ray D'Arcy Show on RTÉ Radio 1 to answer your questions about your skincare routine, and to give us tips and tricks on how to look after yourself in the very changeable Irish climate.
Rain, hail or shine, factor 50 is an essential skincare ingredient. Whether you call it suncream, sunscreen or SPF, Rock says that the name is a little deceiving because this is a product you need to be wearing whether the sun is out or not.
"The Irish mentality, at times, is that we need sun needs to be splitting the rocks to put it on," explains Rock, "but the light that penetrates through the clouds, even on the dullest of days, is actually the ray that we need to be quite careful and conscious of."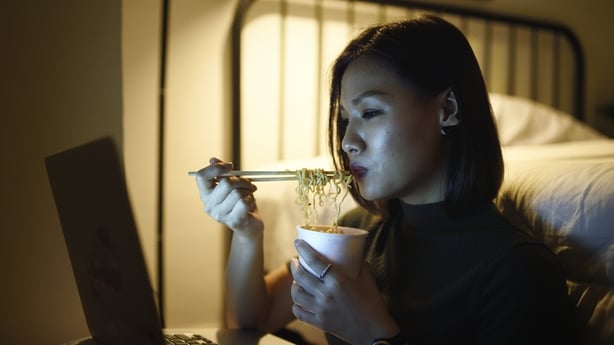 As well as protecting our skin from UVA and UVB rays, new studies have shown that our skin may be at risk from the light from our computers.
"There's a ray called HEV - High Energy Visible Light - that comes from the sun but it also comes from your computer screens, so I look to children, look to adults, look to everyone - we tend to spend an awful lot of our time on computer screens, and in close proximity for quite a long length of time."
Not wanting to scaremonger listeners, Rock insisted that we just need to stay savvy when it comes to our skincare but that we still need to go out and enjoy ourselves.
"You still have to go out and enjoy yourself, be outside, socialise, exercise outdoors. It's just being careful whilst you do it."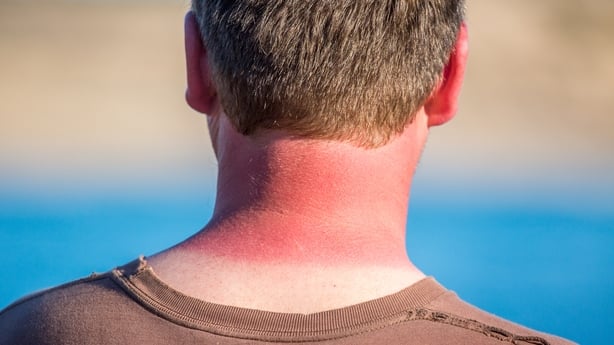 The Irish Cancer Society recommends wearing an SPF 50 every day, and Rock says that the higher the factor the better as we often get the amount wrong.
"We tend not to put enough on. If you look at your hand right now and you look at your forefinger and your middle finger - that's the length and that's how much product [you should be using on your neck and face]."
Another thing to remember when it comes to SPF is reapplication. If you're out and about outdoors, you may want to consider reapplying every two hours.
"Really, SPF is about commitment and compliance so find one you like and you'll stick to it."
For more tips on finding the perfect SPF, skincare products to use while pregnant, and coping with ros