Ten years after her Nationwide debut, Anne Cassin continues to find the extraordinary in the nation's everyday life.
"Are you going to work to the end of your days?" asks Anne Cassin, batting back the question of keeping the pedal to the metal until she hits the speed barrier of retirement.
In her early 50s, the co-host of the evergreen and ever popular Nationwide is someone who has never subscribed to the notion that work is the be all and end all. Asked where she'd like to be in ten years, she offers the idyll of the Maldives but there's a lot of water to navigate before then, with the youngest of her three children negotiating the Leaving Cert next year.
For Cassin, who once contemplated a career as an actor, there is that sense of a natural fit with Nationwide, an empathetic listener and easy narrator. In telling the stories of others, she perhaps gets to find the measure of her own.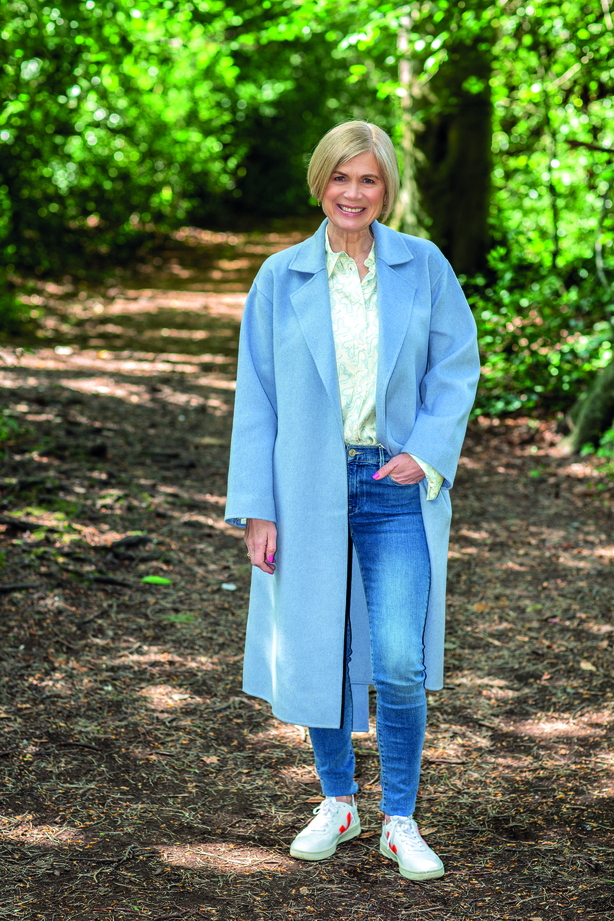 Appropriately, if not unexpectedly, Anne Cassin is on the road when I call. En route to RTÉ to edit a Nationwide story, she pulls over to talk. Later that evening, she will head west to Connemara for a two-day shoot on the Clew Bay Bike Trail.
"It's a bike and boat trip, from Mulranny to Achill and then a ferry to Clare Island for a loop cycle before getting the boat to Louisburgh," she says. You must have the jammiest job in the country Anne. The broadcaster doesn't disagree, although with so many hours on the highways and byways – the Wild Atlantic Way is her beat, broadly speaking – surely something's got to give?
"And I'm not the most organised person in the world, as you probably know, as I've had to postpone this interview a few times already." And yet, without wanting to "sound sanctimonious" (an abiding fear), she reckons she's doing OK.
Anne Cassin is now ten years on the Nationwide road. "It was January 2012 and I remember that first day of filming well, because I had to go out to Glendalough and I was wearing these fancy city clothes that were all wrong for the occasion," she says.
Maybe that's because she had only recently finished presenting Capital D, a sort of 'Dublinwide' that gave us the many faces and places of the greater metropolitan area. That programme was another stepping stone for the journalism graduate who cut her teeth working with Radio Nova before joining RTÉ in 1988, where she worked her way through the various departments, from news to sport (where she met her husband, Donagh McGrath), to hosting shows like Crimecall: a safe pair of hands and an empathetic ear.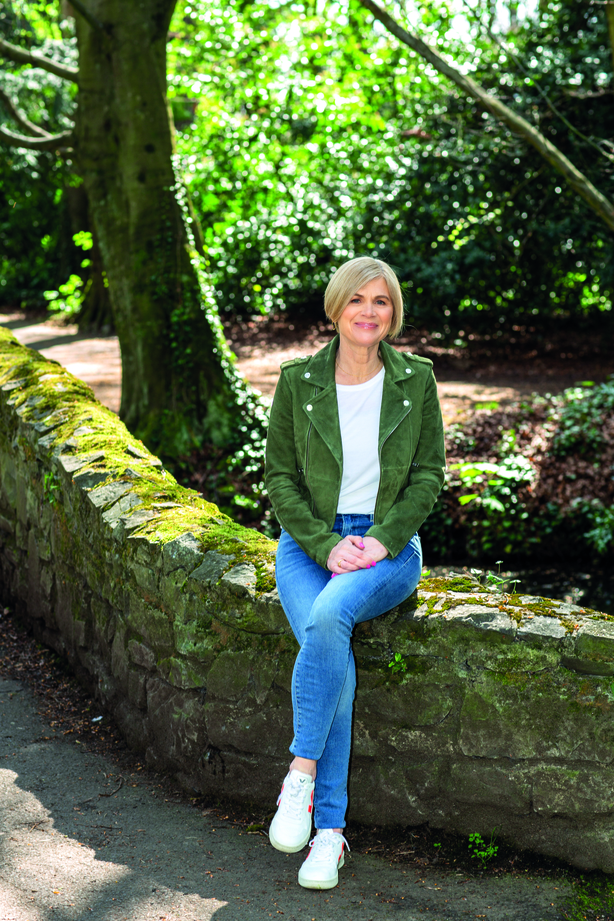 If Dublin can be rebuilt from the pages of Ulysses, surely the story of Ireland can be told from the many thousands of hours of Nationwide footage? Since its debut in 1993, the RTÉ show has probably visited every parish in the country, a catch-all production embracing culture, history, fashion and the rest through the voices of the nation.
'Have stories, tweet me' – a request not a statement – is tellingly part of Anne Cassin's Twitter biog. As co-presenter with Bláthnaid Ní Chofaigh of Nationwide, she has always seen her role as facilitating the stories of others: the butcher, the baker, the pottery jug maker. "The sad thing I've noticed is the hollowing out of our small towns and villages," she says of her travels. "And as I'm driving I'm sometimes trying to solve those problems."
Anne Cassin, who grew up on a farm near Balbriggan, a country life within a short hop of Dublin that probably explains her ease in both worlds. "I've never been comfortable with that notion of a Dublin 4 mentality because it has never been my experience," she says.
By all accounts, her mother Nancy was a formidable operator, running the farm while her husband, the celebrated actor/director, Barry Cassin, toured the country with Shakespeare, Ibsen or other literary outriders.
In his 2012 memoir, I Never Had A Proper Job, he painted his colourful life and times and in there too was his eldest daughter, Anne, a regular companion in the wings, wide-eyed and wonderstruck amid the props, costumes and drama. It was so attractive that later, she courted notions of following in her father's theatrical footsteps.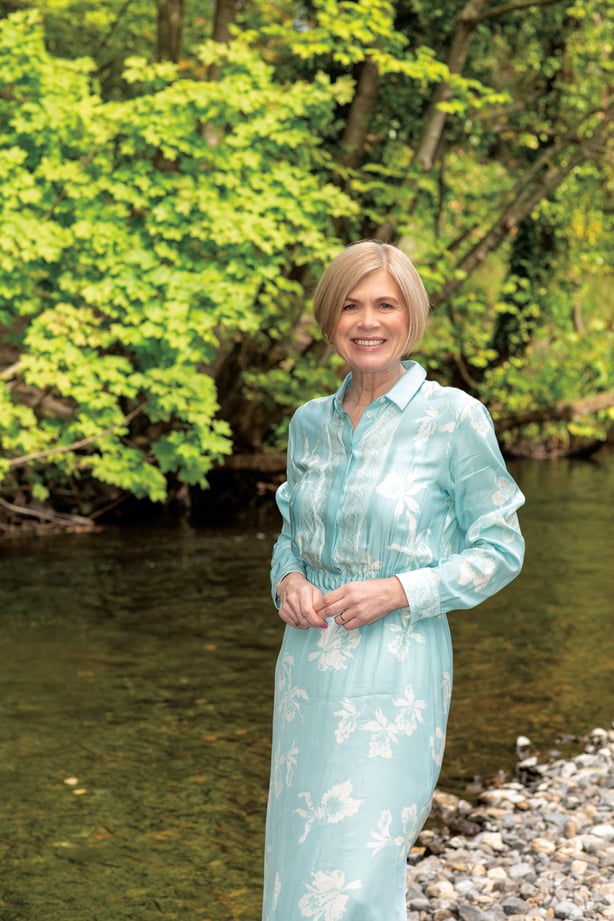 Anne was the eldest of five – three brothers and one sister. "I had a bit of teenage angst but those years were very happy. I had a lot of friends, many of whom I still have to this day, and I did well at school. I was diligent, not a bit rebellious, and had a lot of fun." She was also quite shy and a couple of years back, told me that she decided in her early 20s to change that.
"I discovered that if you weren't shy it worked for you a bit better," she says. "I would still be kind of shy or reserved, but I do recall back then making a decision to put a smile on my face and be upbeat. It wasn't a fake or calculated thing, but more a maturing. I suppose when you're in your early 20s, you're still malleable and able to change."
Back then, still charged by the stardust memories of childhood, she completed a year at the Oscar School of Acting. "There was a bit of a show-off in me as well as being shy," she says of her stage ambitions. "So that part of me found expression in broadcasting." In any case, she reckons she was probably too uptight to wholly immerse herself in acting, but she has long found her happy medium.
Just before the lockdown in the spring of 2020, she and her husband, Donagh, trekked to Everest Base Camp in Nepal. "The last stage of that hike (base camp is 5,364m) was probably my physical limit," she recalls., "but in the last two years, I gave up on all those kind of dreams. It has only been recently I've started thinking about going somewhere far-flung again."
Anne says there wasn't any re-evaluation of life during The Great Uncertainty of the pandemic years. "The big things in my life are OK. I love my job. I have a happy home, and all the rest. I suppose the only thing is to be a bit better at time management as I'm still rubbish at that. I'm at that stage in life where maybe it would be nice to have just a little bit more free time, but we're not quite there yet."
"My youngest daughter, Heather, is 17 and will be doing her Leaving Certificate next year, so there's still some heavy lifting to be done. Ellen (23) is in London having graduated in drama and theatre studies from Trinity College last year and Joe (21) is in Seville on his Erasmus Year studying business with Spanish. I'm just genuinely grateful, without sounding sanctimonious, that we are all healthy."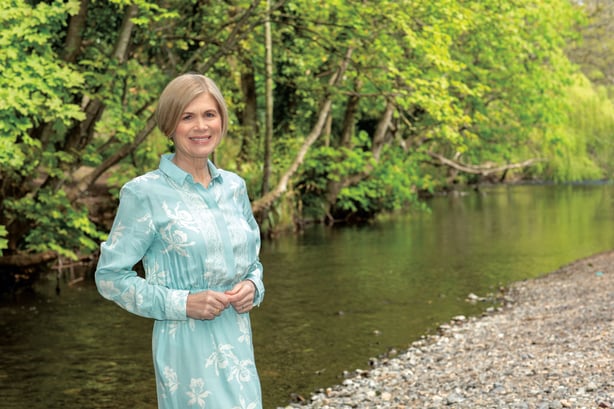 Does she ever read her father's memoir now? "No. It was a job of work I was happy to help with, but it's a good while ago now." Would she write a book herself? "Are you out of your mind?!' she laughs. "I don't have the discipline or the interest or the stories to tell. I'm not a writer, I'm a reader."
Running is her other passion, having recently clocked her 201st Park Run. "It's not just about the running; it's also our running group, Mná Tapaidh." So how tapaidh is Anne? "Go away," she laughs, declining to divulge PBs and such. "I'm slow but it is good for my head. Sometimes I think I'd like to do a bit more, but I'm done with resolutions. Why? Because life is hard enough without having to put that extra pressure on yourself. That realisation has come in the past couple of years."
On her TV travels across the country, Anne Cassin inevitably gets to see all sides of life. Asked to list a person, place or moment that stands out from her decade with Nationwide, her response is immediate.
"There was a woman I met at the beginning of last year with whom I had a lovely connection. Her name was Orla Byrne and she was an ambassador for Breast Cancer Ireland. Orla was only in her 40s when she died last November. She was someone who loved her life and was so much in love with life."
Nationwide, with its usually soft-focus approach, also celebrates life: postcards from a can-do country where the sun mostly shines and the only way is up. And Anne Cassin, in her own bright and curious way, is no small part of that picture.