Bord Bia's Bloom has officially opened in Dublin's Phoenix Park, bringing with it a bustling assortment of food trucks, flower displays, gardens and innovative vendors.
Each year the beloved flower, family and food festival bursts into colour in the park, and with it come first-time show gardeners striving to impress the judges with their stunning garden creations.
On the opening morning of the festival, three first-time show garden designers were awarded gold medals for outstanding garden displays.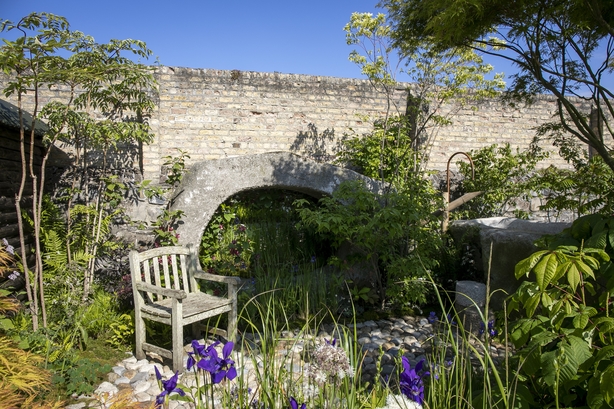 This year's gold medal winners were Niall Deacon for his Eureka Garden, sponsored by Solus Light Bulbs; Sean Russell's National Dairy Council Sustainable Dairy Farm Garden; and Seán O'Malley and Oisín Griffin for the Peter McVerry Trust Pathways to Home Garden.
Deacon's tranquil garden features a sauna cabin, a plunge pool carved by the gardener from a boulder on his farm in Wexford, and a number of thoughtful details like a mirror nestled into a granite frame to enlarge the space and a smattering of flowers like Magnolia x wieseneri and Darmera peltata.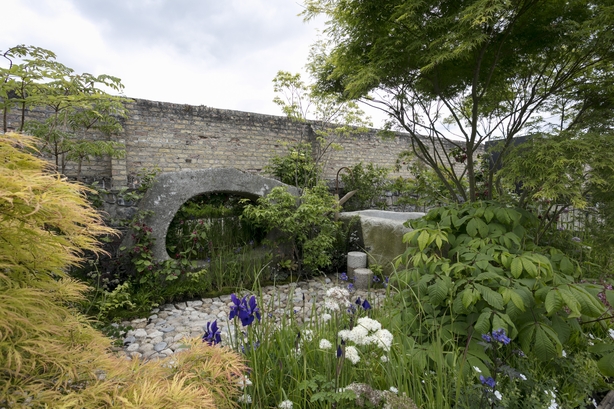 Russell's garden was an homage to a traditional Irish country farm, with milk churns, dry stone walls and mature grass and clover pasture, all overlooked by an old open-structured farm outhouse. A bronze wire mesh cow was a particularly striking feature, while trees such as alder, common birch, witch elm, wild cherry trees and more hark back to Ireland's native plants.
O'Malley and Griffin created a rich and textured garden representing the journey from homelessness and sleeping rough to living in a secure home. It features pathways in varying heights, an angular pond and a bench to sit and reflect.
The judging process for gardens at Bloom is rigorous and conducted over the three days prior to the festival, with gardens assessed on the execution of a design brief, overall impression or design, construction and planting.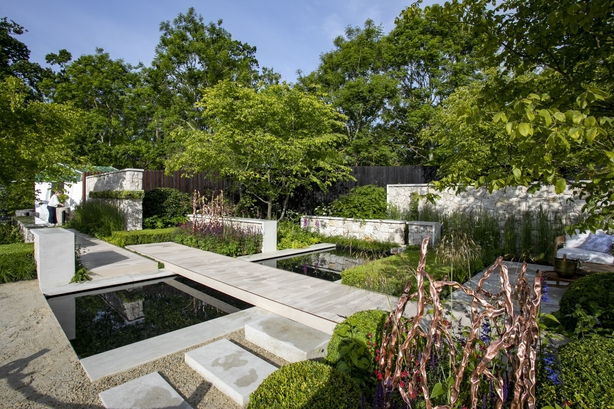 Elsewhere veteran show garden creators Andrew Christopher Dunne and Alan Rudden took the coveted Best in Category Awards for large and medium gardens, bringing their total gold medals at Bord Bia Bloom to an astounding four and seven, respectively.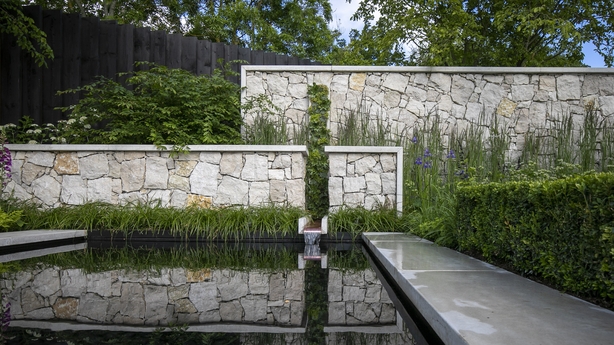 Dunne won his award for his large garden, Hit Pause, The Caragh Nurseries Garden, while Rudden won the award for his medium garden, the Savills Urban Oasis Garden.
Speaking about his design, Dunne said: "Hit Pause is inspired by an appreciation for our gardens and outdoor spaces, which many of us discovered during the past two years. As we were forced to hit pause on our lives, it awakened a creativity within us and a passion for all things outdoors.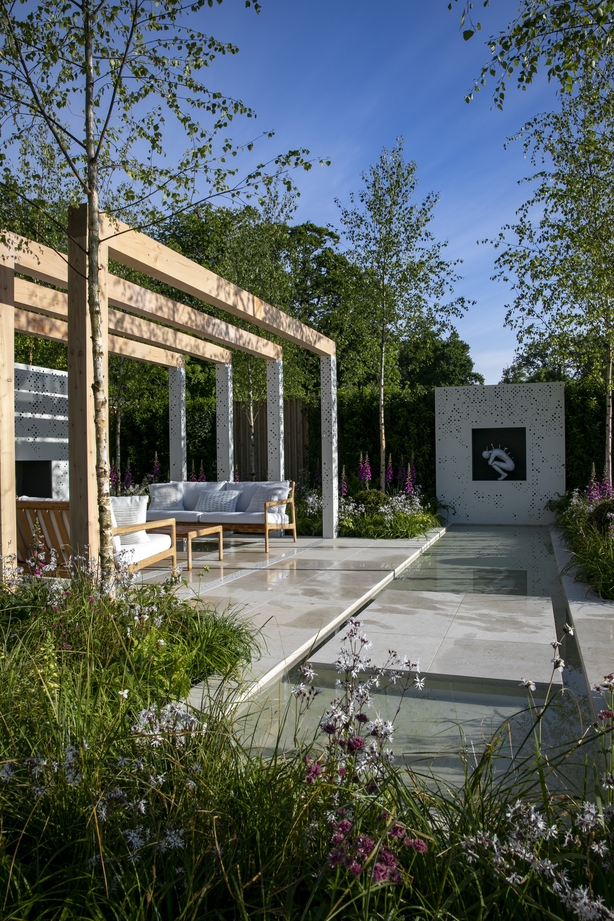 "This garden hopes to encourage this new-found enthusiasm by demonstrating some of the key principles of good design which can be employed in any space."
Speaking about the festival, Mike Neary, Director of Horticulture, Bord Bia said: "As Bord Bia Bloom returns as an in-person event for the first time in three years, we are hugely encouraged by the calibre of new horticultural talent emerging alongside some of our incredibly creative and experienced show garden designers.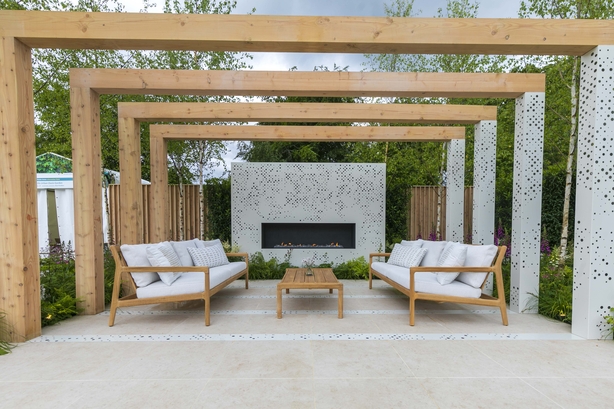 "For many, more time spent at home over the last two years has resulted in a new-found appreciation for our outdoor spaces as we realised the benefits of gardening for our mental and physical wellbeing. This year's gardens embrace this trend and celebrate the role of the garden as a place for relaxing and connecting with nature, while also providing an engaging outdoor room to entertain friends and connect with family."