Back in 2016, Ross Good decided to leave his job and become a stay at home dad. He says it's the best decision he ever made and he joined The Ray D'Arcy Show to tell him more.
Ross is definitely one of the men who have bucked the trend. As an Irish Times article that featured him last week noted, figures from 2017 show that just 11,000 fathers took full responsibility of the day-to-day needs of their children and are officially stay at home dads.
But that trend is fast shifting, as in 2001 only 5,700 men said the same. For Ross, the journey wasn't an easy one either, but one he took for his wife Mel and their daughters Mia, 10, and Elle, six.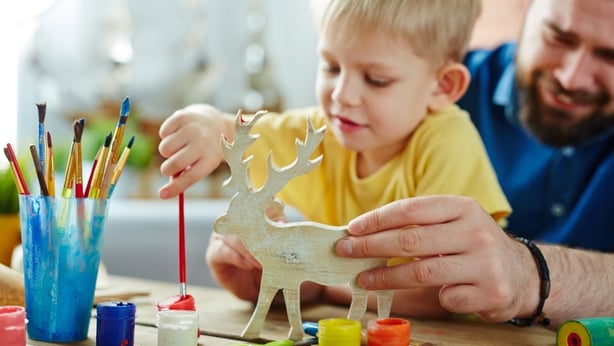 It was, he says, "forced on him in the end" but it first came up in conversation when he took a job at a tech start-up that led to a drop in salary.
"I'd been a financial advisor and was doing pretty okay, but then the world fell apart so I had to rethink what I was doing. At that stage I was working with a really up-and-coming Irish tech start-up company. In the tech start-up world your money would be a bit less than what would be elsewhere, that's part of the game.
"At that stage if we were to discuss the possibility of me becoming a stay-at-home dad, at that point it was purely financial. It petrified me."
Mel was earning more than him, but he loved his work and didn't want to leave it because of the money, the camaraderie with his co-workers and "fear".
"My youngest wasn't even born at that stage, my eldest was three and a bit. Previous to becoming a dad I never had any experience with young kids at all, ever. I had one brother and he doesn't have any kids.
"The thought of actually being in control of a baby and a four-year-old, from start to finish, literally petrified me then."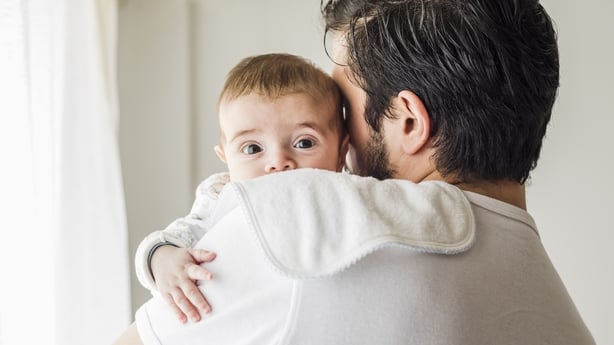 He admits that the idea of being the breadwinner, as the man of the house and keeping to those traditional ideals, held him back too. However, he came across a report that changed his mindset.
"After a while of being a stay at home dad, I read a report that put a value on what a stay-at-home dad in terms of potential salary [was]. I kind of went, that's my value."
Of course, this applies to women who stay at home too.
Eventually, it was health complications that forced his hand.
"At the ripe age of 36, I found out I had multiple signs of heart disease in both sides of the heart, at a pretty advanced stage. I ran two 5ks in the week before I went in with the pains. For as long as I could remember I always had palpitations on and off, and just before it got to a certain point and I was brought in, because the cholesterol was too high from the doctor, that was what flagged it from the first place."
There was a strong family history on his father's side of the family, had a triple bypass at 46, as well as some minor heart attacks and he's still with them.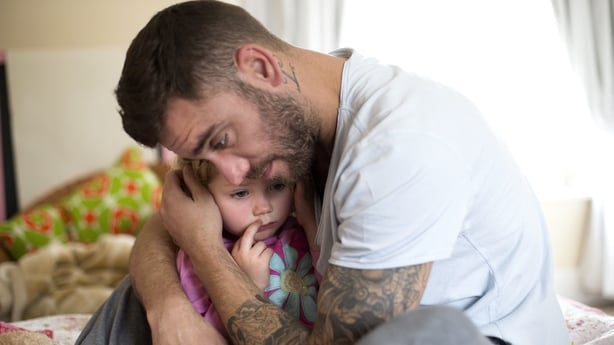 It was too early to go back to work in Sales after being diagnosed, so Ross made the hard decision to step down from the job.
Then, one day at the zoo he was walking with his daughters when his eldest sat into the baby buggy while Ross held his youngest and he suddenly realised how much time had passed, how quickly his daughters were growing up.
"I thought, why in god's name am I not doing this?"
He says that the mentality of dads has changed massively in a few generations. "Any dad I know what's to be a hands-on dad", he says. "There's not one person I know who's got kids who's said, I'm going to stay away and let the kids go to bed. They want to be involved because the bottom line is we're parents too.
"I'm delighted to see in the school where the girls are... so many dads doing collections, and it's not just because mum's not there or mum's sick. It's because dads want to."
Still, when he did make the change, "it did raise a few eyebrows", he says. But as for any lingering concerns about wanting to be the breadwinner, Ross calls Mel an "amazing high-achiever". "That's a level I wouldn't get to, and I'm quite comfortable with it because she is an amazing person."
For the full interview, listen back here.