Presented by Philip Boucher-Hayes and Anna Daly, Hospital Live showcases a range of Irish medical innovations and breakthroughs and imagines what healthcare might look like in the future.
This show is a timely exploration of the lives of the staff, patients, and medical innovators on the frontline of Irish medicine. The series goes behind the headlines of a system that's been under incredible pressure over the last two years yet remains a system we all rely upon.
Broadcasting from a purpose-built set on the exterior grounds of St James' Hospital in Dublin, our presenters meet patients and innovators at the cutting edge of Irish medical science.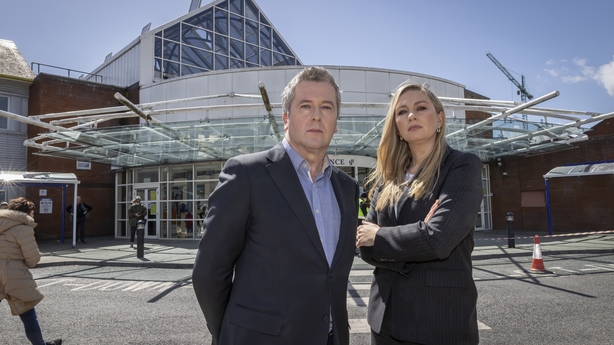 In one emotional episode, viewers were introduced to Joe and Karen Hughes, a couple from Dublin who lost their son to Sepsis.
Seán's Sepsis - or blood poisoning - was triggered by a common cold infection which meant that it went undetected. According to Dr Elaine Spain, for every hour that Sepsis is not treated, chances of survival decrease by 8%.
Sadly, Seán died in Temple Street Hospital on January 12, 2018.
Since his passing, his parents have been determined to spread awareness in Ireland about the dangers of Sepsis and have been working hard to fundraise for new technology.
On discovering two scientists in Finglas who have been developing a revolutionary diagnostic device that rapidly detects Sepsis, Joe Hughes immediately got to work.
From benefit nights to football tournaments, he did everything he could to raise money for the team and managed to deliver €16,500.
Watch the clip back at the top of the page to hear the family's story.
Watch Hospital Live on RTÉ Player now.
For more information on Sepsis, visit HSE.ie.