Is trying to find the one – or just someone interesting – getting a bit boring? Have you tried all the apps, or maybe you're just looking for a meet-cute worthy of a film?
Well, now's your chance to change things up as the First Dates Ireland matchmakers have opened applications for the newest season of the hit show!
To be in with a chance at love, or at least a really good dessert at the Gibson Hotel, applicants have to be 18 or over and, of course, be single.
People of all genders and sexual orientations are welcome and the matchmakers will be only too pleased to accept the challenge of finding your perfect match.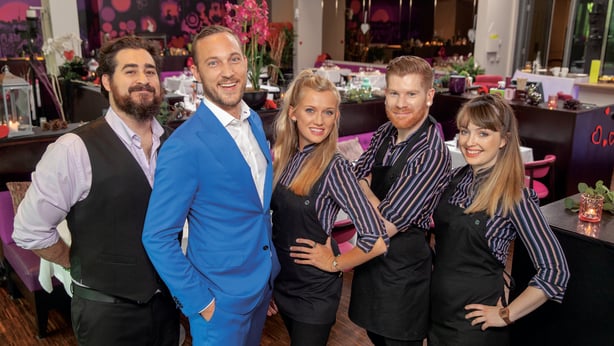 The First Dates restaurant will open once again this summer, with Maitre D' Mateo on hand to utter some words of encouragement and support.
This year, as in years gone by, matchmakers are particularly eager for a few more men to apply than usual, as the guys sometimes need a little push.
"We welcome all ages and love those people who are a little more mature, deciding to take a shot at love," said producer Robert Lanigan. "Men are little slower to apply, so if you know a single man, give him a nudge in our direction."
"Mateo, along with Alice and Pete and barman Neil, make the blind date experience fun and so easy."
For more information go to www.cococontent.ie/firstdates.