According to a new survey by Bord Gáis Energy, almost a third of Irish homeowners plan to make their home more energy efficient with 89% saying that making their home more sustainable is important to them.
An admirable goal, no doubt, but where exactly should we start when it comes to making our home more sustainable? To find out some simple steps, we caught up with Architect and Home of the Year judge Amanda Bone.
As an architect, have you seen an increased interest in sustainability among your clients?
"Yes and no. People are interested in good design, and good design has always been inherently sustainable. When you're designing a home, you're looking at making the most of the sunlight and the daylight. Good design is timeless; you're going to try and use the best quality and the most sustainable materials and design efficiency."
"What's changed is how things are constructed on site and the source of materials. When I started as an architect, if a client wanted a tile from China, I wouldn't have thought twice about the airmiles or how it was produced, or whether it was a sustainable and ethical resource. Now, we push to get local materials so we can understand where they're from and how they're made."
"Clients always want a good design that's sustainable, but how we actually build it has changed."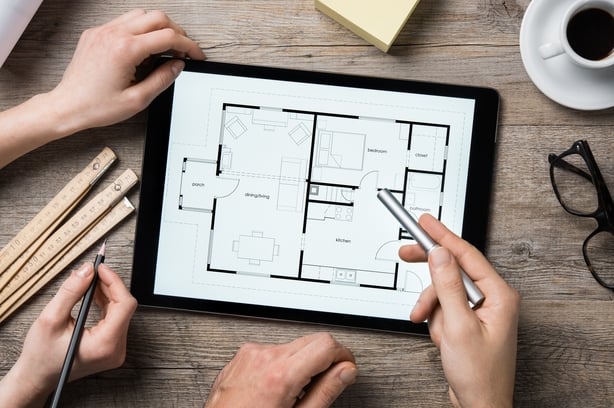 Is there more of an interest in smart-home technology?
"People are very much interested in making their homes more sustainable in terms of renewable technology. Up to now, it's been an issue of cost. Before tender, we would include all the latest renewables, but things might get left out because of cost."
"People are now concerned with eliminating fossil fuels - oil and gas - so they're looking at more renewables like solar and air to water heat pumps."
Are building regulations making homes more eco-friendly?
"If you're building a new home now, your home has to comply with the building regulations and it has to be Enza - which is nearly a zero-energy building. It means that it has to have a very high energy performance, and nearly zero or very low amount of energy required. For example: If you need electricity, solar panels on your roof should be supplying your electricity."
We need your consent to load this YouTube contentWe use YouTube to manage extra content that can set cookies on your device and collect data about your activity. Please review their details and accept them to load the content.Manage Preferences
What kind of steps can people take to make their home more energy efficient?
"You can start very simply. Thing that I apply to my own home are turning off the lights when you don't need them."
"Things like changing your bulbs, too. When you put your hand around a light fitting and it's really warm, that's because all the energy has gone into heating the bulb, whereas if you change to LED bulbs, they don't heat up so you have more light and smaller cost."
"Another thing I did over the pandemic, because I was working from home and conscious of the bills, was to reduce the thermostat by one degree. That makes a massive difference. I've now got mine down by three degrees."
"The other thing I would say is to have efficient heating controls and timers. For example, you can zone the areas in your home so you're not turning the heat on everywhere. I upgraded my own home a couple of years ago, and I have areas zoned separately so that when I'm home working, I'm only heating my area."
"Turn off and pull out plugs, also. I was gob smacked when I heard about the amount of electricity is used when leaving a plug in, even when the appliance is off."
"Another thing I see is losing heat through drafts. Even if you have decent doors and windows, have a look at drafts coming in around them."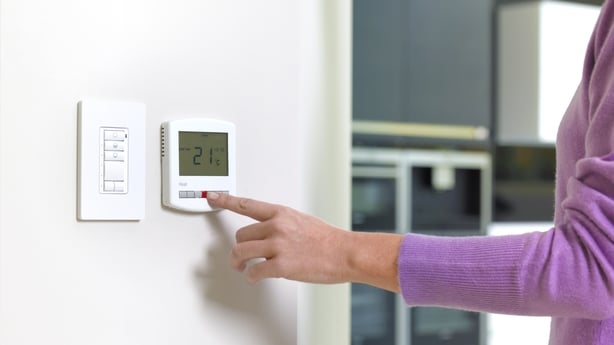 In the recent survey, a fifth of those polled were unaware of the latest National Retrofitting Scheme. Is education key when it comes to being an eco-friendly homeowner?
"Absolutely. It's like anything, to be informed and to understand and be educated about it. I'm learning a huge amount myself and I'm doing this every day of my life. I'm lucky that in my working life, I work alongside professional engineers and specialists, but every year there's new stuff - new upgrades and technology. It's extremely difficult, even in the profession, to keep up to date."
"It's like any new technology, it's pretty overwhelming but it's about breaking it down and understanding the basics of what you can do, what it's going to cost and what the benefits are."
Hosted by Darren Kennedy, a new Bord Gáis Energy online series aims to educate homeowners on how to make their homes more energy efficient and sustainable. Watch it here.