Trailblazing Irish designer Clodagh is the subject of RTÉ's latest documentary, Clodagh. Ahead of the doc airing on RTÉ One tonight at 10:15pm, Charlotte Ryan sat down with the designer to find out more about her fascinating life.
Clodagh's life has been, in some ways, bookended by great homes. Born in Co. Mayo where she grew up in Oscar Wilde's former house, Moytura House, she has rose through the design world to become one of the most sought-after interior designers, among other fields.
In between those two ends, however, is a life full of chameleonic change, which a new RTÉ documentary delves into tonight.
Considering such change, maybe it's understandable that labels, and the sometimes deliberate lack thereof is integral to Clodagh. Halfway into our chat she corrects me when I call her an interior designer, saying, "I'm not an interior designer, I'm a designer. I will not be confined to the inside, sorry!"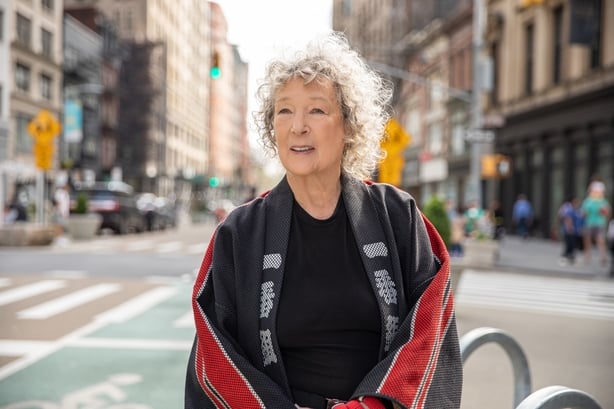 In the same interview, however, she tells me: "I have an unwritten business card. I don't know to have it on my business card but when I'm on my position in the studio I say I'm a CPIA – chief pain-in-the-ass."
Now based in New York City, Clodagh opened her first fashion atelier in Dublin at just 17, with £400 borrowed from her mother after being "thrown out" by her aristocratic father. "My father decreed what everybody would do and I was to be a professor in Trinity of Classics and mathematics, at which I excelled", she recalls. "None of our family has ever gone into trade."
It was only when she broke her back at 15 in a horse riding accident that she came across an ad in the Irish Times that read "Why not become a fashion designer?"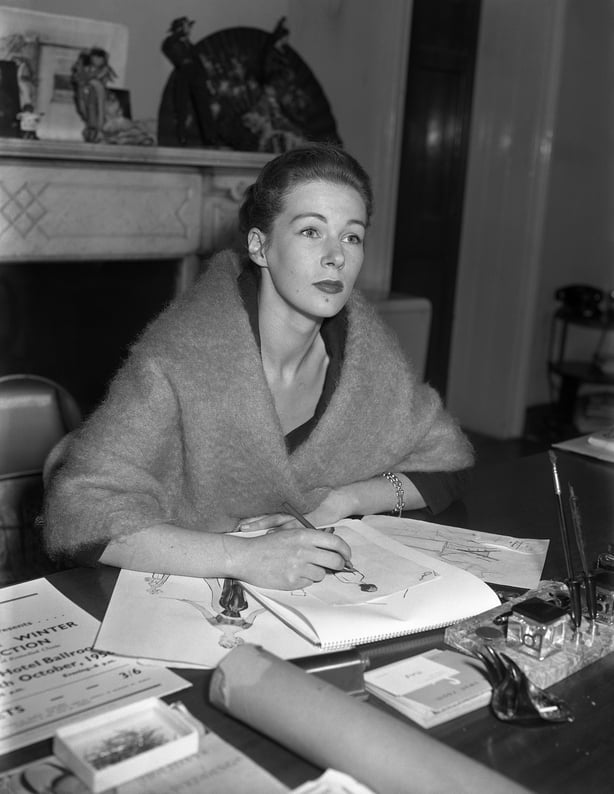 She had come from a world of "hunting, shooting, fishing, antiques". It was also here that she learned about "the tyranny of possessions", where objects were obsessively maintained. This was one of the first building blocks of her design mentality.
"You didn't have to be a nanny for your home, didn't have to polish the silver. I want to do design that people can live comfortably."
Those early years in fashion taught her lessons that still ring true today. She recalls a customer who came into her atelier looking for the designer, and when she realised it was Clodagh said, "I'll come back when you're a bit older".
"I had one of the worst hissy fits of my life", Clodagh says. She eventually won that customer over, of course.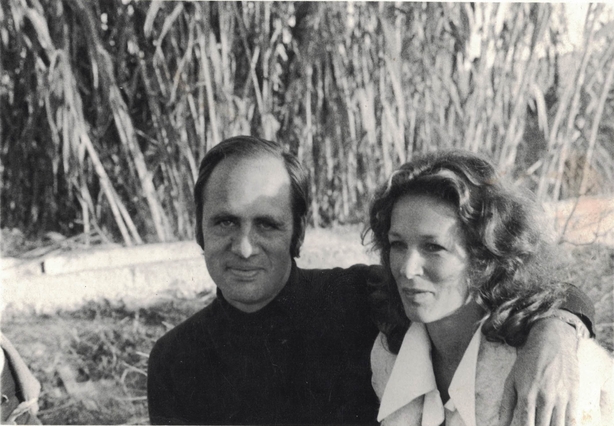 "I think being a woman in business is still difficult. I think there's a lot of sexism that goes on still. Honestly, some of my greatest critics were other women. 'Are you neglecting your children because you're going to New York tomorrow?' It wasn't easy in Ireland in those days."
Once she moved to Spain, it didn't get easier, but she knew how to navigate it better. She recalls calling the men on the work site over for drinks and saying, "I want to say something to you. I am your boss and I handle the money on this job. Be very careful that you do everything I ask you to do. We're all going to be in trouble".
It was in Spain that she reinvented herself. After some time exporting well in the fashion business, "I then found myself there's nothing to do", Clodagh says. "What am I going to do with next? I don't even speak Spanish."
She and her husband bought a house in an old Spanish square that had been divided up into cubicles with fluorescent lights. The couple hired an architect and in the course of arguing with him about the plans, Clodagh realised her love of home design.
"The sun came in and hit the dust and a bolt of light struck my left shoulder. And I had a moment", she laughs.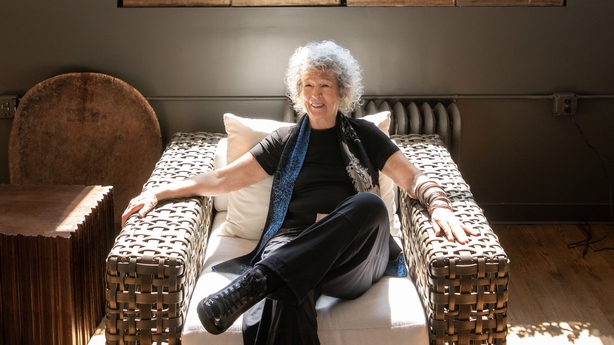 Among her accomplishments across the industry, chief among them is her championing of sustainable design. "I was green before others were green", she laughs.
Sustainability was right through her home. "My father never really worked and he loved gardening and we were not allowed to use anything but compost. I was composting probably at the age of four", she recalls. Her home was cleaned using simple products like "linseed oil and baking soda", while her father's clothes were all made to last, and were worn for upwards of 30 years.
"I keep very little", she says of her own buying habits. "I buy expensive and good and then keep it forever."
This is part of her personal mantra that guides her career, as well as her life, which she calls the four C's: contemplate, cleanse, clarify and create. "Includes emotional cleansing, by the way."
Central to her work across all fields is a wish for her customers to be comfortable. "When I was in fashion, I wanted women to be comfortable and move easily in the fashion and for it to be low maintenance and make them look good at the same time, sexy", she says.
"And then you move into doing the home and it's the same thing. You want to be low maintenance, you want it to work. Good design works. I think my pillars, as you call them, are making people happy."
Watch Clodagh tonight on RTÉ One at 10:15pm.