The simplicity of the process appealed to Marike, and while sustainablity wasn't exactly a buzzword in 1980's Ireland, thatching ticked all the environmental boxes:
"I thought it was so interesting that you could make a roof out of local material, sourced locally, you know hazel, grown locally, the straw. And you just made it into bundles, brought it up the roof and you had your roof covering! From the minute I was up on the roof I was fascinated by it."
Marike says she couldn't make a living as thatcher at the time and she had to supplement her income with other work. In her 20's, she got married and started a family. Her husband was also a thatcher, and she had known him a long time, as she explained:
"That's a really long story, but we used to know each other as teenagers. We were both runaways, really, and that's how we met up and years later we met up again and got married."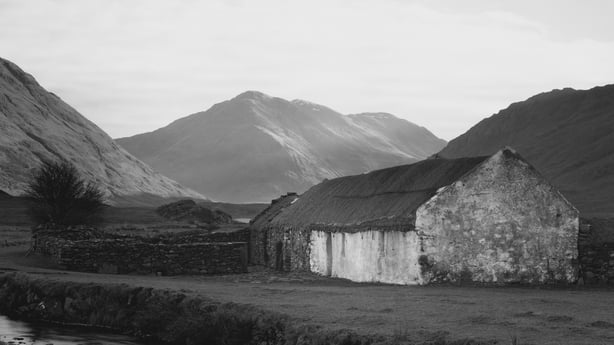 Marike and her husband worked together as thatchers until around 18 years ago, when he decided to give it up. At that point, Marike wanted to continue thatching, so to make things official, she did an apprenticeship; even though she had been working in the area for years.
Nowadays, she's a professional roof thatcher, one of the few in the country. Ryan asked her about the gender balance in the job:
"Not that many people do it. There's a good few in the West here that I know of. Not that many women. I only know of one other lady thatcher. Sure I don't know everybody, so, there could be other people out there!"
Thatching materials have changed over the years, going from mostly straw to around 90% reeds, much of which is imported. Marike says modern farm techniques have led to the demise of straw, and that the locally produced Irish reeds are not of the best quality; again due to the impact of farming:
"There is Irish reed. In my opinion, not in everybody's, it's inferior to the imported stuff because of pollution and fertiliser run off and all the different issues we have here and also because of what I said that methods of harvesting here are not perfect."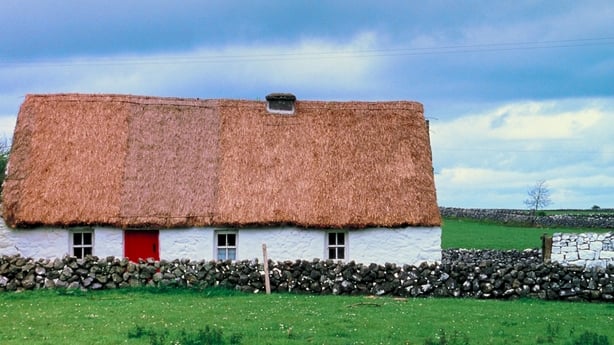 Marike says if the growth and harvesting were managed properly, Irish reeds and straw could become the main materials used by Irish thatchers once again, with little to no carbon footprint. She says with locally-sourced materials, thatching is a sustainable roofing option:
"It's a great roofing material, really, because it's not only roofing, but it's also very highly insulating. It's not derived from oil like many modern insulating materials. It's carbon neutral. Its a natural material. There's no issues with diposal because it can just compost away. In my opinion, it's the material of the future, really."
Marike de-bunks myths about mice in thatched roofs and talks about the physical demands of working high up on the roofs of the West of Ireland in the full interview with Ryan Tubridy above.