If it wasn't for the availability of drug treatments from a company called Vertex, Jillian McNulty would not have been sitting down with Miriam O'Callaghan on a sunny Sunday morning in April. Indeed, by Jillian's reckoning, without the treatments that have become available over the past decade, she would not be alive:
"It's completely changed the face of CF. Even for me personally, I've been on them now for 10 years and I know if it wasn't for Vertex drugs, I wouldn't be here."
The first time Jillian went on Orkambi – probably Vertex's most well-known Cystic Fibrosis treatment – she was being hospitalised every four to five weeks. This meant that she spent eight to nine months of any given year in hospital. When she started on Orkambi – on a clinical trial in 2012 – suddenly she found she was only going into hospital twice a year and then only once a year.
Her personal experience of the drug made Jillian all the more passionate about getting access for everybody who needed it:
"I was watching my friends die. They were literally just dying, week by week. And I couldn't stand by and allow that to happen. Which is why I started the campaign and I organised the protests at Dáil Éireann and I annoyed everyone's head. I'm sure people were fed up listening to me."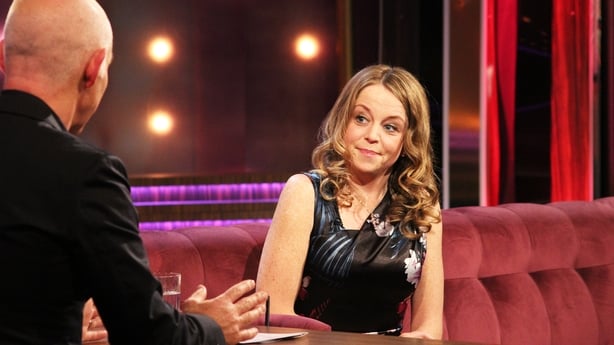 Jillian credits former Health Minister Simon Harris with securing access to Orkambi and subsequent drug therapies for CF sufferers:
"He insured that, not only did we get Orkambi, but that we got the pipeline deal for 10 years, so any drugs that came after Orkambi – and that included Symkevi, which I then went on and now Kaftrio and Kaftrio, I mean, Orkambi and Symkevi are like Smarties in comparison to Kaftrio."
Like a lot of drugs, Jillian points out, Kaftrio doesn't work for everybody, but for those it does work for – including her – it's been very effective. Jillian describes it as being "miraculous".
"I wouldn't be here if it wasn't for Kaftrio. I ended up getting it on compassionate use nineteen months ago and I haven't been in hospital since."
Jillian is one of four children. Her eldest brother Derek was found to have CF when he was two-and-a-half and so each child was tested to see if they had the condition when they were born. Derek died when he was 5-and-a-half and Jillian's parents were told that she was unlikely to survive childhood:
"My chest was so high she was told that I wouldn't live past 4 or 5, that I would have such a severe strain of CF. But I'm here, defying doctors still. I know I make them scratch their heads a lot."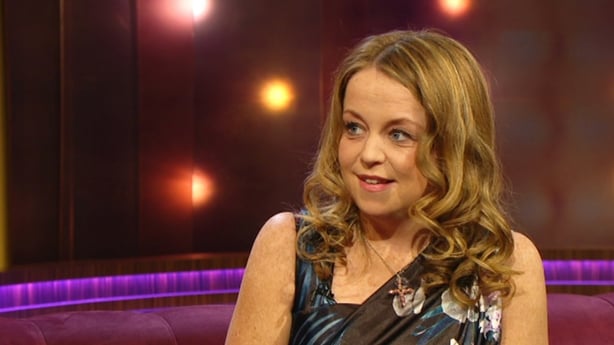 So how come Jillian has defied all the odds? She credits her mother with looking after her so well:
"Mam always makes sure I've had the best treatment that I can get. She's always there, even though I'm 46, like, she collects me in the morning when I'm doing my physio. She's still very tough, like, there's times, like, I'm – I do everything I should do, I'm very compliant. I'm also very stubborn and I know I get that from mammy and that's probably why I'm still here."
Jillian likes to prove doctors wrong and she's been doing it for over 40 years. But staying healthy with CF is hard work. In December 2019 – just before the Covid pandemic hit the world – Jillian had been in hospital for six weeks with a bad infection. Various treatments she was being given – including Peritoneal dialysis – didn't seem to be working and then she was diagnosed with appendicitis.
"The next morning, all I remember – I was very confused at the time – was ringing mammy at 8 o'clock. It was a Saturday and I rang mam and I said, 'Mam, I don't feel well. There's something wrong. I don't feel right.' And all I can remember is hearing saying, 'Ok Jillian, we're going to leave now. I'll be there in two hours.' That's all I remember."
For the next 10 days, Jillian was on life support in a coma. She had to relearn how to talk, how to walk, how to do a lot of basic things. Initially she thought she was paralysed as she couldn't even hold her phone. The coma, it turned out, was a result of the Peritoneal dialysis not clearing toxins from her system. Then, in March 2020, lockdown hit us all and for Jillian it meant spending a long period in a very isolated form of isolation:
"I was literally in a room by myself for three-and-a-half months. No windows – we couldn't open the windows because there was loads of building work going on and that could potentially cause bugs in our lungs. So, I had no fresh air, I wasn't allowed visitors, I wasn't allowed leave the room. I was stuck in a room and I'm claustrophobic. I can't even tell you what that was like, it was horrendous. And I was really, really sick."
Down to just 13% lung function, it was Kaftrio that brought Jillian back from the brink. She told Miriam that she hadn't given up, but she knew she was slipping away. Within a week and a half, she was discharged.
Jillian's story is an extraordinary one and you can hear Miriam's full chat with her by going here. 65 Roses Day – the National Fundraising Day for Cystic Fibrosis Ireland – takes place this year on Friday 8 April. You can get details here.