Five years ago, Nicola Coughlan was working in an opticians. Now the star of Bridgerton and Derry Girls is on top of the world. She talks fashion, fame and trolls with Donal O'Donoghue.
Oh gosh! Where do you start with the irresistibly exuberant Nicola Coughlan? A joy to watch and to meet, this ray of sunshine is fêted by such celebrity pals as RuPaul and Kim Kardashian and loved as wee Clare, the anxious lesbian from Derry Girls and the all-seeing Penelope Featherington in the steamy drama, Bridgerton.
Five years ago, Coughlan was working in an opticians, now Vogue magazine has her as one of their best-dressed women of 2021. "Bonkers!" she says of the latter plaudit, which could be a catch-all word for the recent past of someone who is a chat show favourite and a regular on red carpets and magazine covers.
Just after we spoke, she was to be a guest at Paris Fashion Week. "Oh gosh, it will be my first time in Paris," says Nicola excitedly. "I need to get the glad rags out."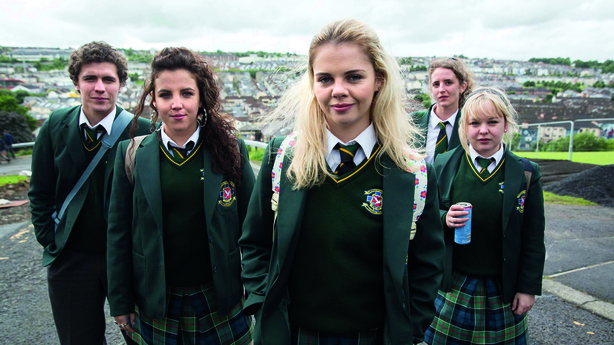 We last spoke on the eve of Bridgerton's debut in December 2020. Shonda Rhimes' period drama, set amid the chattering classes of Regency London, was touted as Downton with oomph, and it lived up to the hype, becoming Netflix's most-watched show ever (until Squid Game came along).
Back then, Nicola was in her flat in London, poster of David Bowie on the wall. Today, she is in her brother's old bedroom at the family home in Galway. "You're getting the grand tour," she says, adding that any chance she gets she hightails it home to spend time with the family.
For an actor in ever increasing demand those opportunities are fewer and fewer. And while Derry Girls bids adieu this summer, two more seasons of Bridgerton (based on the Julia Quinn novels, of which there are eight) are confirmed.
"The ending of season one gives us a peep behind the curtain of how it all has been happening for Penelope," says Coughlan of the finale where (spoiler alert dear reader!) bookish Penelope was revealed as the mysterious society columnist Lady Whistledown (voiced by Julie Andrews).
"That opened up a world of possibilities for me as an actor," she says. "Now with season two you get to see this other persona of Penelope and how she is still getting away with it. In the script, it says that she speaks in a perfect Irish accent and I'm like 'I think I can pull that off.' So it was fun but also challenging because every day there was something new with Penelope, whether she's being a bratty teenager at home or being Miss Slick Businesswoman in society or simply this lovestruck young lady."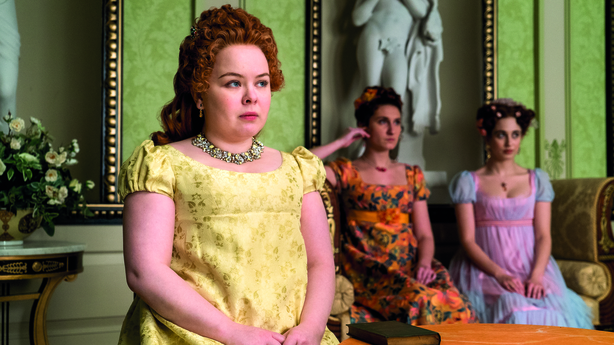 Lisa McGee, creator and writer of Derry Girls, has said that it was Coughlan herself who came up with wee Clare's panicky way of being. So did she bring anything to Penelope?
"Of course all through season one I knew that she was Lady Whistledown, so I wanted to play it so people could look back and notice certain tell-tale things. And she has certain traits I was passionate about. Like I started eavesdropping on people on public transport because I was curious to know how much people say to each other when they think no one is listening. A lot, as it turns out. I was getting my nails done the other day and these two girls were chatting away and I was saying to myself 'Stop listening!' but I couldn't."
She has yet to meet LA-based Julie Andrews. "But she sent me an email for my birthday. 'From one Lady Whistledown to the other' and I was beside myself."
It's hard to imagine the 35-year-old Coughlan (who could easily pass for a 20-something or a wee Derry schoolgirl) ever losing the run of herself. "Maybe if all this happened ten years ago, but once you hit a certain age you're fairly set in your ways.
"For me, the most important thing is getting to do the work. If I had to give up everything else just to do the job, I'd be happy." By everything else I guess she means the trappings like being invited to Elton John's 2020 Oscar party as a guest of its host, Queer Eye's Jonathan Van Ness or attending the BAFTAs and the rest.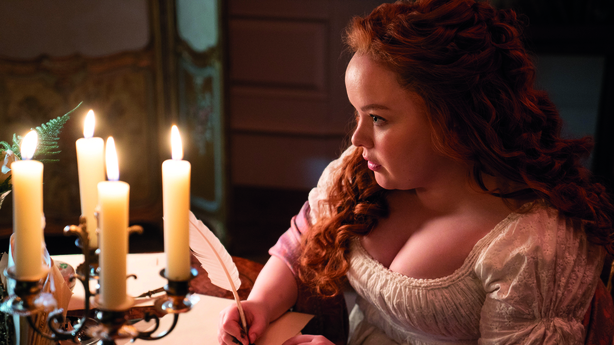 In some ways, she's still the girl who loved to dress up and rope her friends into her own films and plays, before scooping her first professional acting job at the age of nine as 'Little Girl Feeding Swans' in the IRA thriller, My Brother's War.
"I've always had a passion for acting and creating things," she says. "In many ways, I was that classic youngest child, always thinking 'I'm going to do this' and believing that I could do. I still do. My friend Camilla (Whitehill) and I wrote this podcast called Whistle Through the Shamrocks which is a parody/play about Oirishness and all that paddywhackery. I said to Camilla why don't we ask Stephanie Beatriz to be in it and she was like 'No way'. I said 'We'll just ask' and Stephanie guest-led a whole episode and I'm like she's the lead in Encanto! So why not ask? The worst people can say is no!"
This can-do attitude fired her to enrol in a foundation course at Oxford School of Drama followed by Birmingham School of Acting. "It just felt so right" she says of those days but reality bit when she graduated in 2011.
In her mid-20s, Coughlan shuttled between Galway and London, failing in auditions, falling into depression, struggling to make ends meet. "That fear of having nothing is still there," she says now. "I was in debt with student loans, I was working minimum wage and the rent was so high. I only got Derry Girls five years ago so it's not that long since I've been able to go and buy a coffee and not have a panic attack. So I reckon I'll have a few more years of thinking 'I hope I have some money in my bank account.'"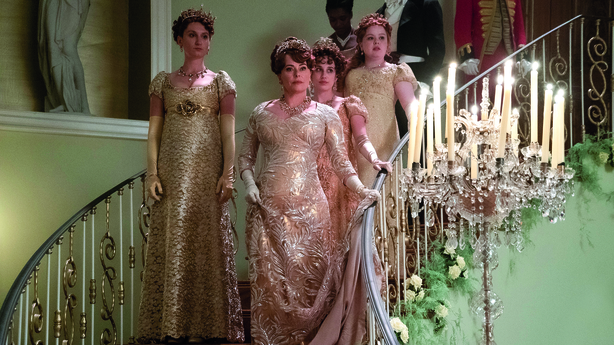 Imposter syndrome continues to haunt her. "I still wonder 'How did this happen?' Even at the BAFTAs, I was wondering 'Why am I in the room with all these people?' So I do feel like I've won a competition but that's something that a lot of people in the industry grapple with, women more than men I believe."
Yet she believes the hard times made her more appreciative of what she has. "You know what it's like not to have all those things and you know how hard you've worked to get there. So for me to even be on a set is a privilege, to get an audition is a privilege because for years I couldn't even get in an audition room."
How did she manage the constant rejection? "You learn with time and also with maturity that it's not personal. Sure there are some jobs you get totally obsessed with, but rejection is just part of it and you have to accept that everyone gets rejected. If you think you'll never get rejected again, then you're in the wrong industry, because you will. But it's also good to watch stuff you didn't get because then you'll go 'Oh I totally get why it is was her and not me!'"
Of course, Nicola's too much of a lady to reveal those actors or roles she missed out on, just she's sworn to secrecy on the final season of Derry Girls. "What can I tell you?," she says. Nor very much. "We have some very exciting guests stars but I can't tell you who they are (Fat Boy Slim has been revealed, Dara O Briain is rumoured). We always knew that the journey was going to end with the Good Friday Agreement as Lisa (McGee) said it would. And it was nice to get there after being delayed four times over three years. At times, we wondered even if it was even going to happen. I wrapped season two of Bridgerton on a Friday and started Derry Girls the following Monday, so it was hectic and stressful. If I got Covid I would have been messing up two productions, but I think people will be very happy with the final season."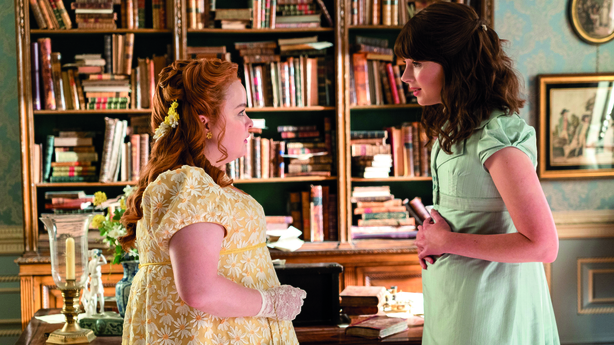 In January, she posted a mirror selfie on Instagram (1.3m followers) and Twitter (300,000) with the request 'if you have an opinion about my body please don't share it with me'.
"That wasn't targeted at trolls," she says now of a post she deliberated long and hard before sending.
"I'm not that naive to believe that I can change people who do that. Trolls will always be trolls and I don't put any energy into trying to change them. Like I always say to people, I don't remember what John 345 says to me. That was more about people who were trying to be nice and offering unwanted comments and me saying 'I know that you are trying to be nice' but I don't feel comfortable with that. Yet I don't want to be mean to them either. So it was just me trying to set a boundary if possible."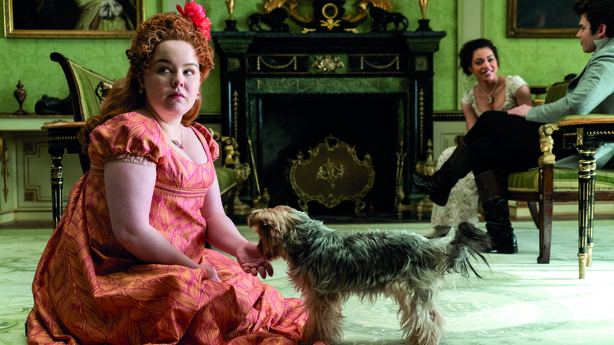 By now, you've probably worked out that Nicola Coughlan believes in the inherent goodness of humanity. "I believe that if you are someone who causes pain or distress it ultimately eats you more than anybody else," she says. "It can't be nice being nasty."
It's impossible to imagine the star of Bridgerton and Derry Girls – friend of the famous, surprised fashion icon, low-key feminist and thoroughly decent person – ever being nasty to anyone. I also doubt that Netflix would Taser her, as she says, if she happened to spill the beans on season two of Bridgerton.
"I saw the finale last night and had forgotten what had happened," she says without showing her hand. "I was watching it and was like 'Whaaat?' even though it was all about Penelope."
And she laughs that irresistible laugh.