Marian Keyes has never shied away from the tough side of life either in her fiction or when talking about her own experiences. She talks to Donal O'Donoghue about how Zoom saved her during the pandemic, the thing about bad boys and the search for true love.
"I never had boundaries," says Marian Keyes of a life lived, to a large degree, in plain sight. Down the years, the best-selling novelist has spoken of her alcoholism and depression, the times she teetered on the brink and how rehab saved her. It's an openness forged in the smithy of childhood, a curiosity never lost or abandoned; rather enriched by empathy and experience.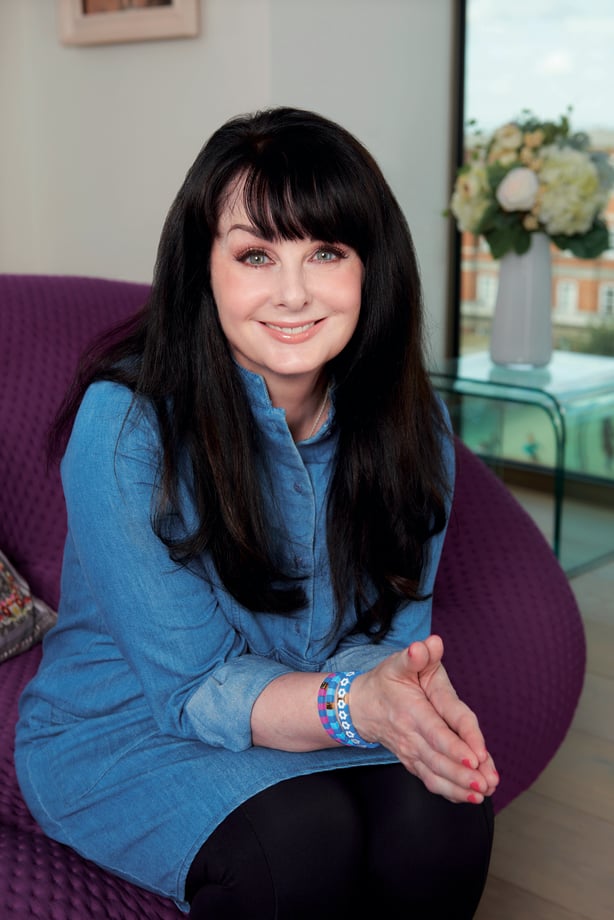 "If somebody asked me a question I just thought you had to answer it. I was like that from the age of four or so. Then when I got published, it felt like it was tied into my recovery and I didn't want to have secrets. My two big things were alcoholism and depression and I felt neither of those were anything to be ashamed of, or to be secretive about."
Marian is at home in Dún Laoghaire, sat on a couch, legs curled up – bubbly, chatty, ever curious. Before we even get to talk about her latest novel, Again, Rachel, she is asking all about me. "Ah Jesus, I'm sorry," she says when the house phone rings and then persists briefly. "No, God almighty! Oh, it's stopped!"
She also apologises for the "state of the room" (we had to retreat from the living room where it sounded like someone was drilling for oil next door) but the house, like its owner, brims with character: vivid cushions, antique furniture and on the wall a joyous portrait of a queen cake. Marian doesn't paint much these days but still loves to bake, her book, Saved by Cake (on the dark days of depression) doing exactly what it said on the tin.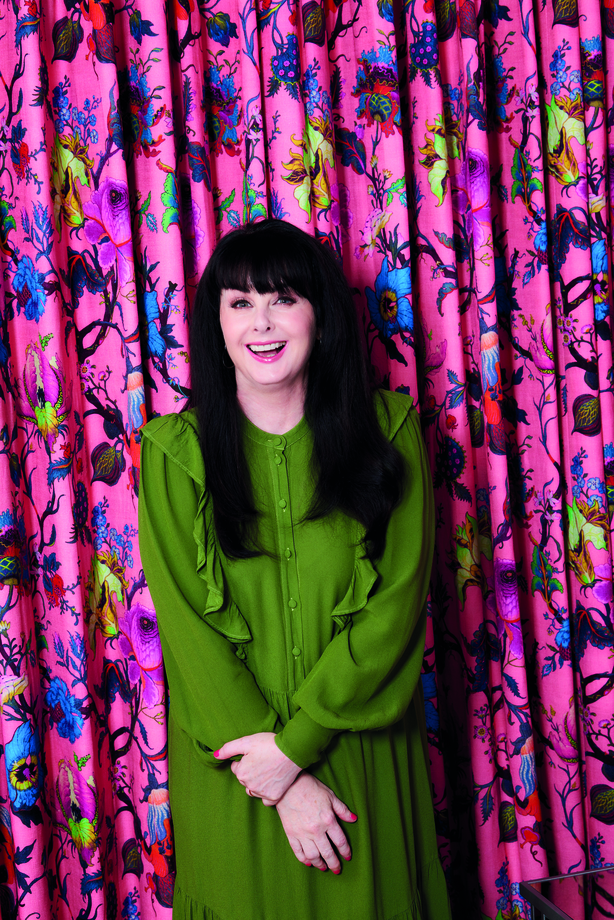 Again, Rachel is her 15th novel and the much anticipated sequel to her 1997 best-seller (they're all best-sellers!), Rachel's Holiday. "In November 2019, I had finished [Grown Ups] and wondered, as ever, will I ever be able to write another book?" She visited her friend, the writer Louise O'Neill in Cork, with three ideas. "One of them was Again, Rachel and when Louise said that caused the hairs to stand up, I thought 'That'll do!'"
Set 20 years after the original, drug-free Rachel Walsh is now an addiction counsellor. "I didn't have to do any research and I know that might sound – is the word, hubristic? – but I've been sober for 28 years and I have been in therapy a long time. So I know the wrong things to do and I know the right things to do. My therapist told me that I knew enough and whatever she tells me, I do – kind of."
We need your consent to load this Instagram contentWe use Instagram to manage extra content that can set cookies on your device and collect data about your activity. Please review their details and accept them to load the content.Manage Preferences
I can imagine. Marian, the eldest of five, was, she admits, a bit of a sergeant major to her siblings back in the day. She's still the organiser-in-chief of the Keyes clan, a close-knit family who first made an appearance (sort of) in her 1995 debut, Watermelon, as the bubbly, boisterous Walshes.
"Even though I'm very open about all my stuff, increasingly my books are about nothing to do with me," she says now, but her themes (addiction, depression, bereavement) criss-cross some paths she has travelled. "It's always one day at a time," she says of her sobriety. "During the pandemic we had Zoom AA meetings and I don't know how I would have coped without them. Although Zoom is horrific. Looking at yourself and just thinking 'Would you look at the state of me neck!'"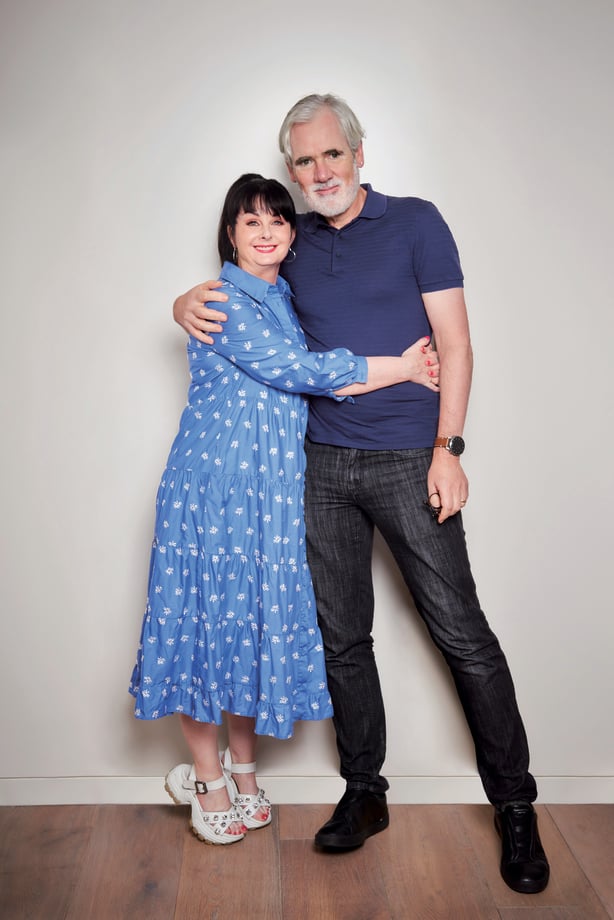 Marian is sober 28 years and married 27 years to 'Himself' (Tony Baines). "When I came back to London, after being in rehab, we started this old-fashioned courtship. And I thought 'My God he's lovely'.
"It was very different to dating the bad boys. With them, it felt like I was addicted to relief: waiting for that phone call, waiting for them to arrive, waiting for them to stop being horrible to me. And when they'd be nice, I would get such a rush of relief I confused it with love. So much is talked about finding love but not much about sustaining love, about the small kindnesses and minding each other."
If one sadness was not having children, she has long accepted it. "I would have loved to have loads, like six or so. Tony and I used to joke about it. But you get what you get."
Despite the dark subjects, her novels are buoyant with hope. Emily Dickinson's 'The truth must dazzle gradually, Or every man be blind' pops up twice in Again, Rachel. "Something very painful can only be approached sidelong, slowly, with blinkers on," says Marian of her take on the line.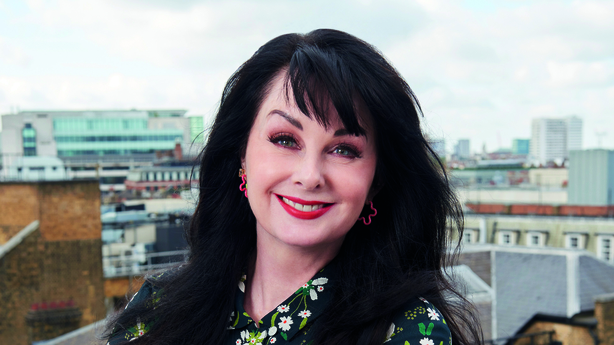 "It takes so many people a long time to get clean or sober because it's too painful to admit that they are an addict or an alcoholic as that means they have to give up the thing they love the most. It's like when we know deep down that something is a truth but it's so terrifying we approach it slowly. It was a long journey for me, at least ten years. It wasn't until I was in rehab that it dawned on me that every time I drank, something terrible happened. That realisation was tough but it was the best thing that ever happened to me."
Mark Twain is also evoked in the novel, with one character citing the aphorism that 'Religion was invented when the first conman met the first fool.' Does Marian believe in a higher power?
"For a long time, my higher power was the AA meetings. Whenever I left those meetings I felt better and I was further away from a drink. That was my higher power. Now I think that the universe is completely neutral and there's no such thing as karma. Bad things happen to good people and the other way round. So it's fake it 'til you make it and I'm still faking it. Belief implies proof and there is no proof. But we can choose how we live and I believe that if I try to do the right thing then I'm less likely to damage myself or other people."
We need your consent to load this Instagram contentWe use Instagram to manage extra content that can set cookies on your device and collect data about your activity. Please review their details and accept them to load the content.Manage Preferences
Marian fizzes with no-nonsense observations. "There's no such thing as a guilty pleasure, unless it's, like, incest," she once quipped. What doesn't kill you makes you weaker (but you can gain wisdom from the experience). But the phrase she most-uses is: 'Indicate, you pr*ck!' She laughs. "Oh God yes, I'm a tyrant behind the wheel. I'd almost roll down my window and screech at people!"
The last time we met, she said that "In many ways every human being is a stranger to themselves." "Absolutely," she says now. "Our conscious brain is just the tip of the iceberg. Things can trigger actions that we didn't know we were going to do. And the big triggers, like the death of a parent, can make you re-evaluate what you're doing with your life or realise how short it actually is."
Just before Christmas 2018, Marian's father, Ted, died, after years of living with Alzheimer's. The novelist wrote of those twilight times in a recent Irish Times piece that traced the germination of Again, Rachel.
'Writing Was A Way of Bringing Dad Back' was a typically bittersweet essay, a wise, witty and touching remembrance of a relationship reshaped by illness. In the immediate wake of Ted's death, Marian found all "unimaginably strange" with her unmoored by grief and not knowing where her dad had 'gone', as he wasn't in a nursing home or in the sky or in the ground. That fog lifted slowly but by early 2020, as she elbowed her way into the making of Again, Rachel, she found a home for her late father in the guise of Daddy Walsh.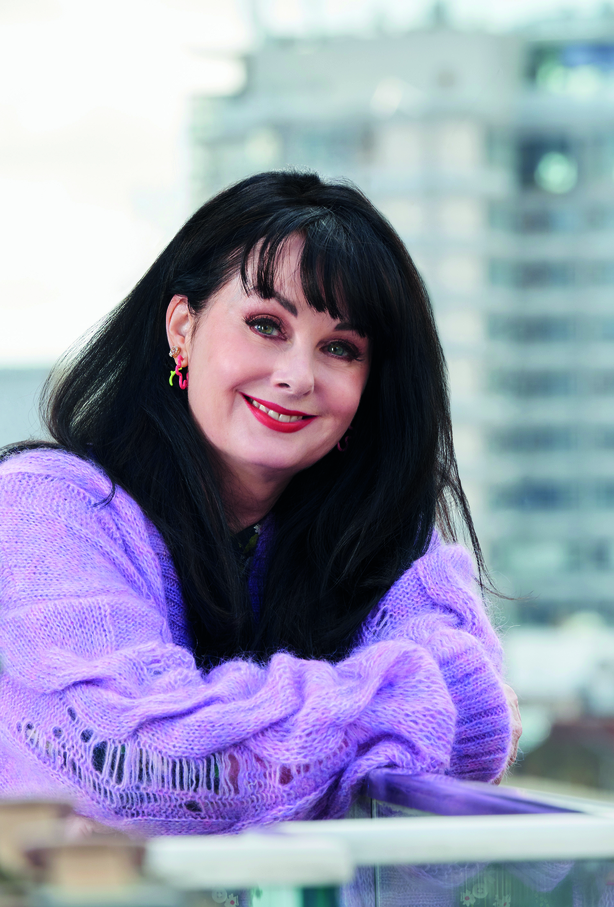 Again, Rachel is dedicated to her mother, Mary. "She was heroic through the whole pandemic. She had no wifi, couldn't hug her grandchildren and in the middle of it all, got a cataract in one eye and couldn't even read. Now she just wants to get back to her bridge-playing.
"I dedicated the book to Mum because I felt that I'd moved into a new relationship with her. At 58, that might sound ridiculous but I saw her strength and resilience and she was incredibly caring and patient with dad. A big stumbling block for me and my mother was her devoutness, her religious faith. I found that difficult and she found me finding that difficult, difficult. So I decided I wasn't going to make a thing of it any more. And once I did that everything improved."
Fifty-eight-year-old Marian is still growing up. "You can think that you've grown up enough or that you've learned all you're going to learn but it's not like that," she says. "We're forever learning and changing." But after two years of the highs and lows of a pandemic, from cooking Ottolenghi recipes to worrying if her nearest and dearest would survive Covid, she is in a happy place now.
"I do what I want with my life, which is a beautiful feeling because for so much of my life I felt I was doing things wrong," she says, adding that in the wake of those dark years from 2010 to 2014, she knew something had to change. "I had to decide what I was able for. So mostly, what I do now is what I love. I love writing books and while Again, Rachel was a challenge, it was also a great companion at a tough time."
Again, Rachel by Marian Keyes is published by Michael Joseph.