After a tough twelve months in which her TV show was cancelled and her mother died, Elaine Crowley believes that something fabulous is just around the corner. Donal O'Donoghue meets her.
"I feel that my life is very much in a state of flux right now," says Elaine Crowley in the wake of what has been a tough, topsy-turvy year. In bald headlines those past 12 months have seen the broadcaster weather a relationship break-up, the cancellation of her TV chat-show, Elaine and most searingly, the death of her mother, Mary V.
"The main thing was Mam, everything else pales next to that," she says. "She was the centre of my world and for the last few years, ever since she was diagnosed with cancer, I was with her at home in Cork because I knew that her time was finite and precious. TV shows come and go, relationships come and go, but when it comes to losing a parent, no matter what age you are, it is such a dreadful blow."
It's Friday, just after 10am, at Virgin Media One's base in Dublin. Elaine Crowley's working weekend, co-hosting the breakfast show, Ireland: AM, with Simon Delaney, has wrapped its opening salvo, with Rachael English chatting about her latest novel, Valentine-themed fashion on the catwalk and a green lentil lasagna on the menu.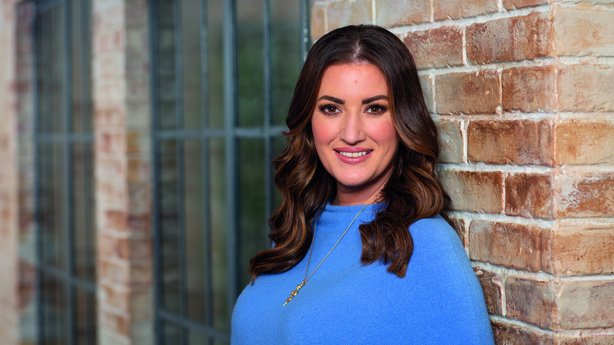 Crowley, who has been up since 2am ("I've always been a light sleeper") sips a cup of tea, and reels in a life. The 44-year-old broadcaster hosted her own daytime chat-show Midday, later Elaine, for almost a decade, also had her own story play out in headlines – living with depression, Botox at 40, her yo-yoing weight. While the Winter Olympics, BBC News and prepping for the show kept her occupied last night, I imagine that memories of recent times broke through in those wee hours.
Mary V (for Veronica) Crowley died on November 6 (Elaine's father, Seán, died when she was 23). "Now I'm an orphan and I don't have children so I'm thinking where's my legacy in the world?" she says, adding that she hopes such thoughts don't make her sound too selfish. Were children ever a consideration?
"I didn't plan on not having them, but life just got in the way and everything happens for a reason. I suppose if I was in a relationship where kids were possible, I would have had them but I never was. But I'm not beating myself up over it. The one thing I've learned from my mother is not to have regrets. We have just this one time on earth so make the most of it. And that's why I hate the word 'should'. It just resonates regret. You have one life so bloody live it."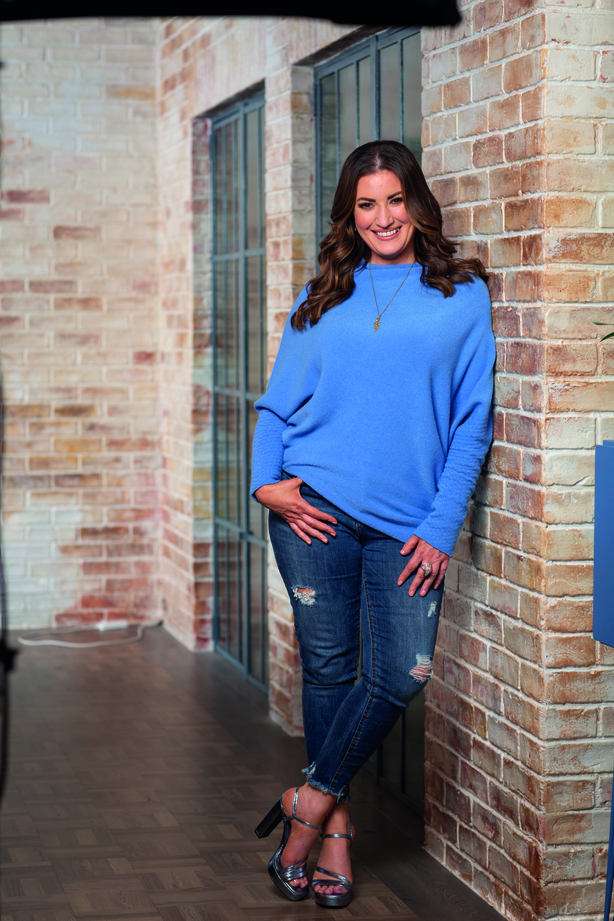 Elaine Crowley grew up in the village of New Twopothouse in Cork, across the road from the school where her father, Seán, was principal. She was one of 11 siblings. Elaine sings off the names, including Anne Marie, who died a few weeks after being born. If times were tough, she never saw it that way.
"I'm sure my parents struggled a lot, covering the mortgage, paying for food and the rest, but we were never deprived of anything." Back then, she loved books (still does), finding refuge in the space beneath the stairs, beyond the threshold of coats and scarves. "I would get an extension lead, go in there with my books and my lamp, and read about escaping to another world. It was a very happy childhood. I was melancholic but that's just how I was born."
In the beginning, Elaine dreamed of becoming a famous opera singer. "I loved opera singing, howling around the house, then I saw an opera on television where a man kissed a woman and as I didn't want to kiss anybody that was the end of my opera singing. After that, I wanted to be an actress. Dad suggested a compromise so I did communications, film and broadcasting at DIT."
She was just 16 doing her Leaving Certificate and 17 when she went to college in Dublin, her first time away from home. She hated it. "I was terribly homesick. I had never been anywhere really, and I was miserable for those four years. I went from a close family, with nana and my parents and the 10 of us, to absolutely nobody. It was hard. College was not the most joyous experience of my life."
But she enjoyed the curriculum – racking up work experience with Classic FM in London and after graduation "fell" into local radio in Cork. At 22 she had a Five Year Plan that she saw culminating with her working for a national radio station. Three months later, she was hired by TV3, one of the youngest female newsreaders in the country. "And I've been here ever since," she says (TV3 became Virgin Media One in 2018). "Maybe I should revise my plan," she laughs.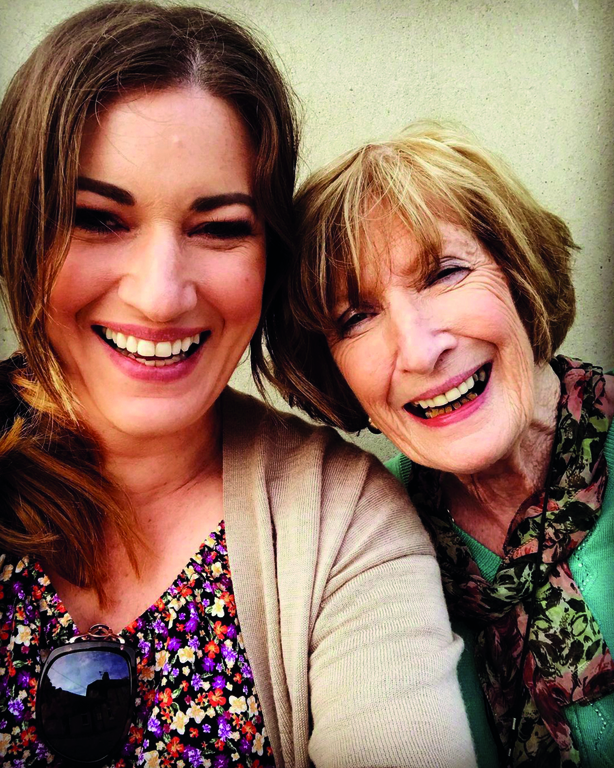 During her early days with TV3 her father fell ill and she'd regularly shuttle across to the hospital after work. "Dad was just 61, didn't even get to enjoy his retirement, and his death was devastating for all of us," she says. "He had a really insidious cancer and it was tough to see him so sick. He had an awful death."
Her mother died at home surrounded by her children. "It was a lovely moment," says Elaine. "Mam opened her eyes and looked at all of us in turn." Since then, the broadcaster has coped better than she anticipated, mainly because she carries no regrets.
"Mam would have been 81," she says of her mother's birthday the previous Monday. In their last year, she compiled a Spotify playlist for her music-loving mother, an eclectic mix which she still has on her phone. 'Lili Marlene' sung by Marlene Dietrich. You Can't Get A Man with a Gun (from Annie Get Your Gun). George Ezra's Paradise. The Drinking Song from The Student Prince. And here too is a short video of her mother sliding down a bouncy castle a few months before she died. "Mam probably shouldn't have done that," says Elaine. "But she wanted to give it one last hurrah."
Since 2015, Crowley has been very open about her own life and struggles, recalling how she had been diagnosed with dysphoria (a profound sense of unhappiness experienced by a small percentage of the population) as well as her yo-yoing weight and diets and cosmetic surgery. "Mam always said that I was born with melancholy," she says. "So my later in life (with dysphoria) made sense in that respect."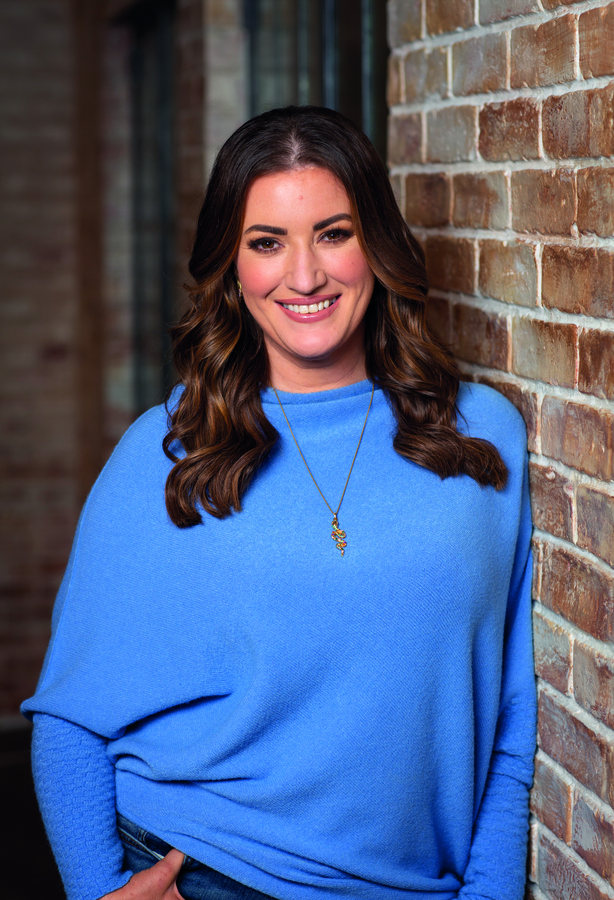 Has talking so openly helped her? "Not really. For years I've talked about those issues, much as I'd talk about anything else and I believe that's the way it should be. But I'm also wary of not trivialising mental health issues or being seen to jump on the bandwagon.
"I was eight when I wrote a song called I Wish I Was Happier," she says. "I still have a tape at home of me singing that and playing guitar. And then my younger sister, Lillian, hops up and does Singing in the Rain. She's always so upbeat and happy. My parents were always aware of my melancholia but it only became an issue for me when I was in college. I broke my ankle and went downhill for a while. I didn't know what was going on. It was only then I started becoming aware of my depression."
"Dad, who studied psychology at college, was a great help as was Mam. Years later, I went to counselling. But I don't want to dwell too much on that as the bloody headlines are invariably about Elaine being fat and depressed and the rest."
It's almost a year since Elaine and her partner, Keith, split up. Is she still single? "Let's just say I'm not stuck for company," she says, which I take as a polite way of saying 'Buzz off!'. Dating for her has always been the old-fashioned way of a drink or dinner.
"Oh I never use them at all," she says of dating apps. "They wouldn't be my cup of tea. Although I did use one once for a laugh but didn't meet anyone."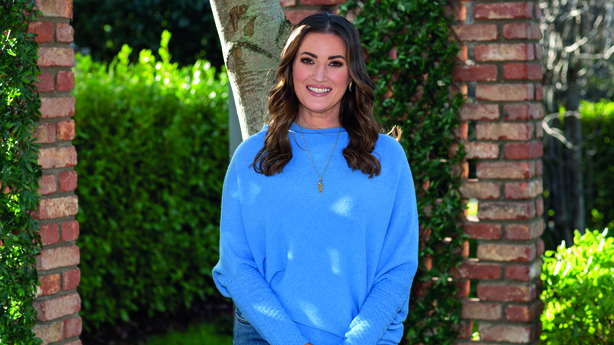 In recent times so much has shifted: perspective, priorities and that tricky old balance. "I separate work and life a lot more easily now than I used to," she says. "I very much lived for my job. That changed around the time Mam first got sick a couple of years back. I realised what I was doing was not healthy. I still enjoy my job but it doesn't consume me to the extent that it did."
Last August, her chat-show Elaine was cancelled. Crowley, who said at the time she was close to burn-out, was happy to let it go. "I found it soul destroying," she says of hosting a largely virtual show five days a week during a pandemic.
"You can't have a chat-show without people to talk to in studio. So I had had enough. In any case my Mam was so sick at that stage that it was not a priority for me." Unlike her younger self, she doesn't make big plans any more.
"We plan, God laughs," she says. Still, there is a book she has started umpteen times, a TV drama she hopes to develop and she's retraining (via app) to play guitar.
Caught in the wake of recent tough times, hope springs. "I think something fabulous is going to happen to me this year," says Elaine as we part. "I'm a believer in karma, that what goes round, comes round."