To celebrate International Women's Day, TikTok's Dr. Monica Oikeh presents Women's Health Lessons, a series dedicated to all things women's health.
This series of short but essential lessons on women's health is presented by Dr. Monica Oikeh, GP, who gained popularity on TikTok with her snappy informational videos. In today's episode, we're learning about what exactly happens during your menstrual cycle, and how you can start understanding it more.
Oikeh gives us a breakdown of what's happening in your body throughout your menstrual cycle and tips on how you can manage the uncomfortable symptoms that go alongside this.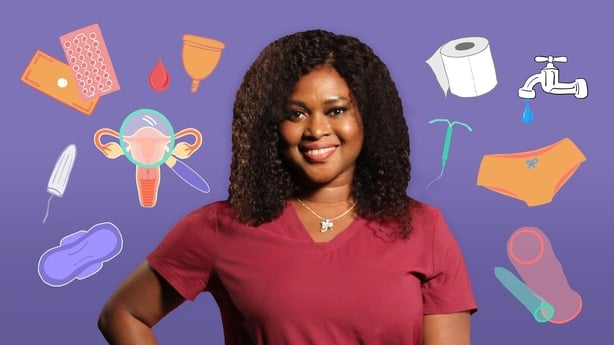 Did you know that the word "period" wasn't used on television until 1985 when Courtney Cox used it in a Tampax ad?
Whereas periods were once considered a taboo subject, there is now much more awareness of the menstrual cycle and cycle tracking, and how it affects women's lives.
It can be very helpful to track your period and know your own cycle using an app or just a calendar. It is great way to plan your month, know what your body needs and when, or to know when you're ovulating if you are planning to have a child.
Be sure to come back for more Women's Health Lessons throughout the week!