Who decides what pleasures we should feel guilty about? And what's considered to be low brow these days? Journalist Sarah Gill ventures to find out.
What we regard as guilty pleasures often masquerade as indulgences with no real value; things you quietly enjoy in solitude or laugh off with friends: 'Yes, I may watch Love Island, but I am doing so entirely ironically and am therefore self-aware enough to know that it is unequivocally beneath me.'
Defined as 'an activity or piece of media that someone enjoys but would be embarrassed by if other people found out about', most cited guilty pleasures live in the realm of rom coms, beach reads and boy bands - the trifecta of titillation and barometers of bad taste.
If you haven't already sensed a theme here, what we've classified as cringe-worthy is - at its core - inherently female in nature. Cultural touchstones that extend from Twilight and One Direction all the way to frappuccinos with too much syrup, 60-second dance routines and, well, the entire S Club 7 discography, whole genres of enjoyment have been relegated to inferiority.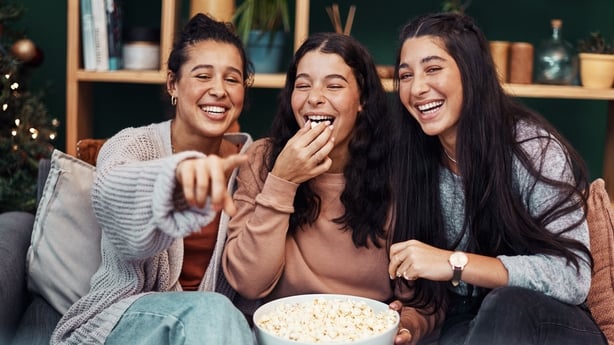 It has long been acknowledged that teenage girls exist as the lowest common denominator of thought, unable to discern the cerebral from the frivolous. To be adored by young girls is thought to exemplify mediocrity, rendering their favourite songs 'not real music' and writing off their barefaced devotion as downright annoying.
The driving force that has propelled musicians and movie franchises for decades, teenage girls gathered together in communal celebration have sown the seeds of mass stardom for many. Ever heard of Beatlemania? Teenage girls, like, invented it!
Caught up in a frisson of unencumbered enthusiasm, transfixed young faces find meaning in art that speaks to them, allowing it to burrow down deep into their hearts and permeate their lives. A phenomenon expertly expressed in a passage from Caitlin Moran's How to Be Famous, she writes:
"Our language is full of how little we think of artists who are loved by teenage girls: we talk of "mad fans," and "teenyboppers," and "little girls wetting their knickers." … Of course, they don't get it. Only you get it. Men are the right fans to have. This is why rock is cooler than pop; acid house is cooler than disco."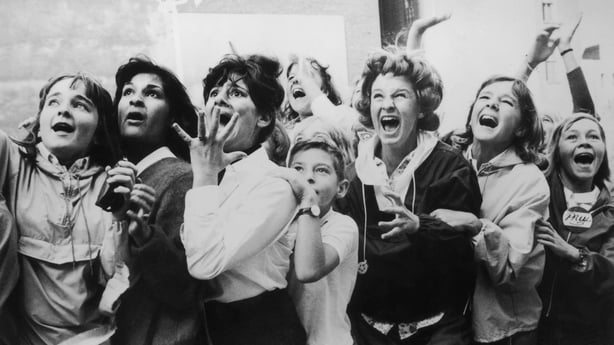 Deducing the very crux of the matter down to the fact that 'boys love clever things, cleverly and girls love foolish things, foolishly," these sentiments are exactly what beg the question; who is the arbiter of what's high- or lowbrow?
Who maligned these inoffensive interests so unscrupulously and so consistently that we feel bad about earnestly reveling in something that sparks joy? Who established the hierarchy of taste, denouncing silly little pop songs and condoning three-hour snooze fests?
Who are the bastions of virtue that make people feel the need to justify why they like something, only legitimise it as acceptable when done facetiously? Why do I feel like they would exude extreme name-three-songs energy?
Of course, everything exists on a spectrum. Masculinity and femininity co-exist and percolate, nuance and subjectivity are paramount. Restrictive definitions or binaries are antiquated and we can't assume that any demographic have all the same interests, but what is considered to typically appeal to women just is not taken as seriously.
We need your consent to load this Instagram contentWe use Instagram to manage extra content that can set cookies on your device and collect data about your activity. Please review their details and accept them to load the content.Manage Preferences
In the past few years there's been a real universal lean into the cringe of it all and Irish author Caroline O'Donoghue's incredible podcast Sentimental Garbage is a masterclass in decontaminating 'the culture we love that society sometimes makes us feel bad about' and thoroughly exalting fierce fandom.
Up until the release of the latest season, this podcast was primarily concerned with "chicklit", but has widened its scope to 'stuff that is camp, stuff that is the TLC Unpretty video, stuff that is sincere, stuff that is romantic, stuff that is Julia Roberts screaming "WHAT DOES THAT MEAN?" in Mona Lisa Smile, stuff that is pink.'
Plunging into the abyss of what male critics have denigrated, begrudged and bemoaned, stand-out themes include the rise and fall of Adam Levine, the competitive sport that is red carpet events and the like, totally unfair lampooning of the word 'like'.
Creating the audio equivalent of a thesis with her mix of guests, I will only know true peace when the feminine urge to end every sentence with an exclamation mark has an episode of its own. No worries if not!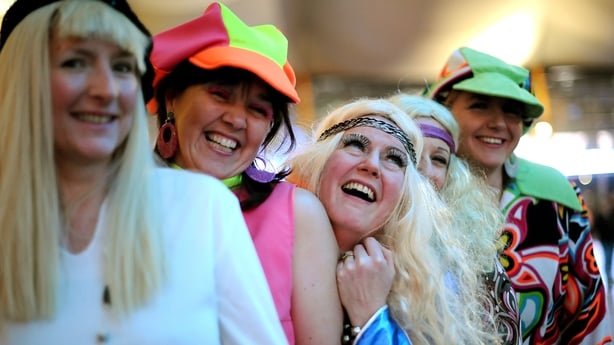 I would like to posit that the definition of a guilty pleasure is shifting. The palatable half-truths of admitting you cry at The Notebook and attend every ABBA-themed event within a ten mile radius just don't feel all that shrouded in shame anymore.
In 2021, what even is a guilty pleasure? Is it shamefully singing along to a song with problematic lyrics? Is it allowing an abundance of water glasses to build up in your bedroom to the point that there are no clear surfaces in sight? Is it putting your political sensibilities aside just long enough to have a little harmless fun?
Life's too short and much too serious to enjoy things ironically or not at all. I write this as a recovering Taylor Swift skeptic and - doing my bit to tear down a patriarchal society - I vow to unapologetically cry at hour long Netflix Originals, campaign for a Kissing Booth 4 and unabashedly find out what happened with Jake Gyllenhaal.
The views expressed here are those of the author and do not represent or reflect the views of RTÉ.