"I don't come from a GAA background," Crystel Robbins Rynne tells me over the phone.
The admission is a surprising one given the reason for my call. The Clare woman has been making waves in her village of Corofin by launching an inclusive GAA initiative for children of all abilities.
GAA, she explains, may be the reason she spends many a Sunday standing in the rain, but it is also central to her community and her family's place in it.
"My two eldest sons play football and hurling so that's where we meet other mums and dads and it's where my kids meet up with their friends."
"My youngest son, who is seven, I kind of struggled to find where he would fit into that community. When you're not part of the GAA community, you're not part of the local community."
"It's nothing to do with the GAA or our club or that they wouldn't be welcoming," she assures me. "It's just that he needs additional support and we need volunteers."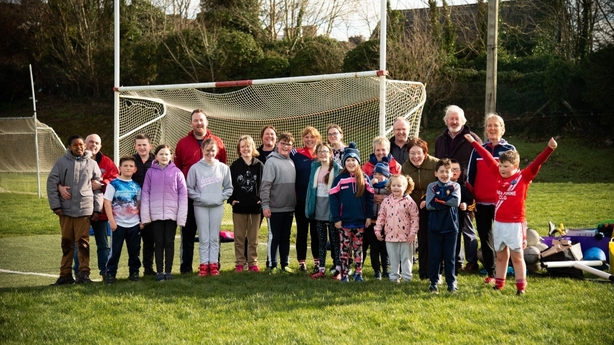 Crystel's youngest son, Matthew, doesn't have a "mainstream diagnosis" so when it comes to finding support groups, the family were left short when it came to local options.
"Once a week we drive an hour to Killaloe to an inclusive athletics club, which was so cool. They had kids of all abilities there and I thought I could do something similar in my community."
The galvanized woman contacted her local club - who were part of the 'GAA for All' initiative - and although they were happy to welcome her son with open arms, she didn't feel it would be fair on anyone involved if additional support wasn't available.
"It's not that the club isn't inclusive," she insists, "it's that the facilities aren't there so it's not practical."
Turning to Facebook and What's App groups, Crystel found the support of Eimer Ni Rinn (a pillar of the local GAA community) and Adrian Beakey (a father of a child with additional needs).
Before long, a community group in Corofin was formed and an inclusive initiative for children with a wide range of additional needs was launched.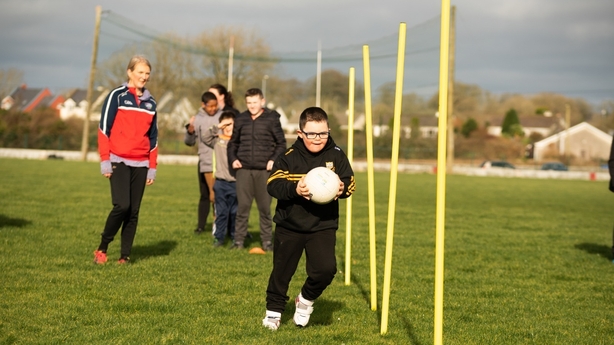 The Corofin All Stars was set to be a totally inclusive club, explains Crystel, open to any and all members.
"I didn't want it to be based on any diagnoses, I wanted it to be 100% inclusive. They don't have to have any issues. If they want to come, they can come."
The mother of three later described this plan as "naive and aspirational" as the community group was immediately "inundated" with hundred of families hoping to join.
"For the pilot, we said we would take from the local community first. We started off with 20 kids and of so many different needs: children with Down Syndrome, children with autism, children with behavioural issues, children with mobility issues, children who are just struggling in mainstream and needed a bit of extra help."
"I didn't know a lot of the kids and parents that came because they don't go to the local school," she continues. "I know everybody in my other sons' age group in the village."
"For these mums, their kids are going to a unit or a bigger school. It's difficult not to be part of a local community. We're in a really small village but I had never seen these people before."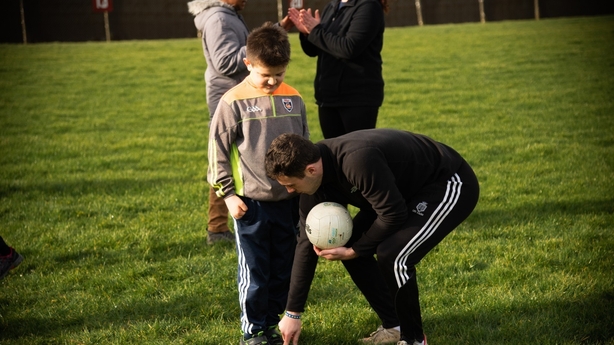 One of the most surprising elements of the pilot programme, says Crystel, was discovering just how many children were able to join mainstream GAA once they had a bit of support getting the basics down.
"The kids we have are so able but they might need to get things broken down into three or four different examples Some kids need one-to-one support, and we can provide that with volunteers, but others just need a bit more of a breakdown."
"We've been so surprised by how able the kids have been," she adds. "They've really taken to it. Some of the kiddies will stay with us forever, and that's super, but others will go mainstream because they just needed that extra bit of one to one support to get going."
At present, the Corofin All-Stars have 20 children registered for their six-week programme, and say they are happy to take on more, relatively speaking. With children often joining up with siblings in tow, additional volunteers are needed in order for the programme to work smoothly.
"The key is the volunteers," insists Crystel. "Our volunteers come every Sunday morning at 10am and give up an hour of their time."
"Parents or guardians have to come but they're not the volunteers," she adds, explaining that parents aren't necessarily reliable as a long term plan as their children will eventually age out of the group.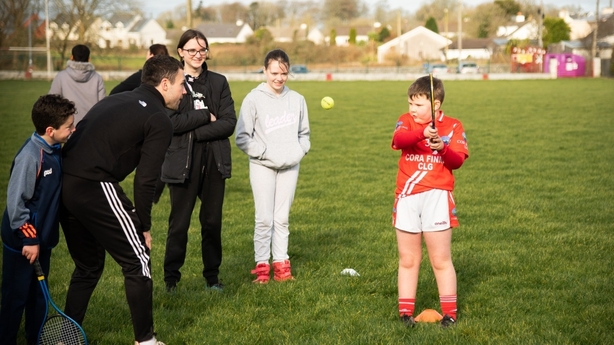 Instead, Crystel has found support from within the community with local GAA members, sixth class pupils and transition year students working towards their Gaisce awards all lending a helping hand.
"It has to be part of the club," she explains. "We want it to be normal and mainstream and a section of the club that's like any other training session and not hidden away or separate."
In the coming year the club hopes to welcome new members of the All Star program and to encourage other GAA clubs across the county to launch their own inclusive programs.
"What I want is for other clubs to understand that it's not as hard as you think it is and the results are super."
For more information to take part, volunteer, or to setup your own club in your own area, please contact corofinallstars@gmail.com