Star of the big and small screen, Josh Hartnett, talks to Darragh McManus about his new tech thriller The Fear Index and about his strong Irish connections.
Since first bursting on the scene with the 1998 horror movie The Faculty and critically-lauded drama The Virgin Suicides, Josh Hartnett has done it all as an actor. Big-budget blockbusters (Pearl Harbor), action (Black Hawk Down), thriller (Wicker Park), comedy (40 Days and 40 Nights), old-fashioned noir (The Black Dahlia), neo-noir (Sin City), more horror (30 Days of Night), heist movies (Wrath of Man) and TV (Penny Dreadful) – it's an incredibly varied CV which marks Hartnett as one of the most interesting actors working today (and he's still only 43).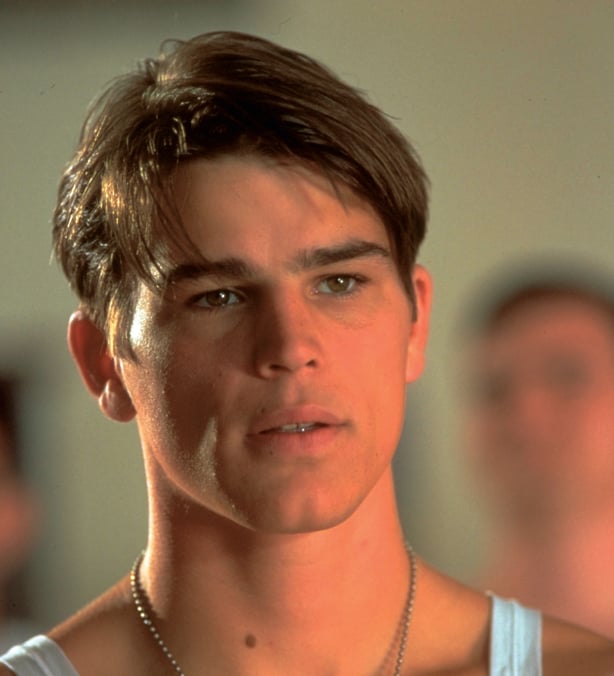 His latest role is as tech genius Dr Alex Hoffman in The Fear Index, a four-part Sky adaptation of Robert Harris' bestselling thriller novel. Set in glossy, corporate Geneva (the show was actually filmed in Budapest), Alex begins to question his own sanity after a series of strange events, including a violent break-in at his house, while his super-intelligent algorithm gambles on the stock exchange – with billions at stake.
It's fast-paced, smart and exciting stuff, directed with real flair by Dubliner David Caffrey (Love/Hate, Peaky Blinders, The Alienist: Angel of Darkness).
We spoke to Josh about his character, Irish roots, "horizontal" rain and why there's no point playing crazy just for crazy's sake…

With an adaptation like this, do you read the source material or come to it "clean" through the script?
I definitely like to read the source material. Robert Harris' book was the reason I wanted to take on the show. I'd never really had an interest in doing a psychological thriller, then was given the book by Andy Harries of Left Bank Pictures. After that, we got the script and talked about that. But the book was the original impetus.

The story is quite technical but manages to be comprehensible and exciting at the same time…
That's the hope! In my experience, it's difficult to adapt something like this: what I'd consider a pretty high-brow book, albeit one with thriller elements. So much of what works in the book is that you're sitting there, thinking, 'Oh my God he's got this element about modern society, this about paranoia, this about classic historical horror…' You're seeing all these things coming together on the page. But when you're watching the story, you want to be drawn into it and not be thinking about all the elements. You have to hide those things a bit behind the curtains of a thriller.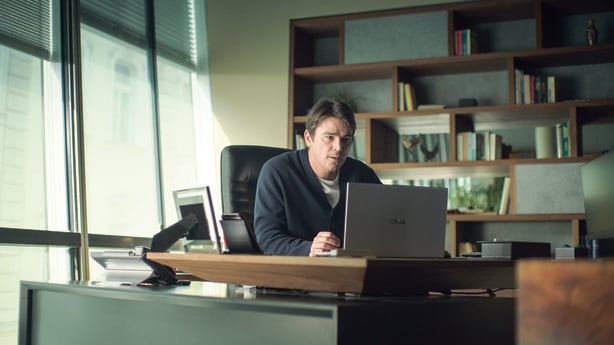 It's very fast-paced, almost like a long movie broken into four parts…
Absolutely, and that sense of pace really came across while we were filming. I think the original idea was for a two-hour film, but they just couldn't fit all the parts in. A four-part series seems to be just long enough. There's no filler, really. It works well at this length. The story all takes place over about 24 hours.

How do you prepare for a character like this, where you're suffering something close to a nervous breakdown?
Well, you want to be able to figure out what's going on with the character, psychologically. And I wanted him to be in doubt of his condition. Can he find a way to rationalise or normalise his reactions – and hopefully not come to the conclusion that he's lost his mind? It has to be something active like that, otherwise you're just playing crazy for crazy's sake. And David told me, this isn't just about a guy who's going crazy – he's finding a way to try and justify his behaviour and prove that he's not crazy. Then, when he finally feels like maybe he is, that has to be the most terrifying moment of his life.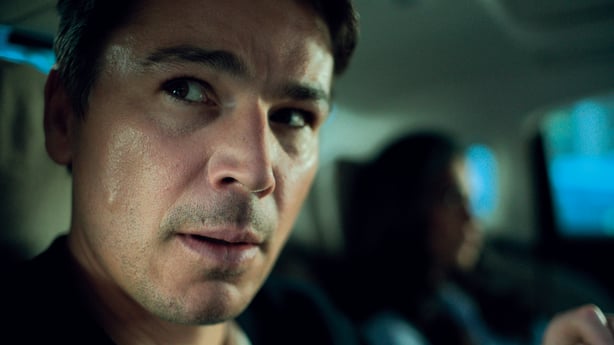 Is it emotionally gruelling to play a role like this?
It's an emotional journey – no, I hate that word! It's emotional working on these scenes, in that you're pumping yourself up, full of your prior emotional conflict. Trying to find times in my life that I felt these sort of pressures, and then amplify them almost to the point of mania. Being able to understand the context of the character and everyone around him, everything going on. It's a terrifying situation to be in, so part of it was drawn from my own life, part of it the terrific source material that I could go back to. It's written from a subjective point of view, so we have his internal monologue, essentially, which was very helpful.

There's a great twist near the end. Did you figure it out?
I'm usually pretty good at these things! And with the book, I did start to figure it out after a while. But the challenge with the script was to make sure we didn't give too much away. We didn't have other things to fall back on – historical elements, flashbacks – so had to make sure it came to one conclusion. Once you got on the train, it wasn't going to stop until that was reached.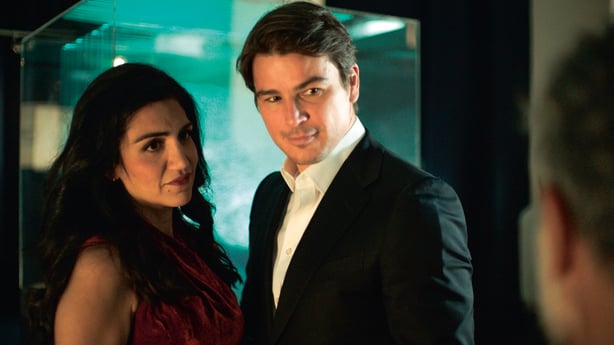 Was it nice to film in such beautiful settings – offices, lakeside mansions, etc.?
Well, I'm playing someone who's going through his own personal hell, so the experience is a little different! No, honestly, the best element was working with the other actors: Arsher (Ali, as best pal and business partner Hugo), Leila (Farzad, as wife Gabby), Grégory (Montel, as Detective Leclerc). We got along so well and formed a little unit of friendship.
We couldn't have our families with us because of lockdown in Budapest, so all four of us were there for three months without anyone. We were doing six-day weeks, but on our day off, we'd get together for a drink and food, just to decompress. Cracking jokes, keeping each other happy, because it was very intense.

Had you worked with David before?
I hadn't but we got along very well. He's such a character, a seasoned TV veteran who understands the lay of the land much more than I do. I'd done television before but a different style of production. This was fast, low-budget in a way – shooting during Covid you lose some of the budget because of restrictions and things – so we were shooting eight pages a day, but David seemed OK with that. I had to rely on him to tell me whether or not we'd got the take. Sometimes it would be just one take. I'd say, 'Really?' and David would say, 'Yeah, that's done!'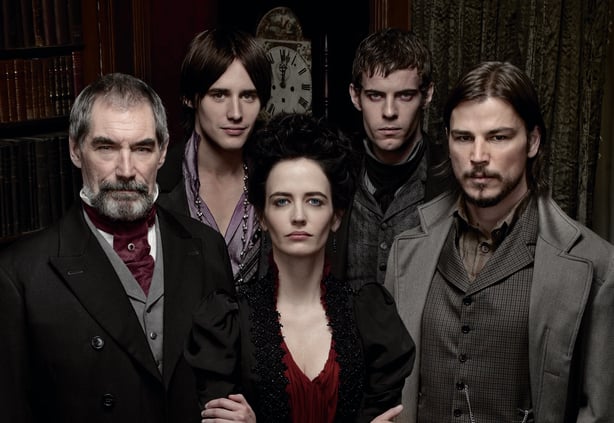 You lived in Ireland while shooting Penny Dreadful (2014-16)?
Yes, in Dublin city and Dalkey. We were shooting in Dublin and out in Wicklow at Ardmore Studios for three years. We'd film for six months at a time. The winters are bleak – we shot only in winter – and the horizontal freezing rain made everybody sick, but the on-set atmosphere was always ebullient. I had a really good time, we had a lot of fun. And that sort of weather suits the Gothic atmosphere of a show like Penny Dreadful.

And you have Irish roots?
The name Hartnett is Irish, from the Dingle peninsula area, I think. I went there with my parents back around 1999; we toured around a little. My mother's family, Horan, is also from down around the south-west. So there's a lot of Irish blood.

Your about to start filming with Christopher Nolan (on Oppenheimer). It must be exciting to work with such a brilliant director?
I'm extraordinarily excited about. I'm actually heading off to the States to start pre-production tomorrow. I can't say too much about it, because I value my life! But definitely excited to be part of it.