Single or spoken for this Valentines Day, don't wait for somebody to buy you the chocolates you struggle to finish because 70% of them are either dark, gob stoppers or contain a fluorescent sticky substance. Say no thanks to the giant stuffed bear, who sparks romance in nobody but the dog. Not this year!
This year we are emerging from a pandemic, we are ready to bestow a little self love on ourselves, in the best way possible - buying bits online!

From Insta worthy delicacies to hand painted candles to woo your dinner guest, this is a list crafted to spark joy in your own heart, and sure what's that they say? You've to love yourself first!
Then you won't be such a pain in the backside to be around, or something like that…
1. Lipstick
The search for the perfect hydrating matte lipstick is over. Lancôme has unveiled a new vibrant red and a deep burgundy in a heart-designed bullet with precious velvet packaging. L'Absolu Rouge's signature caring ingredient for lips, Grand Rose Extracts are infused with micro-spheres of skin moisturizing mainstay Hyaluronic Acid, to create dramatic impact without the drama of dry lips. This velvet encased beauty is a work of art.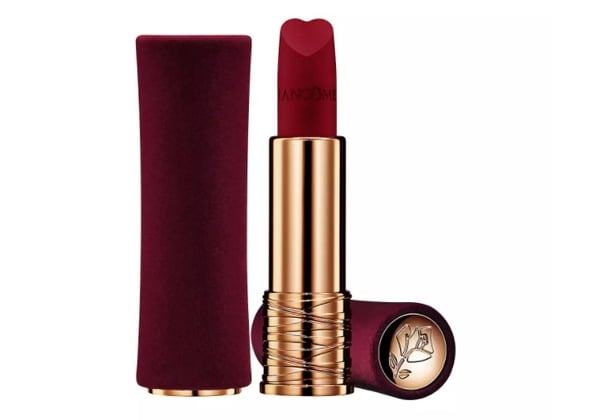 Lancôme L'Absolu Rouge Drama Matte Queen of Hearts (€34) is available at Brown Thomas Dublin, Limerick, Cork and Galway and from Arnotts.
2. Doughnuts
Krispy Kreme are ready to own Monday's coffee break with the iconic limited edition Krispy Kreme x Swizzels Love Heart range! The heart shaped doughnuts are available in mouth-watering flavours and decorated with the iconic Love Heart quotes such as: 'Dream big', 'Be Kind', 'BFF' and, of course, 'I Love You'!
Just some of the gorgeous flavours include:
Orange you Sweet – with a zesty orange and sherbet flavour kreme filling
Berry Joyful – with a strawberry and sherbet flavour kreme filling, dipped in strawberry icing
Simply the Zest – with citrus lemon and sherbet flavour kreme filling, dipped in lemon icing
Full of Heart – with a sherbet flavour kreme filling, dipped in sherbet flavour purple icing
Leave one on your bosses desk with coffee to sweeten them up! Maybe not the 'I Love You' one though…
We need your consent to load this Instagram contentWe use Instagram to manage extra content that can set cookies on your device and collect data about your activity. Please review their details and accept them to load the content.Manage Preferences
Priced at €3.15 each and on sale now until 14th February in Krispy Kreme outlets, Tesco and Circle K, or via delivery partners including Deliveroo, Uber Eats and Just Eat straight to the door, hearts and mouths of your loved ones.
3. Cryo Globes
I popped up a question box on Instagram asking what your beauty must haves are for Valentines day and a lot of replies included self care essentials and tools with a couple of mentions for the ALISO Cryo tools in particular.
The Cryo Globes from Aliso are my personal favourite, definitely a treat yourself splurge but they are the only thing for a puffy face and even cured the migraines I had for a spell post partum! Pop on YouTube for some 'how to' videos, there's a range of ways to sculpt, smooth and soothe your face and neck with them, best kept in the fridge/freezer for extra de-puffing magic!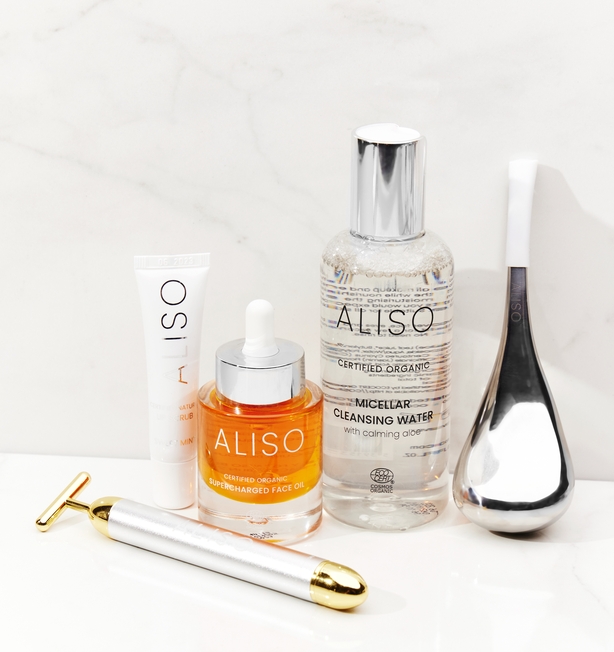 ALISO Cryo Globes are €64.95 and are available on www.alisobeauty.com, you'll also find them in AVOCA, Kilkenny Shop, Cloud10, Millies.ie and select pharmacies.
4. Perfume
If you've been holding out waiting to get a Replica fragrance, your moment has arrived! Replica fragrances capture memories that we all share and their new fragrance 'When the rain stops, Dublin, 1967' is simply stunning. Maison Margiela's latest scent is inspired by a familiar recollection - in this case the recollection of sensations associated to the instants following a rain shower on a beautiful spring day in Dublin!
I think they've nailed it, is there any nicer feeling than when clouds clear and the sun shines down on our fair city? A woody aquatic fragrance, it opens with a vibrant pink pepper essence blend with the fresh and luminous Rose petal essence. It's the perfect Spring/Summer scent.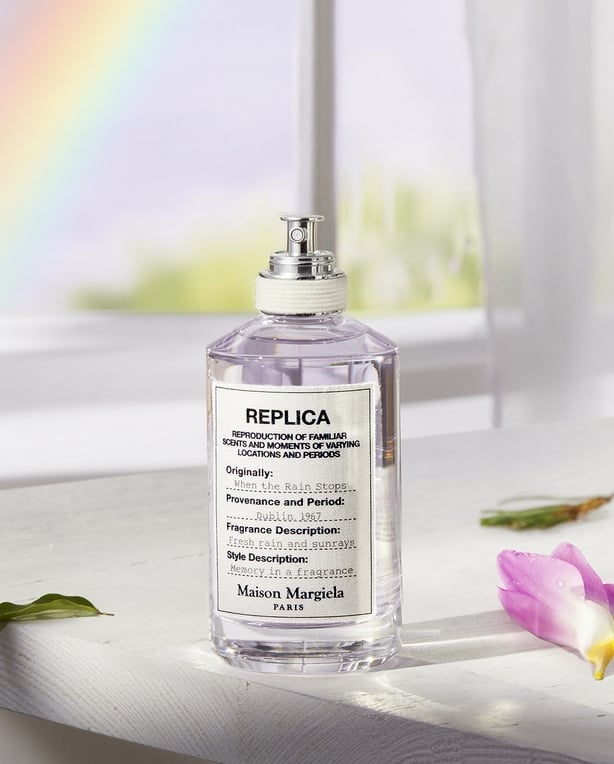 Maison Margiela 'When The Rain Stops' is now available at Brown Thomas Dublin, Limerick, Cork & Galway and from Arnotts. 100ml costs €113.00, while 30ml costs €56.00.
5. Mascara
Sculpted By Aimee is another name on lots of wish lists this Valentines as excitement builds for her brand new mascara launching this week. Team Sculpted have also put together a great value little bundle just for Valentine's Day. 'Your Desirable Kiss Lip Bundle' offers any lip duo (a handy lipstick and liner in one), a beauty balm and lip dew, and new gloss in a neutral shade that is guaranteed to add volume and shine!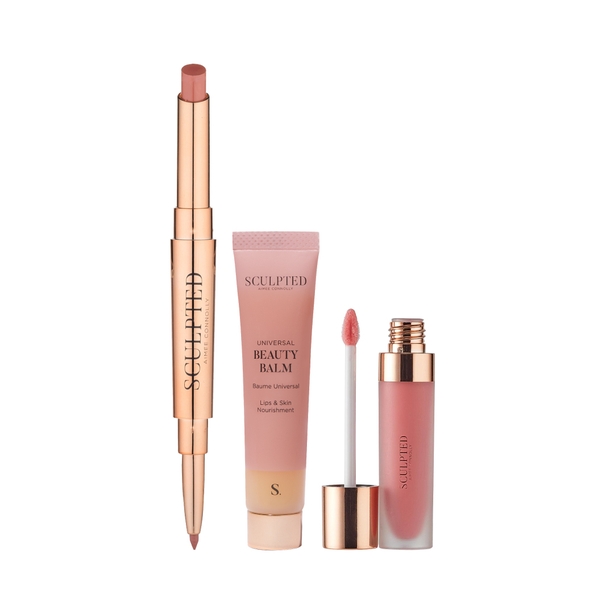 The bundle is available until Valentine's Day on www.sculptedbyaimee.com and is priced at €37.
6. Candles
If there was ever a time to put a candle between you and your dinner guest, it's Valentine's Day. I'm absolutely loving these hand painted candles from Irish business Calico. Like many other new Irish businesses, it began at home during the pandemic, with founder Joanne Reilly hand-painting the candles from her Dublin 7 residence. Joanne also takes commissions for personalized candles and special occasions!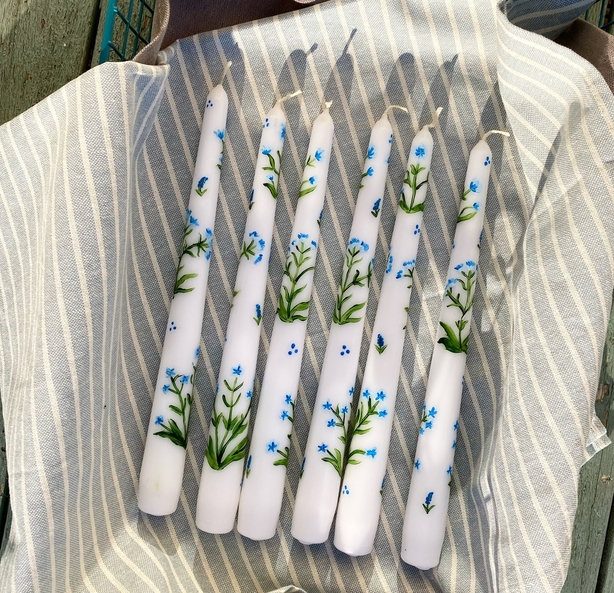 The beautiful unscented vegan candles can be purchased at www.calico.ie.
7. Skincare
For those in search of some great value soothing skincare, Irish-owned business Finca Skin Organics by rosacea sufferer Finola Fegan is for you. After years of searching for a product that could ease the discomfort of her rosacea, Finola decided to bring it back to basics and create her own, all natural, plant-based treatment.
Finca Skin Organic's core products include two serums, the first Calming Serum is specially developed for sensitive skin, including ETR rosacea, also known as Rosacea subtype 1. It is a soothing serum for dry and sensitive skin that reduces redness and inflammation, repairing the skin's barrier and holding in moisture (€33).
Calming Serum 2 is a soothing serum for acne-prone, irritated skin, that relieves facial redness, swelling, excess oil and bumps. It is the best-selling product in the range (€30), and the patent-pending formulation has been specifically developed for sensitive skin, including skin prone to subtype 2 acne rosacea. Customers who use this serum notice a difference in as little as three weeks!
We need your consent to load this Instagram contentWe use Instagram to manage extra content that can set cookies on your device and collect data about your activity. Please review their details and accept them to load the content.Manage Preferences
The full Finca Skin Organics collection is available to buy on www.fincaskinorganics.com.
8. Jewellery
If you're tired of trend-based pieces and are looking for something beautiful, understated and elegant jewelley to suit a wide range of budgets, look no further than Irish jewellery brand MoMuse. Founded by Margaret O'Rourke - with a nod to her initials, MO - creating pieces of jewellery as an empowerment and invitation to 'be your own muse".
Their fine gold jewellery collection is designed in Dublin and all hallmarked in the grounds of Dublin Castle. Inspired by travels and the night sky the Momuse collection features stars, moon, circles, bars and squares.
MoMuse embodies the ideals of modern design creating simple and understated jewellery with an emphasis on clean lines and geometric shapes, working with the finest craftspeople and using only the highest quality materials.
We need your consent to load this Instagram contentWe use Instagram to manage extra content that can set cookies on your device and collect data about your activity. Please review their details and accept them to load the content.Manage Preferences
Have a look at https://www.momuse.ie/ and get ready to fall in love.
9. Loungewear
Elegant loungewear is something I'm not quite ready to give up yet! If you're looking for something beautiful to relax in The Flamingo Loungewear Set by Lisa & Co might just be the one.
The soft and luxurious satin is super comfy and this print is just gorgeous for Spring when the days are brighter but, let's be honest, we're still frozen! This set of long sleeve pyjamas, eye mask and hair scrunchie arrive together in a beautifully presented elegant box. Ideal for spoiling yourself or someone else.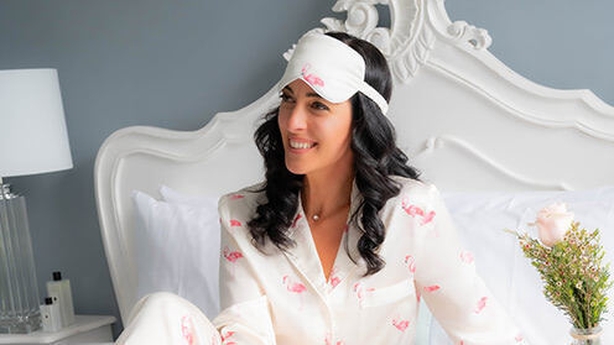 The set comes in sizes 8-22 and you can purchase it for €59.95 at https://lisaslustlist.ie.