Operation Transformation leader Katie Jones and her twin sister Sarah joined Ray D'Arcy on air on RTÉ Radio 1 to discuss motherhood, sisterhood and the challenge of the show.
At just 24-years of age, Katie Jones is the youngest leader of Operation Transformation 2022. Living in Swords, Co. Dublin, with her partner Michael and their 18-month-old son, Joshua, the retail assistant says she wants to become a healthy and energetic mum who can live life to the full.
Expecting her first baby during Covid wasn't easy for Katie; she had a difficult birth which saw her having to get a blood transfusion afterwards. Experiencing high blood pressure ever since, she says she wants to see if improvements in her health and well-being can help reduce or get her off the blood pressure medication.
Katie is exceptionally close with her twin sister Sarah who has been her biggest supporter. According to Sarah, though, watching the show back hasn't all been easy.
"Some of the stuff has been really hard to hear," she told Ray, "especially the first episode when she said that she hated herself. I found that really tough to listen to."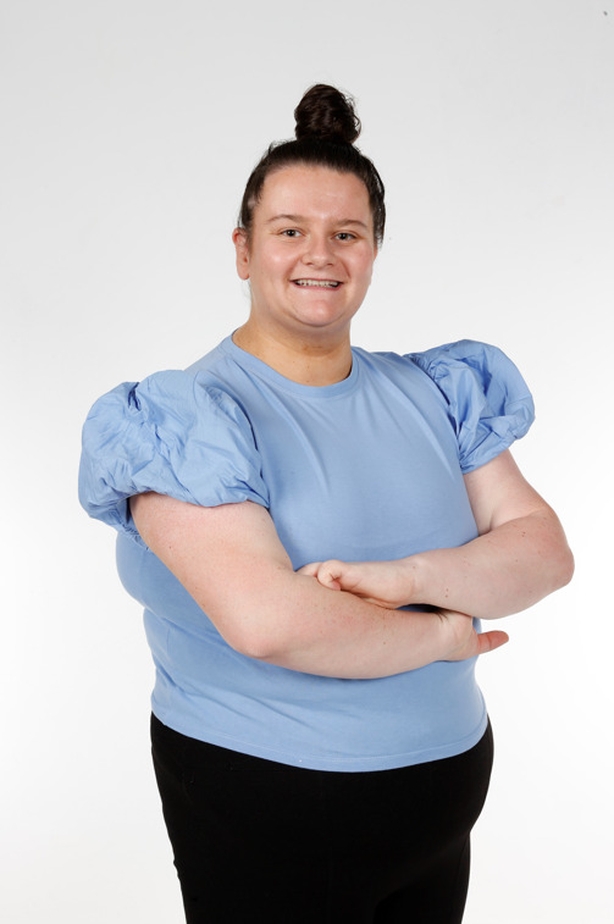 Sarah said the admission was particularly shocking as the word 'hate' is not a word that would be casually use in her family. This won't come as a surprise to OT viewers, as Katie has become a bit of a fan favourite thanks to her positive attitude and kind nature.
According to Sarah, in their sixth year of secondary school, the twins were voted as the kindest people in the year. However, it seems that Katie may have become kind to a fault.
As part of her journey, Dr. Eddie set the new mum the task of saying 'no' to people more often.
"I really struggle with saying no," she told Ray. "I've only been aware the last few weeks that I actually don't say no to anyone really, only Joshua! It is a struggle. I was saying to Eddie, like, I haven't been able to have my moment yet but I am learning to put myself first and be more assertive."
A self-professed "people pleaser", Kate says she would often say yes to everything that was asked of her but would ultimately have to cancel due to time restraints which would lead her to have negative feelings about herself.
Going forward, she plans to protect her time and her mental health more effectively.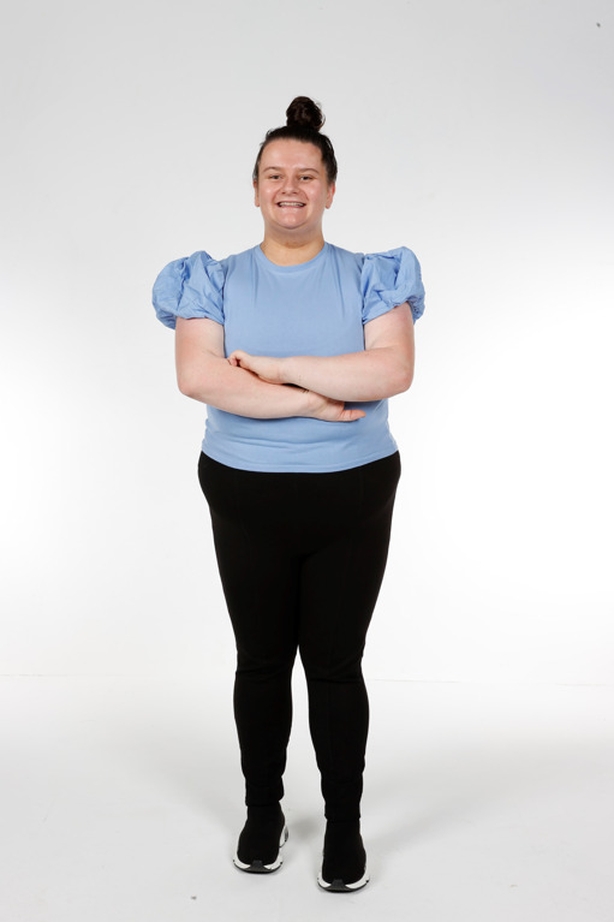 As well as reflecting on her mental wellbeing, Katie has been learning how to cook homemade dinners from scratch for her whole family - something she says she never would have done before OT.
"I joined the show to lose weight, that was my main goal, but I'm learning to not be on my phone and also learning cooking skills."
"I never would have made dinner from scratch before, so it's huge and I'm looking forward to making the dinners now which is so exciting."
"Joshua is literally loving the meals, it's crazy" she adds. "He's 20 months, so before I would be making his dinner and it would always be mash and veg, but now he's literally eating everything."
"We had chickpeas and a burger thing yesterday and he loved it! I never would have thought to make that before. The dinners have nearly been a highlight for us."
Listen to Katie and Sarah's full interview on The Ray D'Arcy Show below:
We need your consent to load this SoundCloud contentWe use SoundCloud to manage extra content that can set cookies on your device and collect data about your activity. Please review their details and accept them to load the content.Manage Preferences