For many of us, January feels like a race to the end. Rather than a positive start to a new year, between the struggle of post-Christmas bills, waiting for the next pay check and the pressure of resolutions or goals we might set for ourselves, you can end up wishing January away before it's even kicked off.
It's this time of year that we can feel our lowest, but psychotherapist and best-selling author Richard Hogan says all it takes to train your brain to be happier is five minutes every day for 21 days.
We need your consent to load this Instagram contentWe use Instagram to manage extra content that can set cookies on your device and collect data about your activity. Please review their details and accept them to load the content.Manage Preferences
As a systemically trained family psychotherapist, Hogan has put the hours into knowing this topic inside and out, having written Parenting the Screenager and being awarded a Fulbright scholarship.
He told Lottie Ryan, as she filled in for Jen on The Jennifer Zamparelli Show on RTÉ 2FM how people can flex their happiness muscles.
"I've been carrying out a lot of research around what makes us fulfilled, what gives us meaning in our lives", he told her.
"We've all been through such difficult time the last three years, so we wanted this to be something people could access for free. One of my strengths is I've been teaching and lecturing for so long that I can break down heavy concepts and make them accessible, and that's what I did with this content."
As Lottie notes, January can often feel like the bleakest month, something Hogan agrees with.
"There's loads of reasons for that", he said. "I think the way the sun hits Ireland, in particular, the lack of vitamin D. A lot of people got paid before Christmas so they've been waiting nearly six weeks for wages to come in, so there's huge financial pressure and all the things that they bought over Christmas, and maybe a little bit of excessive behaviour that went on over Christmas.
"Then you're pulling back and rolling back. All of a sudden, you're living a very frugal, not so exciting life that you weren't leading four weeks ago."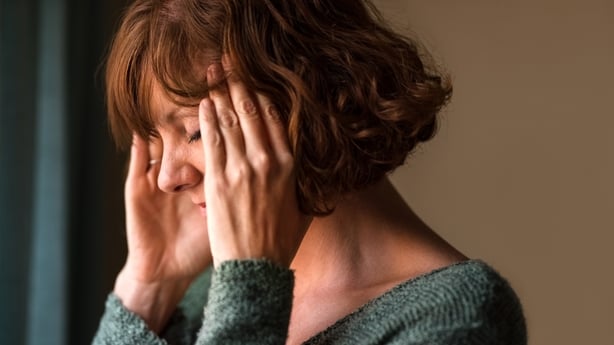 With Blue Monday smack bang in the middle, falling on January 17th this year, it can be tough to stay motivated throughout the month.
"What really makes it a difficult time is people launch out on the 1st January with loads of ideas and by the 17th, 20th they've fallen back into their old patterns of behaviour", Hogan said, adding that once that happens, people can feel "hopeless".
"Most of us know that things need to change, most of us know that things aren't going the way we want them to go and the person we're projecting into society is not who we want to project. So they feel that they want to change, but they don't know how to change."
So how does he get people to turn their thinking around in just 21 days? First, he looks at the beliefs that are holding them back, the labels that came from the family and personality traits they are possibly holding onto. From there, he helps people "unpack them and then rewrite them", because a lot of it starts with the family.
"Nothing's more complicated than the family system we come out of."
For example, he finds many women tend to think of themselves as agreeable so end up pleasing others more and saying yes to everything even if it leaves them feeling unhappy.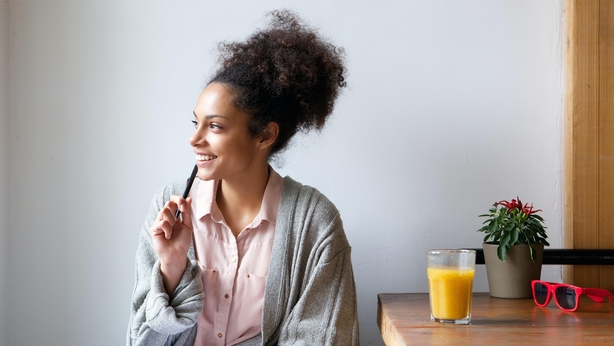 What makes 21 the magic number, anyway? According to Hogan, "three weeks would be the optimal time to see change in your life".
The three weeks are peppered with milestones and check-ins, such as a happiness survey before you start and another one on day 11 to see how your mindset has improved.
"On day 10, I ask them to reconnect ... with someone who they value, who they've lost connection with. Maybe a family member that they've fallen out with or a friend that they loved", Hogan said.
"That takes a little bit of a leap of faith. The amount of emails I've received to say they've reconnected with and old friend or a family member who I loved ... it improves everything. When you're in conflict with someone like that, it's so pervasive."
The videos might be only three minutes long, but "they're dense", Hogan said, as they move from looking at family dynamics and beliefs, to personality types and thought patterns. They're available on Hogan's Instagram account now for free, and people can follow along at any time of the year.
Even Lottie decided she'd have a go herself!
Listen back to Lottie's full chat with Richard Hogan here.