He's being pitched as the next James Bond, but for now, Henry Cavill is happy to kill monsters and be soulful in The Witcher. Donal O'Donoghue talks to him
"Do we have enough time to talk about Warhammer?" asks Henry Cavill, actor, muscle guy and fantasy nerd. Probably not Henry. We have 18 minutes, there's five journalists and the clock is ticking. The actor is obsessed with fantastical things ("my first love"), the main reason he sported flaxen tresses and wielded a massive sword for The Witcher (2019) which was, until Bridgerton came along, Netflix's most popular original series.
Now with season two streaming and season three going into production, the fantasy drama's star is trying hard not to go full metal jacket. "My love of the dark fantasy world started with Warhammer 40K and maybe someday, it may even finish there," he says cryptically (to be honest he lost me at Warhammer).
Henry Cavill is six foot two squared: anvil-jawed, muscle-bound, movie star handsome. He was (and might yet again be) Superman ("the cape is still in the closet") in DC's Man of Steel franchise. He also gets his sword out for the upcoming reboot of Highlander and is being seriously touted as the next James Bond.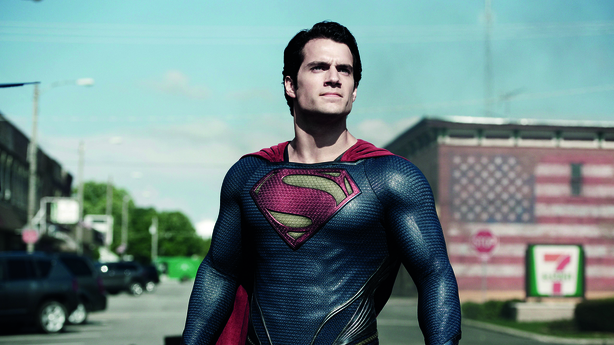 In recent years, his stock has risen as has his profile, with parts like the dashing (and dastardly) villain in Mission Impossible: Fallout and as a devilishly handsome Sherlock Holmes in the Netflix film, Enola Holmes. And then there's The Witcher, in which he plays monster slayer Geralt of Rivia, fantastical tales based on the series of novels by Andrzej Sapkowski.
"The beauty of Sapkowski's work is the nuance," says Cavill. "The depth and richness of the characters, that grey morality. It's not as simple as the hero being black and white; every character is multi-faceted, Geralt in particular."
Cavill uses the word 'vision' a lot when talking about season two of The Witcher. This is the vision of showrunner Lauren Schmidt Hissrich and how he became more involved in season two. Before production started, he sent a number of emails to Hissrich, lobbying for a more in-depth characterisation of Geralt (there was a lot of grunting and meaningful looks in season one).
"The most important thing for me was to try and put as much of the book version of Geralt into the TV show," he says. "I was campaigning constantly to make him more intellectual, to have a philosophical lean, to give him an emotionality and a soulfulness so that he and the other Witchers are three dimensional people rather than just 'roughty-toughty' guys living in the mountains."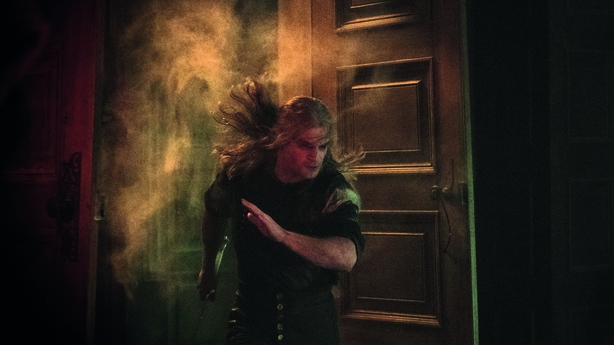 I'm not sure if emotionality is a word (it is!) but roughty-toughty should be. I also suspect most people don't watch The Witcher for its philosophy or soulfulness. This is kick-ass stuff with a different beastie rocking up to be Witchered every episode, whether it's vampire girl or tree guy or whatever.
At the centre of it all is the man from Jersey, the fourth of five brothers, who once considered a career in the Royal Marines before acting claimed him. His debut was a cameo in The Count of Monte Cristo (2002), his first meaty role was in The Tudors (2007) before he got to wear the blue pants in Man of Steel. "A warrior monk" said director Zack Synder, while Christopher McQuarrie, who was at the helm of Fallout, likens the matinee idol to "a classic movie star".
At 38, Henry Cavill is in his prime. Although his female co-star, 20-year-old Freya Allan (Princess Cirilla), might see that somewhat differently. "I was there when Henry got injured," she says of Cavill's hamstring tear on set in December 2020.
"We both had to do the same thing which was basically run along a path in the woods and jump over a log or something. So I did it and then shortly afterwards I hear on the radio that Henry has hurt himself. I suppose I had the benefit of age in that my body is less likely to get injured from running through a wood. I mean like he's not 19 is he? But no, it was awful and we really need him for the show although we did get our Christmas break earlier than expected."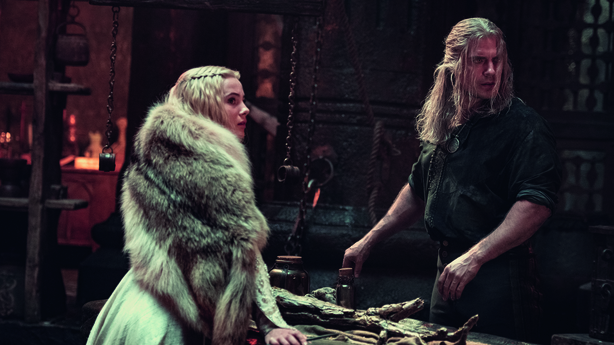 The injury to Cavil did disrupt production. "It was a very bad tear, and I was very lucky that it wasn't a complete detachment of the hamstring," he says. "The camera was on me but it didn't look dramatic. I wasn't tackled by a monster who did terrible things to my leg. I just slowed down. After that, I was limited in the action sequence that I could do. With a torn hamstring, you have to be incredibly careful about recovery as they re-tear very easily. I was under doctor's orders to be on my feet no longer than five hours every day. Of course, I broke those orders for the show, to keep things going as much as I could, but if I pushed it too hard you wouldn't see me doing any more stunts ever."
Of course, The Witcher is more than just scary monsters and super stunts. In season two's opening episode, we get the line: "The world is acting on its own strange accord these days", suggesting that the writing team were watching the news. "All fantasy draws parallels with the real world and there are various ways that history repeats itself," says Cavill.
"I look at the personal when it comes to those parallels with the real world and see how these characters cope with real life situations, whether that is love or death or war or whatever. I drew from fantasy as a child and learned from those characters in the same way I'd drawn from my brothers or my parents. So yes, there are parallels with the real world but what the show says about the world today I wouldn't even start to go there."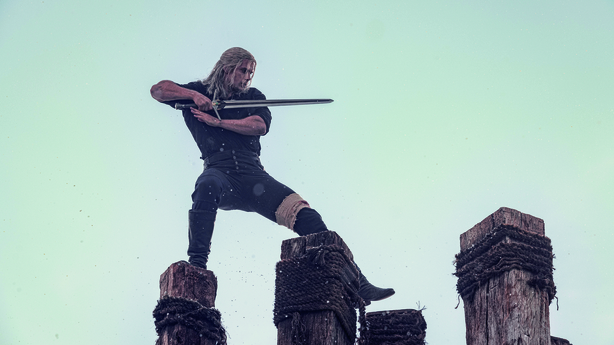 Among a number of new cast members (Simon Callow, Kevin Doyle), the most significant is Kim Bodnia (The Bridge) as Vesemir, father figure and mentor to Geralt. "Kim and I really wanted t bring the soulfulness of these characters to life," says Cavill.
"We wanted to make them more than just tough guys living in the mountains. These are emotional people. They shed tears, they have strong emotions, a select and diminishing brotherhood of witchers who once they are gone, they are gone. So we both worked hard on getting as much emotion as possible between our characters. It was a joy working with him and he loves the idea of connecting with nature and so that was perfect for a witcher."
Cavill is in regular online contact with Witcher fans. "I think it is really important to get a read on what people feel and think," he says. "I am the custodian of Geralt at the moment. Just the custodian, that's it. And I have a responsibility to this character. So I want to make sure that I have all the information I can possibly get from the people who love this character as well."
"So I spend a lot of time on Reddit and other forums and I love hearing everyone's opinion. I'm a huge fan of the books and I really want to bring that character from the books to the TV show as much as I possibly can. To stay blinkered and not be in touch with the fans is a risky game to play."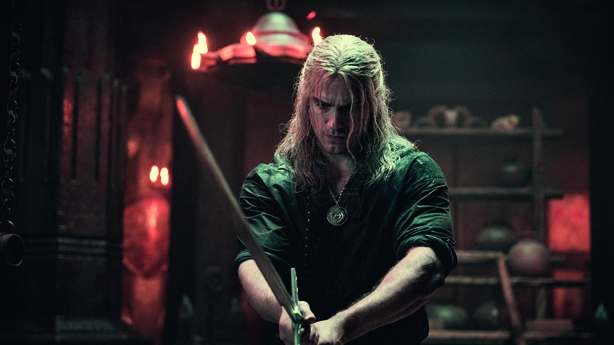 Season three of The Witcher goes into production this month and Cavill is busier than ever, with upcoming films including that reboot of Highlander, Matthew Vaughan's hi-octane spy drama, Argylle and the new Enola Holmes film (not to mention that Bond business).
"I think that The Witcher has definitely helped me," he says of his rising profile. "It's something that I've poured my heart and soul into and continue to do. It has done well, as has Enola Holmes, especially during a pandemic with everyone locked into their homes and with theatres closed."
"So yes, as a commodity my value has increased during the pandemic. But who knows, maybe my appeal is simply until people get bored of me. We shall see."