Robert Sheehan, star of Love/Hate and The Umbrella Academy, has just published his first book, which is as elusive as the man himself. Donal O'Donoghue meets him.
In case you're wondering what it's like inside Robert Sheehan's head, the cover of the actor's debut book, Disappearing Act, has a stab at showing us. We get the author's face, rising out of twin peaks, bunches of grapes dangling earring-like from his ears and the top of his head exploding with imagery: a giant moth, a red rose, two horns of fire.
Underneath, there's a quote from Patrick McCabe, describing the collection of 16 short stories as "a whacked-out kaleidoscopic miasma of delightful abandon and fun." I'm not sure what that means but you know that the charismatic star of such TV hits as Love/Hate, Misfits and The Umbrella Academy, is never likely to be bland or beige on screen, stage or page.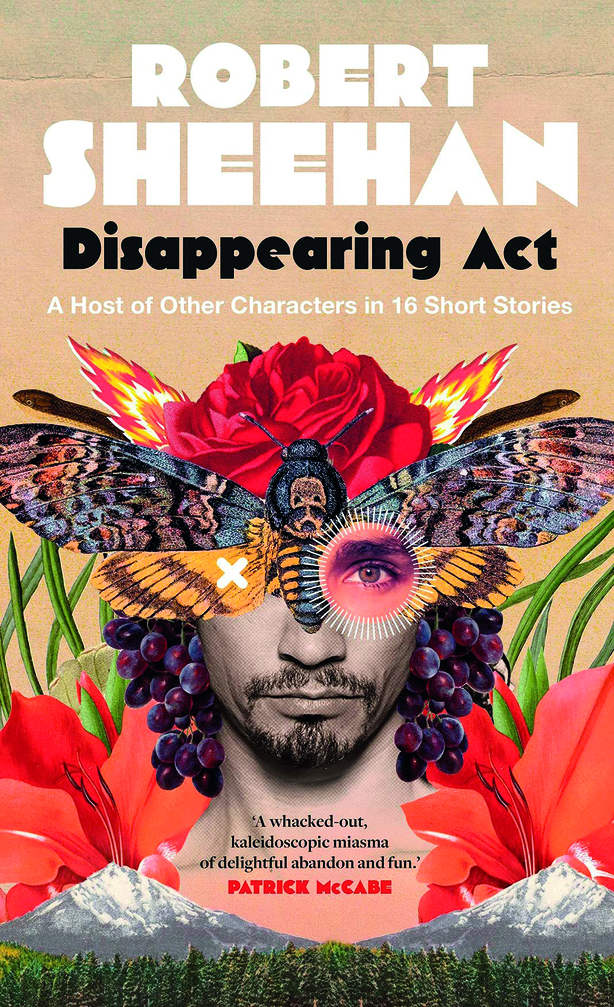 In person, Sheehan is also invigorating company, with an infectious enthusiasm for most everything (the joy of meditation, the redundancy of memory, the writing of Kurt Vonnegut). "We are all emotional sponges" he says.
"We pick up empathy, anger, calmness from each other. For instance, I was at the airport yesterday and the system was down. At the customer service desk, there was one really nice guy but then this other man came along and he was carrying 500 arguments in his belly. He was really trying to rope me into a conflict, pushing the buttons. But I didn't grab the ball so there was nothing he could do."
Once upon a time, Dennis Quaid, Sheehan's co-star on Fortitude, told me of this young Irish actor (now 33) with an alchemical acting ability. Down the years, the Portlaoise-born actor, who quit college to run away with the acting circus, has shown his range: from Nathan in Misfits to Richard III in Trevor Nunn's War of the Roses or Klaus in The Umbrella Academy.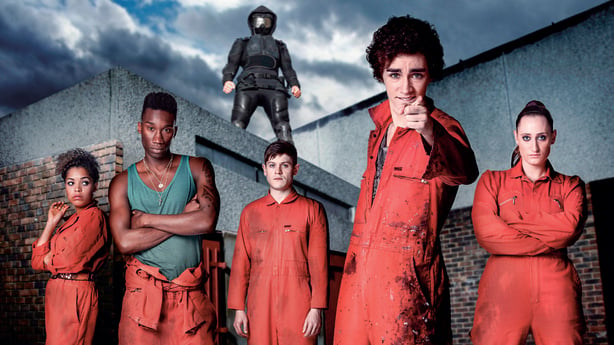 He's back on stage next February as Clov in Endgame at the Gate, nervous about playing Beckett but not as much as he was peddling Disappearing Act. "With acting, you have an armour don't you? But it's a different beast entirely when you're just Robert out there talking about yourself."
Robert Sheehan grew up in Portlaoise, one of four children of Joe and Maria Sheehan. Disappearing Act, which comes with a warning (Contains Adult Material) is dedicated to his father, who instilled his son with a love of literature and the arts. Both parents were supportive of Robert, who used to play the tin whistle and bodhrán in his days performing at the Fleadh Cheoils. "I don't really play any more," he says (although he was 'hammering' a bodhrán recently for his music-mad landlord).
The writing is relatively recent. "It really started to evolve after Klaus and The Umbrella Academy," he says and Disappearing Act was channelled into being during the recent lockdowns.
"I lived alone but was never lonely," he says. "I worked on the book and didn't read or watch the news. One day, I was writing in my bedroom, which faces out onto the street, and suddenly a huge protest went past. It was surprising because I'm not on a main road or anything in that part of North London. So there was one thousand or so people, all socially distanced, shouting 'F*** the police' and I was thinking 'What the f is going on?'. It had to do with George Floyd and police brutality. But I had no idea, having not looked at the news or social media for a long time. I find the reality that is in front of you and just behind you to be enough."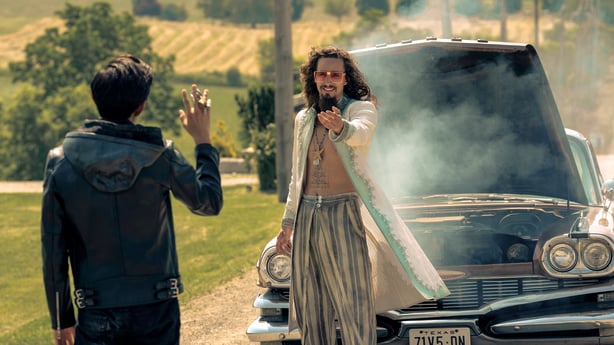 Filming the third season of The Umbrella Academy wrapped last August. "It's a mad thing to work on," says Sheehan. "It's like the televisual equivalent of working for a gigantic department store, a million different villages all thrown together to create a city called The Umbrella Academy. And it's quite a strange experience. Unpleasant sometimes, but also joyous. Like we were in a quarry one morning, the set like something out of a Beckett play and you're thinking 'This is a really weird day at the office', but it's also political and that brings out a petulance in me, so I have to be careful kicking against the pricks."
So what does Robert think his debut book says about himself? A nervous guffaw. "I hope it shows someone who was eager to write something contentious, something provocative," he says. Has he always been provocative or contrarian, as he might put it? "I think so. I've tried my best anyway." Like that time he got involved with one of those organised teenage fights on the green near his family home and his father, a Garda, arrived in a squad car to investigate. He laughs again. "Joe pulls up in the police cruiser and roars 'ROBERT!' and I just legged it."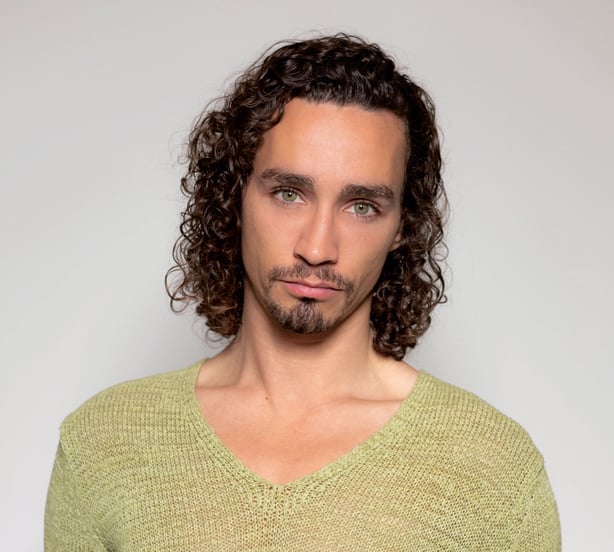 Inside Robert Sheehan's head, the cogs and gears endlessly click and clack. Every day he takes notes, the bones of another collection of short stories coming together (he's also working on another book about which his lips are sealed).
But right now, Beckett and Clov are the game. "He appeals for a million reasons," he says of the Nobel Laureate. "His world-view is so profoundly odd and he is incredibly ruthless with his characters, but out of his bizarre world-view comes stuff that is contrarian in the best possible way. And if you're playing it right it should be both ghastly and funny."
No better man then.
Disappearing Act by Robert Sheehan is published by Gill Books