The outspoken architect is back with a new renovation show, My Bungalow Bliss. Hugh Wallace chats to Janice Butler about his latest TV project and why his own house renovation is taking so long.
Architect and TV personality Hugh Wallace is never short of, well, personality. "I'm fabulous, I've just finished filming Homo of the Year," he proclaims down the phone, laughing when I ask how he is.
He goes on to clarify that of course, he means Home of the Year, which will be back with a new season and a new judge replacing Suzie Adam (top secret) early next year. "I just love that show, it was so emotional. I can't wait for people to see it," he adds.
But today, we're chatting about his latest TV project, My Bungalow Bliss, a new four part series on RTÉ One. In the show, four innovative architects are paired with four first time bungalow owners, who are desperately seeking a solution to their dark, damp and dated homes.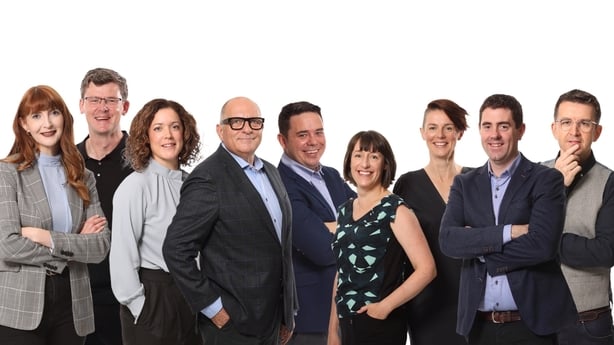 Under the watchful eye of presenter Hugh, the architectural practices redesign these humble bungalows and re-imagine them into beautiful bespoke homes, fit for the way we want to live today. The series will showcase not only the transformative effect good architecture can have on our lives but also on the landscape.
As a seasoned architect himself, with a long portfolio with his successful company Douglas Wallace, was he impressed with the renovations? "They're all completely different. You've four owners and four fabulous architects and they bring their own unique twist to each of these homes.
"As the presenter, I had to step back, but I would have loved to get my hands on one of them! I think the bungalow can be transformed into such an amazing home," he says. The bungalow; a popular but often derided housing solution, that quickly became a quintessential Irish phenomenon.
They first appeared on the landscape in the 1970s as a series of easy to follow design catalogues flooded the country and became the peoples' housing template, allowing families to build their own homes for the first time. The simple structures became an integral part of Ireland's architectural DNA and are now dotted everywhere in the countryside. While many have fallen out of love with the humble bungalow, for some, they are an opportunity to create a beautiful home.
"It's our last indigenous architectural structure and it has hugely influenced the Irish landscape," says Hugh. "They were maligned in the '90s for the wrong reasons. They were a crying necessity when they were first designed in the '70s; you have to remember most houses in the country didn't have an indoor toilet and the bungalow changed people's lives in rural Ireland."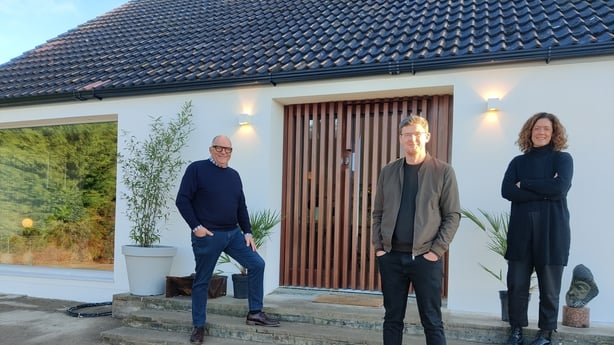 He remarks that since the start of the pandemic, a large number of people have been leaving Dublin and relocating to more rural areas, where they are taking on projects like this since the option to work remotely has become a reality. "It's now sustainable to live in the countryside. The way we'll work in the future, I believe, is that we'll be able to live in our home in the countryside and go to the bigger cities now and again to a hub to work from."
He's passionate but also frustrated about the housing crisis. He believes there are many factors that have brought the country to this point. "All of this is a mathematical equation. The housing crisis has been known about since 2000 – family sizes are greatly reduced, the population keeps growing, we're building the wrong kind of houses in the wrong locations, the planning laws don't work and there's a complete inability to understand the scale of the problem. I'm exasperated by it all."
Earlier this year, he and his partner of 34 years, Martin, were due to start work on renovating what will their fifth home. As with most housing projects, there have been delays and they are still at the early stages of the process. "We haven't even started it!" he shrieks. "It took me six months to get the electrical wires off the building; our house was like a sub-station for the whole street.
"We're renting the house beside the house we've bought so that's been great as we've been able to really get to know the area and we love it. We're hoping to start the actual build in February." He admits that while he's very decisive when it comes to clients' builds, he finds it difficult to make decisions about his own home.
"It's very hard. We've had about 20 iterations of the home now. To a certain extent, we're very lucky because we do live next door, so we can go in at various times of the day to see what the sunlight is like." His top piece of advice for people taking on a home renovation project? "If people are willing to listen and take advice from experts and just go with it, the results are extraordinary. When you see My Bungalow Bliss, you'll see that."