RTÉ Today's Men's Fashion Expert Rob Kenny is back with his annual ultimate Christmas gift guide for men.
We all know how hard certain men in our lives are to buy for but, thankfully, Rob has done all of the hard work for you. Whether you're on a budget or in the mood to splurge, you're bound to find the perfect gifts below for the important men in your life.
A trip to Winteryard
Winteryard, a new indoor and outdoor Christmas experience, has launched at Eatyard at The Bernard Shaw in Glasnevin and also at Pot Duggans in Ennistymon, Co. Clare. Both are open until January 30th and have been decked out full of festive cheer inside and out, plus there will be Christmas movies, quiz and bingo nights, live music, DJs and more. Booking is advised for both options.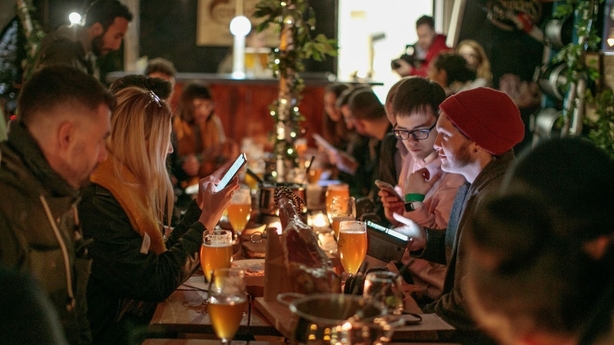 Apple AirTag
For the man that loses everything, help him find it all again! The Apple AirTag is a simple method to keep track of your belongings. If one goes on your keys, and another in your backpack. They're both now on your radar in the 'Find My' app. €35 with free engraving available.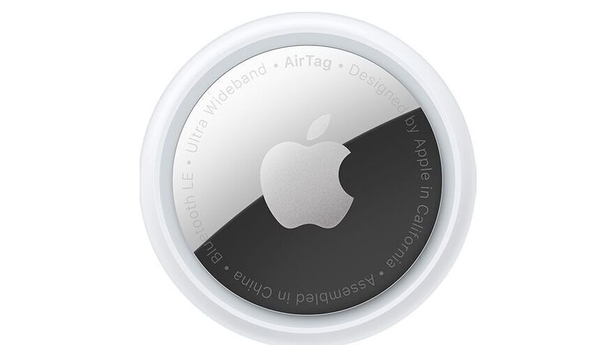 Garmin Approach G12 GPS Rangefinder
The perfect gift for every golf-crazed man this Christmas. This super smart watch is the rangefinder for your pocket. It auto-chooses one of 42,000 worldwide golf courses on arrival, so your golfer is automatically ready to go. While playing he can track the distance of his drives and much more with this golf must-have tech gadget. Get it from Halpenny Golf for €154.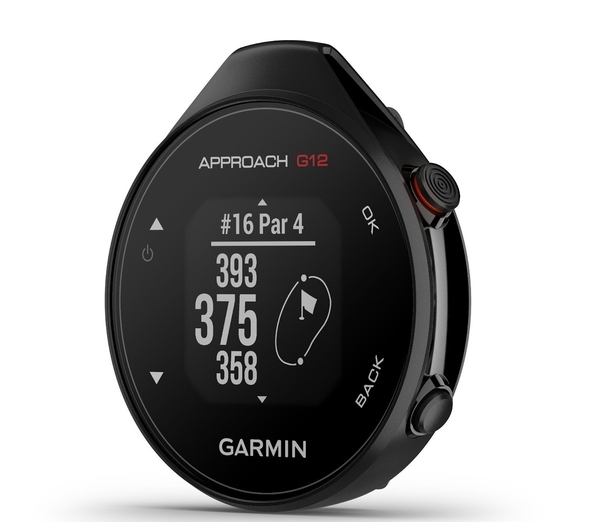 The go-to tapered trouser
Made from sustainably sourced materials, these go-to trousers from COS cost €69 and are cut for a regular fit with a tapered leg that creates a clean silhouette. and trust me they have been designed to be worn on repeat. They are such a handy go-to pair of trousers that look cool but are also super comfy for your less fashion-forward days.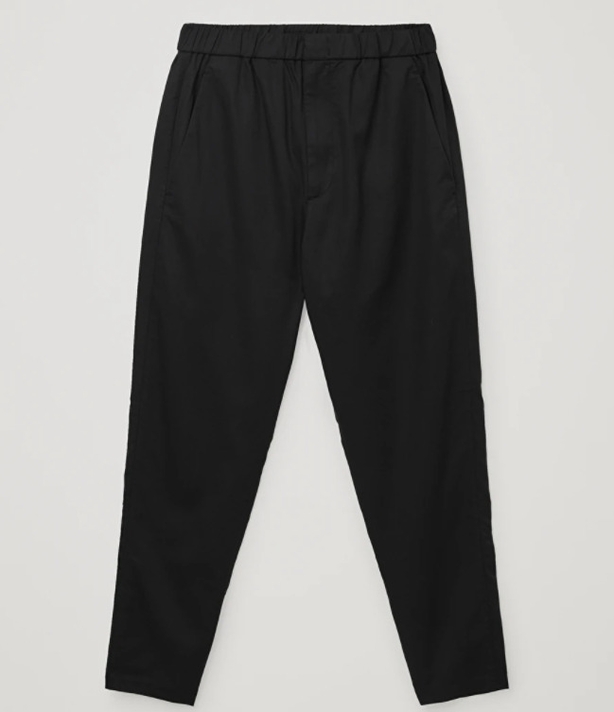 A personalised Christmas print
We all have a special place we call home, and nothing gives us a better feeling than when we're heading home for Christmas! Two creative Irish sisters have set up beautiful, personalised prints company nettleandivy.com where their 'Driving Home to...' option has become a customer favourite. All prints €24 and arrive gift-wrapped.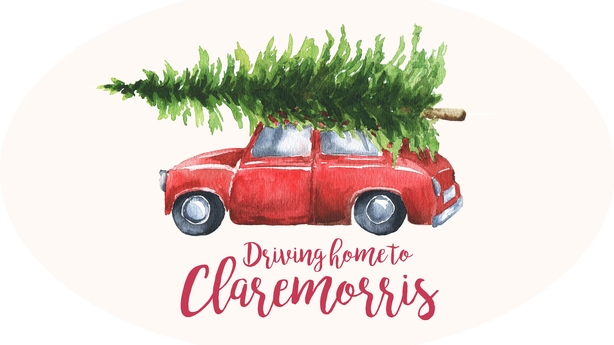 Mophie Universal Wireless Charging Mat
This wireless hub is soon to be his new favourite desk accessory. The universal wireless charging mat wirelessly charges up to four devices at once! Plus has an additional USB device. Cable clutter will be a thing of the past. The 4-in-1 wireless charging mat's sleek design and intuitive markings make charging multiple devices smooth and easy. Available from Irish family business. Pair mobile for €160.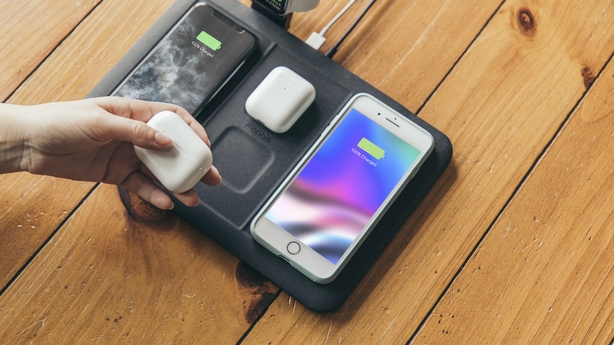 For the gentleman in you life
Irish luxury Brand, Magee, has been suiting and booting the gentlemen of Ireland since 1866. Specialising in luxury menswear, personal tailoring and luxury Donegal tweed, the coats they have on offer will make any man swoon. Each piece has been designed and made with longevity and style in mind. Try these gorgeous gloves for €85.00.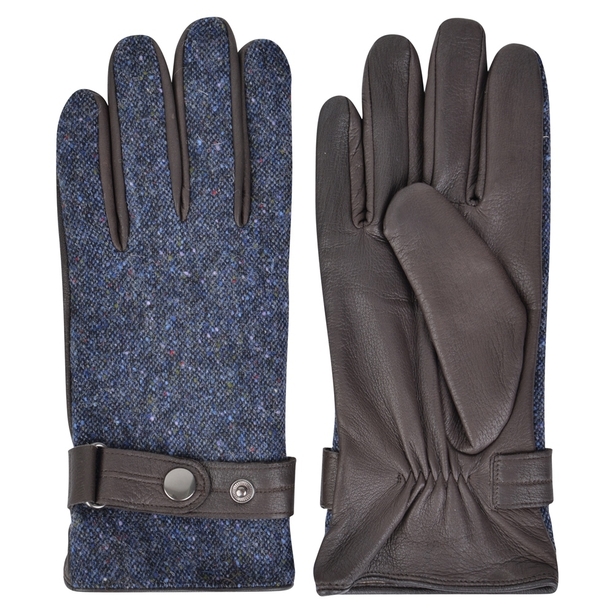 Muff Liquor Company Gin
Muff Irish potato gin is a multi-award winning Irish gin. It's named after the town of Muff on the Inishowen peninsula in County Donegal and is made from four different types of potatoes. Some of the botanicals used include mandarin, rosemary, lemon, elderflower with a little champagne extract for a distinctive taste. RRP €39.95.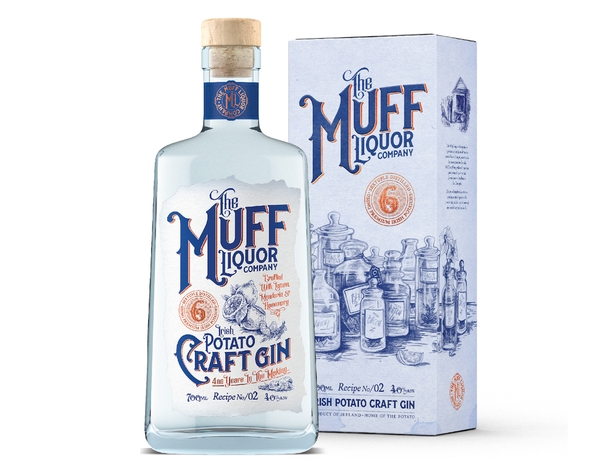 Mother Reusable bottle
Choose a conscious gift this season by selecting an artist-designed reusable thermal bottle from Irish start-up Mother Reusables. These guys are passionate about making stylish thermal bottles and coffee cups without hurting the planet. Birkenstock Bottle €35.00.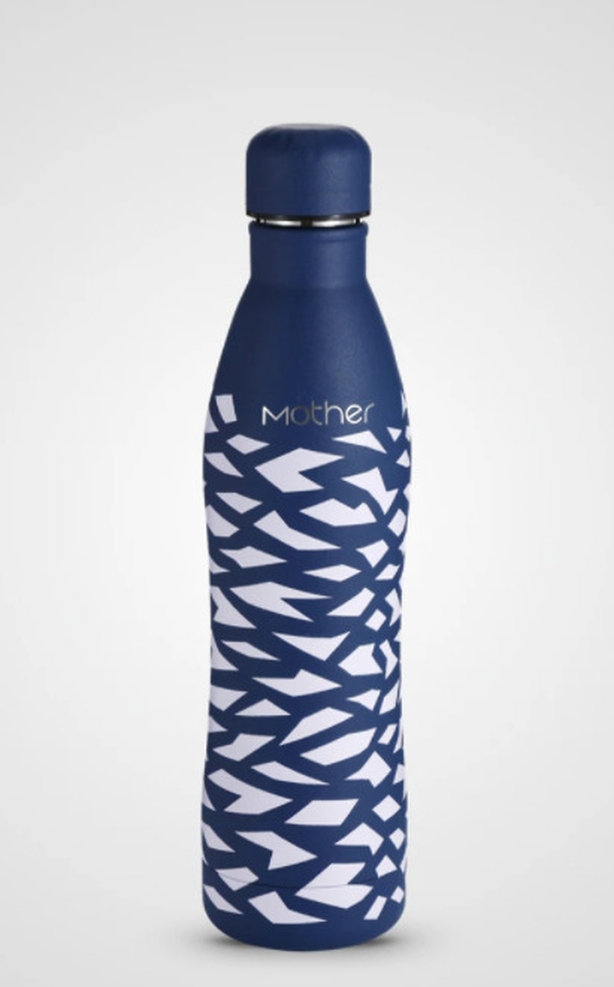 Personalised chopping board
For the Gordon Ramsey wannabe's, Pebble Design is a young Production and Design House based in Glasnevin specialising in bespoke wood crafts and creations. This Christmas they are producing oak chopping and serving boards, custom engraved with your personal message or name. How gorgeous! Boards start at €55 and have a variety of engraving options. Drop them a DM on Instagram to start your custom creation.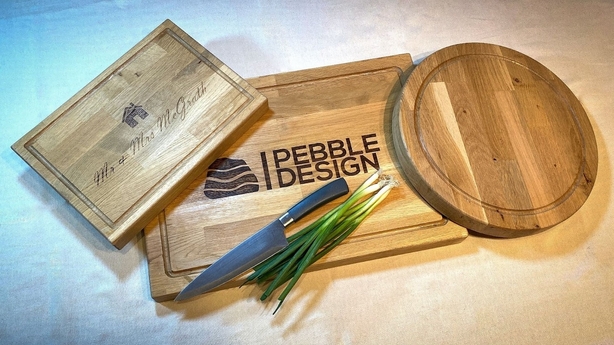 A unique experience
The founder of The Handmade Soap Company, Donagh Quigley, has always had a huge interest and natural talent for using mother nature's own ingredients to develop beautiful, natural products. Donagh has now made the decision to take his life's learnings and share them with us! Launching his completely unique workshops. Donagh will teach you how to create 100% natural, vegan, cruelty-free and sustainable beauty and wellness products.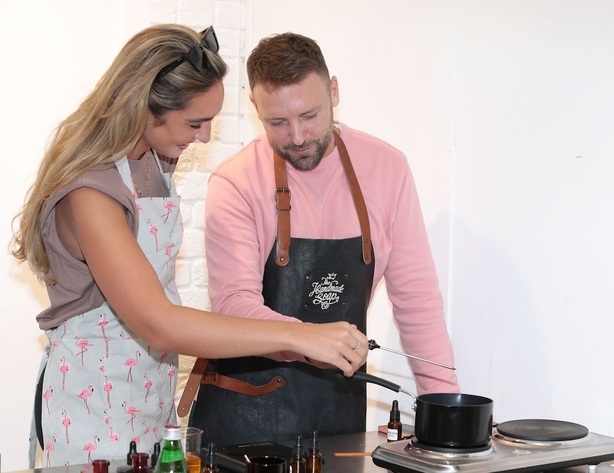 The best Winter puffer coat
Axel Arigato, the now super cool Swedish brand, was founded in 2014. The puffer jacket has had a resurgence in popularity in the last few years with the designer offering some very sleek (and I personally guarantee very warm), stylish options. The puffer jacket trend is going nowhere fast and Axel Arigato has a huge selection online. He may not even understand how cool he is wearing this. Prices start from €400.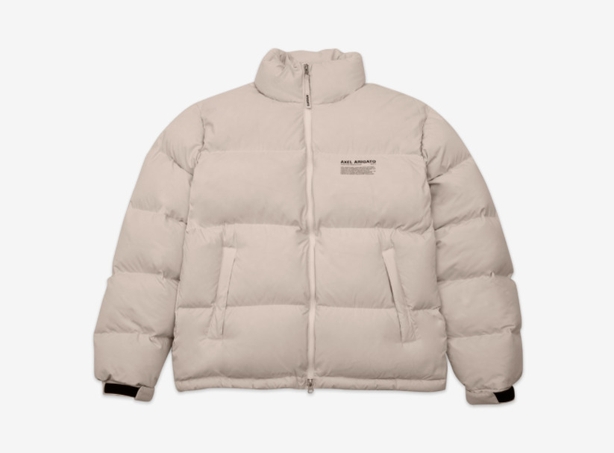 Rains Laptop Portfolio
Get your man work meeting-ready with a sleek, minimal and gorgeous Laptop Portfolio from Danish brand Rains. Available in a range of sizes, all are 100% waterproof and have a very distinct Danish design. Starting from €42.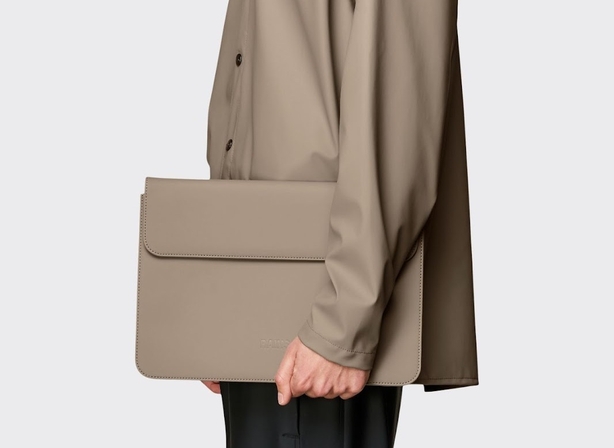 A Kyle Cheldon Barnett print
Kyle Cheldon Barnett has been creating minimal art in his Dublin studio for the past 10 years. His framed pieces make for very memorable gifts that suit any home. He's also happy to take commissions where he can reproduce a photograph into a unique line drawing. His drawings of pets prove to be the most popular; one happy customer being James Kavanagh's Sphynx cat Princess Diana.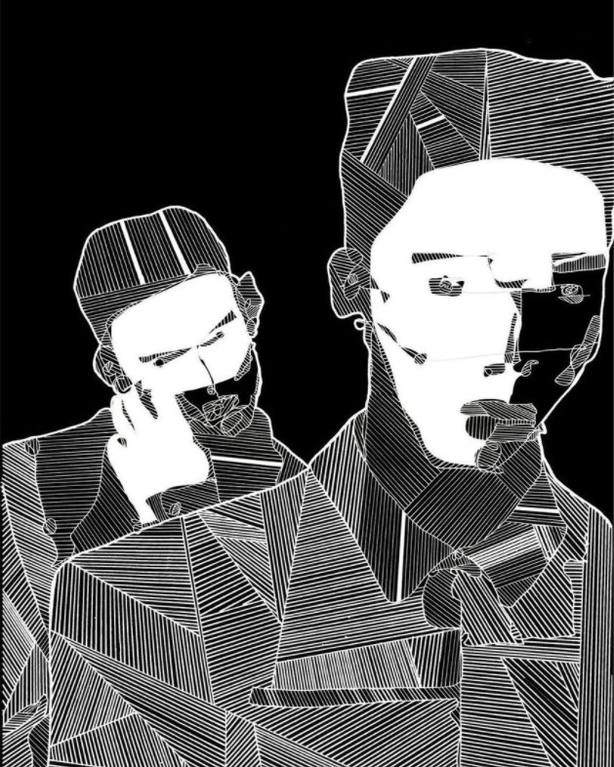 For the gym-goer on the run
Limerick based business 'BlendnGo' offer portable blenders that are a lifesaver for the health conscious eater or gym goer on the move. We all know protein shakes can go a bit stale after we make them in the morning and have them in our gym bags all day. If your beau keeps his protein at home and in the office, these super handy portable blenders have 20 uses per charge and will be his new best friend for keeping things fresh. €49.95 (was €64.95).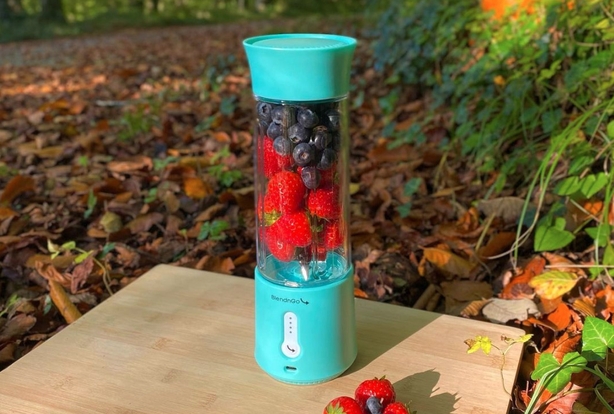 His new signature scent
Smell is one of the most powerful senses and we all know how intoxicating a phenomenal cologne can be! And how much more attractive a man can be when he smells amazing. Below are three of my own personal favourites, and believe me a lot of trial and error has gone into this search.
L'Envol de Cartier Eau de Parfum
L'Envol de Cartier is a unique men's fragrance launched during the summer of 2016. Inspired by mead and ambrosia, it is a unique men's fragrance, and a real treat to the senses. This masculine cologne is both soft and sweet and will keep him smelling amazing all year long. 50 ml RRP €82.69.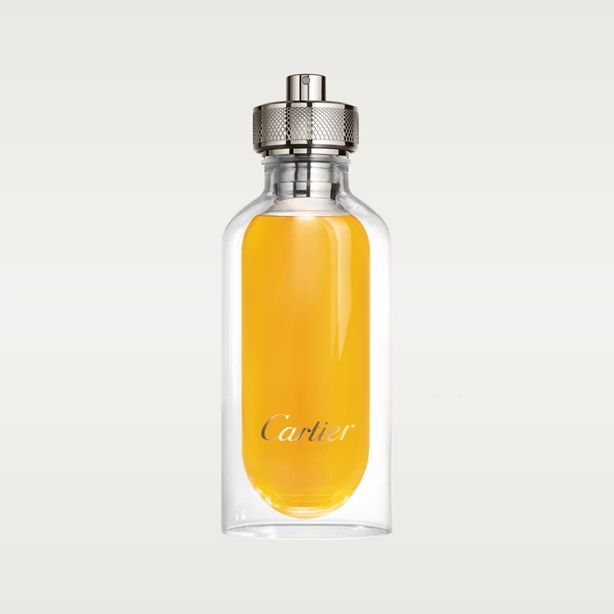 Le Labo - Santal 33
Le Labo's Manifesto states that "the future of luxury lies in craftsmanship" and their most iconic cult classic scent, Santal 33 Eau de Parfum, is a testament to the craft of the New York brand. This cologne combines the classic warm depths of leather and musk. With a subtle spice that lingers beautifully on the skin. RRP €70.45.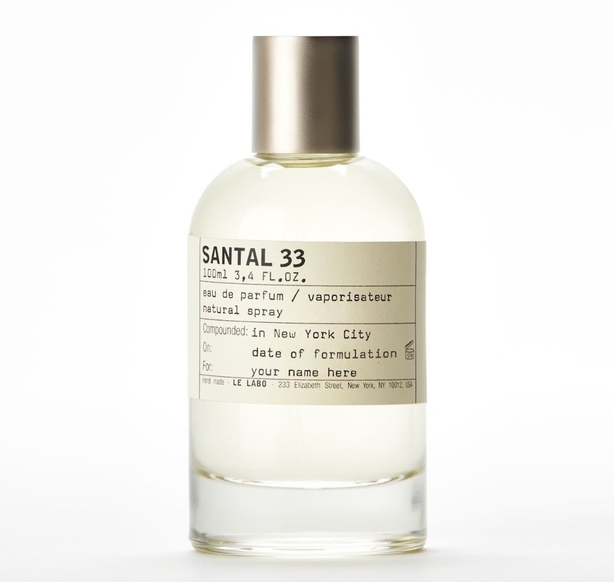 Prada Luna Rossa Ocean
Anything Jake Gyllenhaal is an ambassador for, I am sold. Thankfully, the ambassador matches the scent when it comes to the latest Prada fragrance because this is gorgeous. Fusing naturally inspired, fresh and aquatic scents, this is the fragrance of the modern adventurer this season. 100ml RRP €70.45.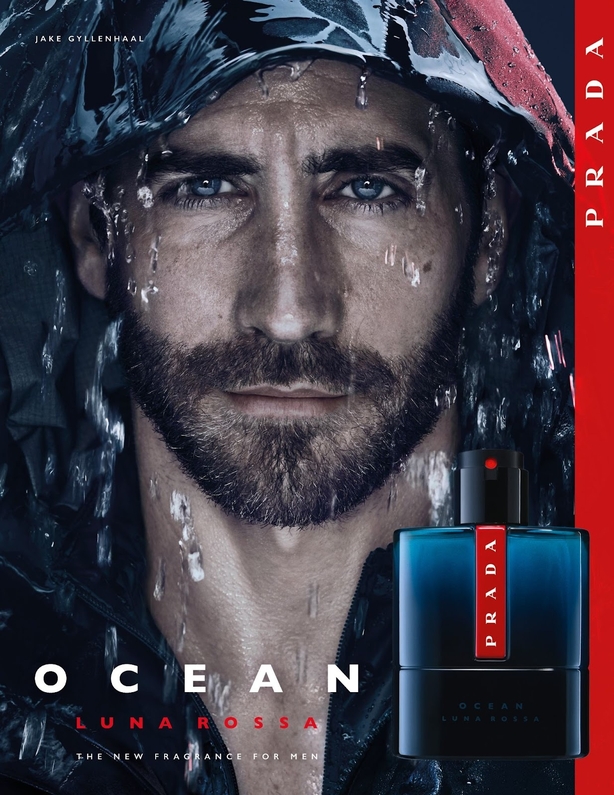 The gift of a memorable meal out together
The way to a man's heart is through his stomach, so why not give him a voucher for a meal for two at a fantastic Dublin restaurant? One of my personal favourites is Canal Bank Café. Casual yet sophisticated, Canal Bank is one of Dublin's most loved establishments, super famous for their chicken wings and amazing atmosphere. Be a little more fancy and try Variety Jones - a holistic, artisan dining experience in Dublin 8, you'll feel a little bit spoiled in here and a memorable night together is guaranteed.
We need your consent to load this Instagram contentWe use Instagram to manage extra content that can set cookies on your device and collect data about your activity. Please review their details and accept them to load the content.Manage Preferences
Zalando
Zalando has quickly become one of my top go-to sites for online shopping. With an amazing brand selection, a focus on sustainable fashion, quick delivery times and reliable service, you'll soon love Zalando too. Plus they're based in Germany, so there are no UK added charges! Why not try this classic, sharp white shirt from Tiger of Sweden? A white shirt such as this should be a staple in every man's wardrobe. This one costs €89.95 (was €129).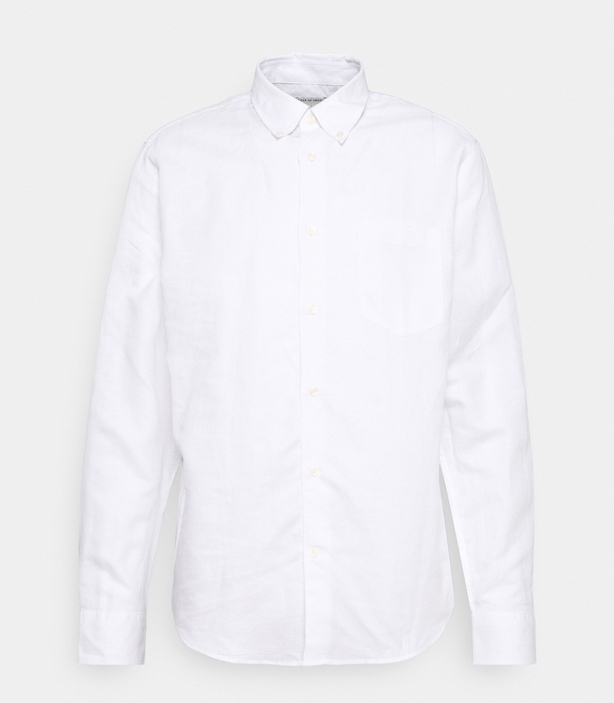 Very Berry
Upgrade this year's selection box with a selection of Irish strawberries, hand dipped in luxury Belgian chocolate from Irish start-up Very Berry. Founded throughout lockdown, Very Berry offers an amazing selection of artisan berry creations topped with everything from Vegan chocolate to kinder Bueno or Reece's pieces. I can confidently say they're the best chocolate strawberries you'll ever taste! Starting from €22.00.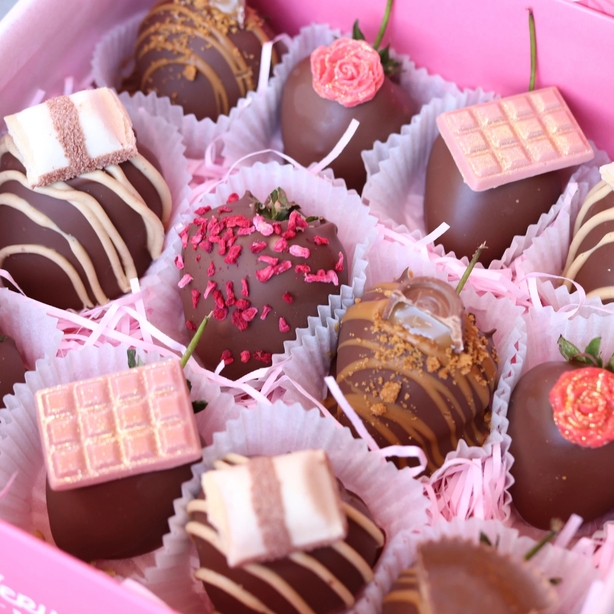 4th Arq
The uni-sex clothing range created by Rosie Connelly offers some of the best quality leisurewear available in Ireland. Sustainably led and designed for comfort, the 4th Arq range will elevate the casual style of the tracksuit loving man in your life. Taylor Hoodie €80.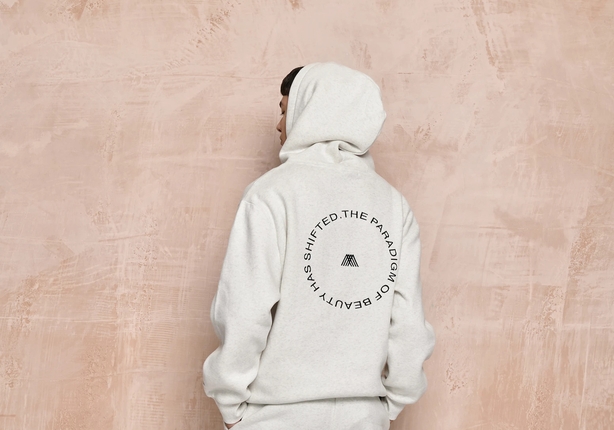 Swim Club Snug
Swimmers that are brave enough to maintain their sea swims throughout the winter months need an extra layer of warmth. Swim Club launched in 2020 and has been keeping the sea lovers of Ireland cosy ever since. Keep him warm this year post-Christmas day swim with a Swim Club Snug for €90.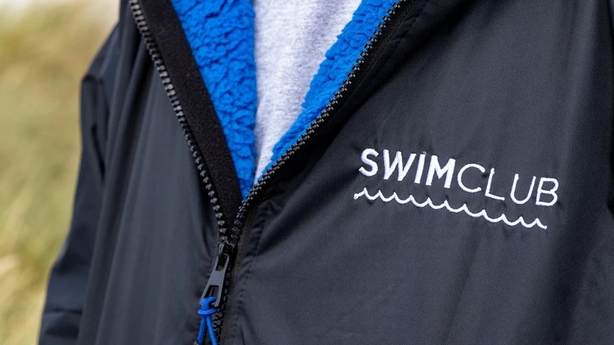 The Paul Mescal chain
From Normal People to a TikTok trend, the world is now obsessed with men wearing thin chains. Sparked by the hotness of our own Paul Mescal. This one from ASOS is the perfect length and width. €25.54.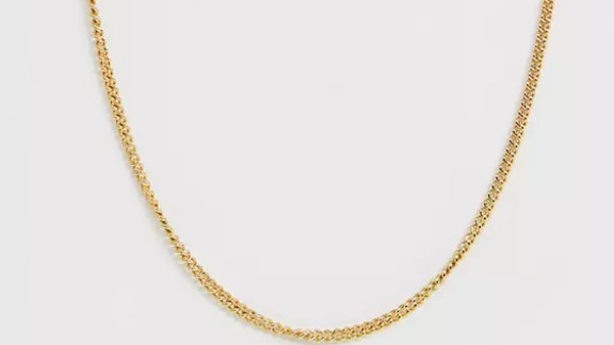 Aer Lingus voucher
With international travel back and lots of travel to catchup on, who wouldn't love a flight voucher? Try Aer Lingus and you can choose from a range of themes to personalise your voucher for Christmas. You can also add a personal message and email the voucher to your lucky recipient.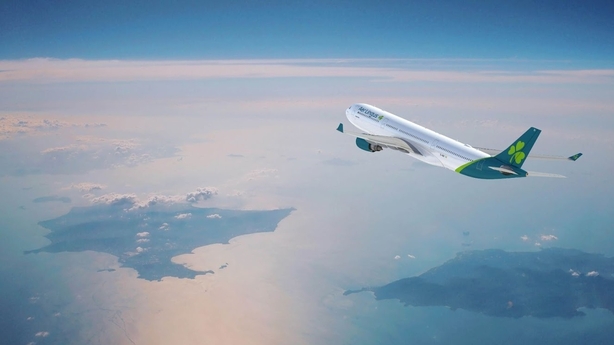 A Louis Copeland tailored suit
Could there be a better gift for a man than a bespoke suit? At Louis Copeland, the dapper man in your life can design a suit that fits him to perfection. He will have his say in every aspect of the suit, from the buttons to the collar and cuffs. The suit is carefully made roughly in six weeks after the final decisions have been made. Even Patrick Dempey couldn't resist.
We need your consent to load this Instagram contentWe use Instagram to manage extra content that can set cookies on your device and collect data about your activity. Please review their details and accept them to load the content.Manage Preferences
Updated Irish Rugby Jersey
In the wake of their recent victories against the All Blacks and Argentina, now is the perfect time to show your Irish pride with the gift of an updated Irish Rugby Jersey. The IRFU recently revealed the new Ireland Rugby Home and Alternate jerseys that will be worn throughout the 2021/22 season. Update your rugby-lovers jersey from Intersport Elverys, the official retail partners to the IRFU. €80 from Elverys.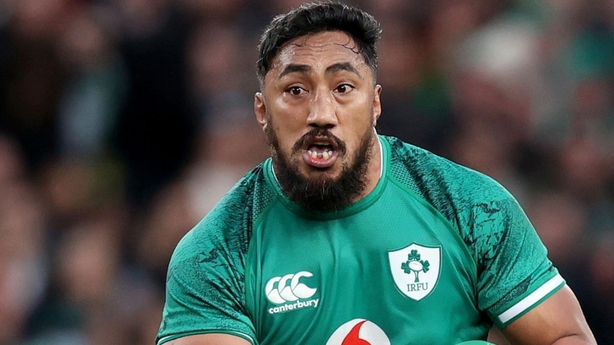 Apple TV 4K
Tis' the season for Christmas movies and TV specials. With some of the most exciting movies and series on offer including Emmy nominated 'Ted Lasso', an Apple TV 4K modem will make a fantastic gift. It also streams live sport, news and includes entertainment apps such as Amazon Prime and Netflix. RRP: €199.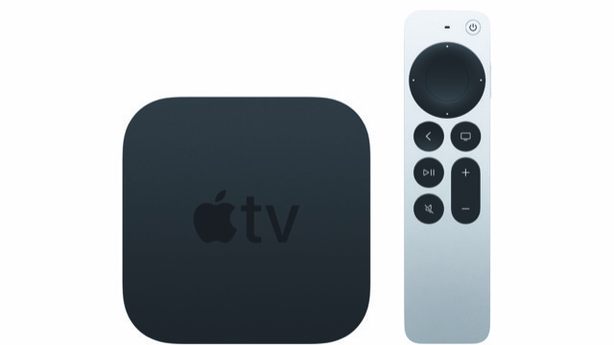 A weekend away
Ashford Castle
This Christmas, give the gift of luxury, with a voucher to Ireland's first and only Forbes Five Star Hotel, Ashford Castle in Co. Mayo. There's nowhere that quite compares with Ashford Castle for luxurious, individually designed rooms, outdoor estate activities, and so much more. You will be planning your next stay before you even leave the grounds.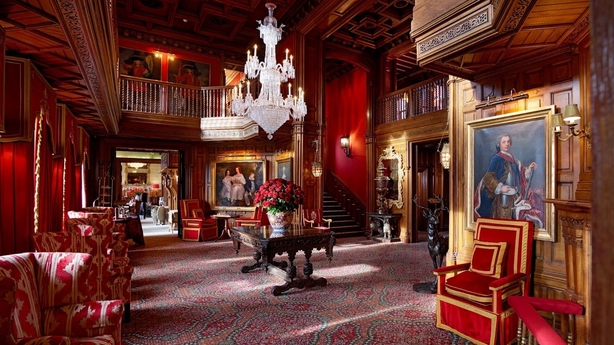 The Europe Hotel
The Europe Hotel & Resort is a magnificent five-star destination hotel in Ireland. The Europe Hotel and Resort is the undisputed leader among Ireland's finest hotels, thanks to its stunning surroundings of the world-famous Killarney Lakes. A stay at The Europe, nestled in the beautiful landscape of 'The Kingdom' in Ireland's southwest, is the ideal luxury present for Christmas.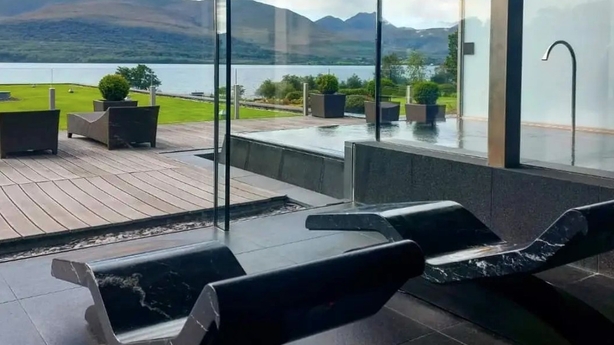 The Dean Hotel
A night away in the rebel county Cork is one of Ireland's most gorgeous counties with its breath-taking coastline and scathing landscape, however it is also the craic. Making a trip away to the rebel county a super gift. The Dean Cork isn't your traditional hotel. Boasting a roof-top restaurant with a view of the city like no other, their bespoke rooms are also super slick. Rooms start from €150.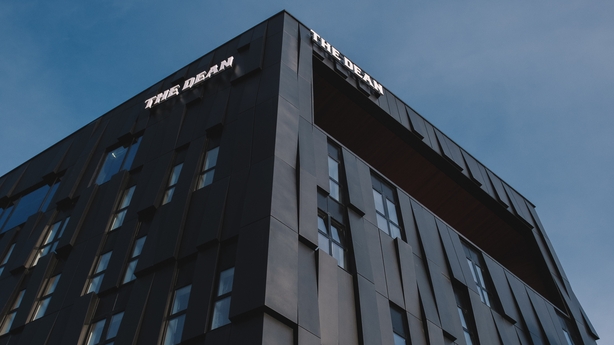 Castlemartyr Resort
Feeling fancy? Try Castlemartyr. The magnificent five star resort nestled in East Cork's forests, is a place steeped in Irish history and culture. Castlemartyr Resort is a 220-acre estate with a large 17th-century rural manor house near the ruins of an 800-year-old castle. Yet the splendid resort is still close enough to Cork city to enjoy a night on the tiles.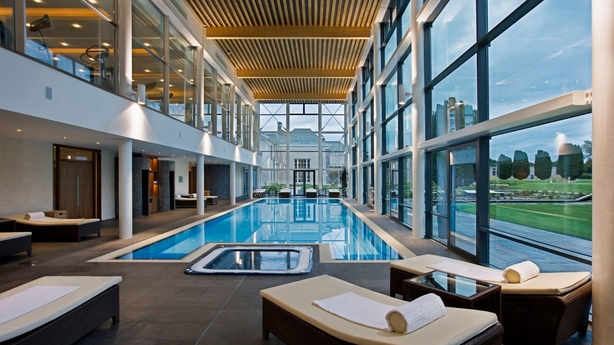 My favourite spot in Cork? Cask Gorgeous cocktail bar Cask debuted in February 2017 in a lovely old Victorian Quarter building of Cork City, offering the area a new lease of life. Cask offers a great vibe, fab surroundings (including a waterfall) and unreal tunes. And on top of all that the cocktails are works of art.
We need your consent to load this Instagram contentWe use Instagram to manage extra content that can set cookies on your device and collect data about your activity. Please review their details and accept them to load the content.Manage Preferences
Skinmade Skincare
Give the gift of healthy, happy skin this Christmas with German, personalised skincare brand Skinmade. The cutting-edge brand uses artificial intelligence to quite literally 'learn' from your skin. They incredibly can then design the perfect bespoke products for your skin and your skin alone. Hence each product is 'skin made'. Their groundbreaking 'sun oil' not only completely protects you from harmful UV rays, but it is also simultaneously exceptionally nourishing for irritated beard skin. Available at Akina.ie for €45.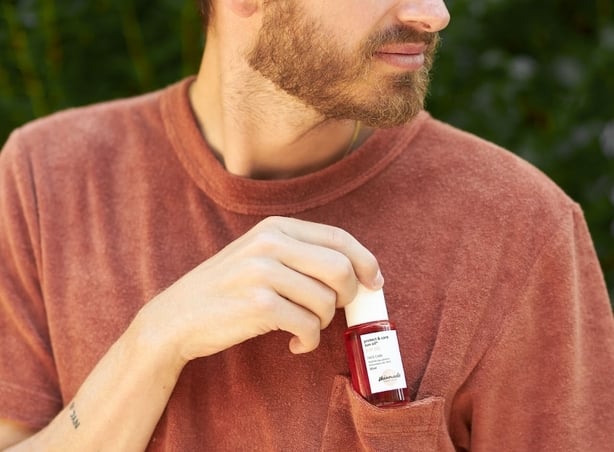 Meadows and Byrnes e-gift card
Meadows and Byrnes, one of Ireland' s finest homeware and lifestyle retailers, has been providing the best in modern designer furniture and homewares at reasonable rates since 1993. With an unequalled collection of quality furniture and homewares, a Meadows & Byrne E-Gift Card may be the ideal Christmas present for your home-upgrading beau.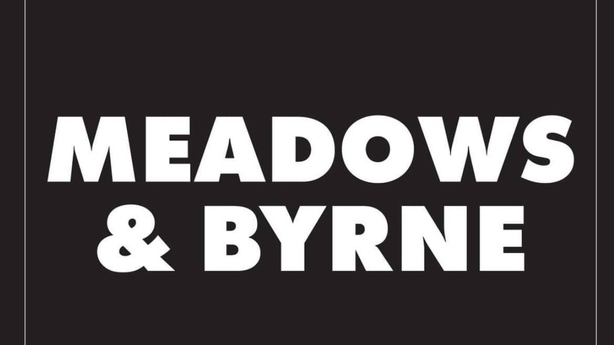 Acne Studios Scarf
With this iconic scarf, Acne Studios brings their typical Scandi-cool to your accessory collection. Crafted in Italy from 100% virgin wool and will look fantastic layered over casual outfits. Sustainability and style are assured, as Acne Studios is dedicated to creating a fairer and more ethical fashion industry. Buy directly from Acne Studios for €190.
We need your consent to load this Instagram contentWe use Instagram to manage extra content that can set cookies on your device and collect data about your activity. Please review their details and accept them to load the content.Manage Preferences
Wahl micro groomsman trimmer
Sick of looking at that one unnaturally long hair peeking out of your boyfriend's beard? Then consider the Wahl Groomsman a gift for both of you. This handy grooming kit is a must-have for any man who wants to keep his appearance in tip-top shape. Ideal for cleaning up beards, necklines and sideburns, with precision ground steel blades. RRP €14.99.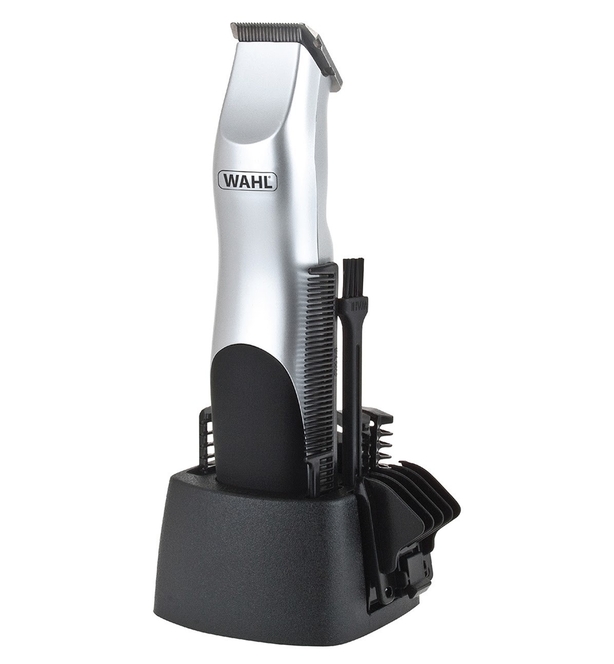 The perfect swimmers
Have you made arrangements to spend some time in the sun with a man in your life? Stylish swimming trunks for men have evolved from a fad to a necessity. So whether he's at a beach party in Mykonos or snorkeling in the Algarve, these options will ensure he's bang en-trend. Vilebrequin have become the trendy shorts of choice for the cool guys of mainland Europe. Or feeling fancy? This pair from Balmain are super slick.
We need your consent to load this Instagram contentWe use Instagram to manage extra content that can set cookies on your device and collect data about your activity. Please review their details and accept them to load the content.Manage Preferences
Lululemon men's gym gear
Lululemon has long been a gymwear favourite amongst women, but for a few years now they have branched out into menswear, with a line of sportswear, outerwear, and even chinos. Their 'technical' clothing is made to keep you comfortable and confident when you're sweating it out, such as this City Sweat Pullover for €98. This month they have also just opened a fabulous new flagship store on Grafton Street.
Ami Paris Jumper
A cosy sweater is the epitome of Christmas. With their now iconic fashion logo of a heart on the chest, show your man some love with beautiful French brand AMI Paris' 'Ami de Coeur' sweater. This gorgeous pullover, made entirely of virgin wool, will stand out among the sea of cable knits this winter. People will also be wildly impressed your man is cool enough to wear Ami Paris. Jumper price €340.
We need your consent to load this Instagram contentWe use Instagram to manage extra content that can set cookies on your device and collect data about your activity. Please review their details and accept them to load the content.Manage Preferences
Revive Active
For the man in your life that needs a healthy kick up the a*se, Revive Active is an Irish made super supplement with 25 active ingredients to support energy, immune system, brain and muscle function. I personally take this every day and if I miss it one day, I'm ragin'!. RRP €34.95.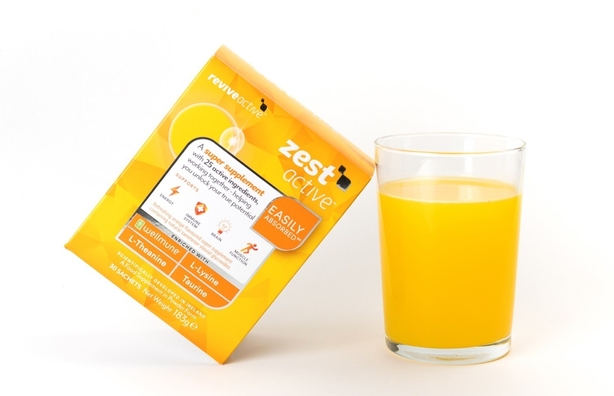 Bialetti Moka Pot Express from the Coffee Exchange
If your man loves mainland Europe style coffee the most, such as the type you would enjoy sitting outside cafés on the streets of Paris or Sorrento, this is the exact coffee maker for him. Available with two or six cups, the Bialetti Moka Pot Express is stylish and practical while making the most delicious espresso cups from ground coffee beans, full of aroma and taste. From €28.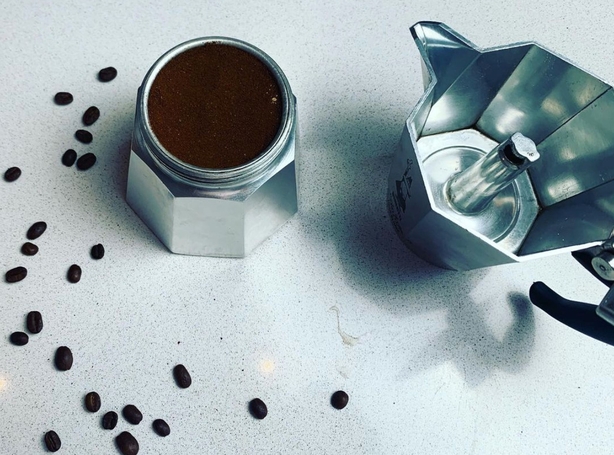 The gift of choice
Give your loved ones another reason to smile by giving them the gift of choice with a One4all Gift Card. Christmas shopping can be incredibly stressful. Eliminate the stress and enjoy the Christmas build-up with The One4all Gift Card. It can be spent with over 11,000 retailers in-store including Boots, Currys PC World, Argos, Arnotts and many more, as well as online with participating retailers. Loadable from €15 to €150.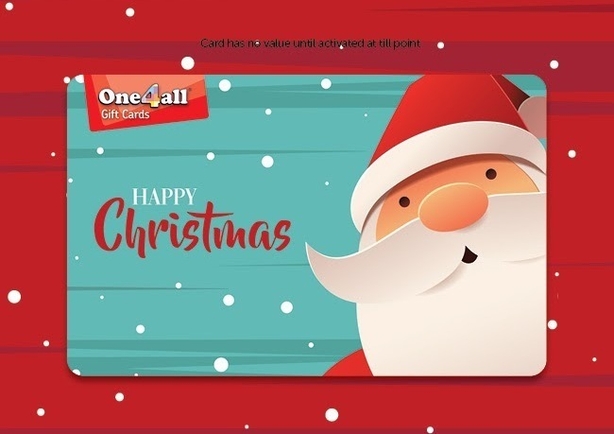 The gift of wellness
Relaxation and positivity are scientifically proven to induce lower stress levels and boost immunity. This Christmas, why not offer the gift of wellness. Spas.ie supports the Spa industry across Ireland, and their voucher is redeemable in any of their 80 top spa venues.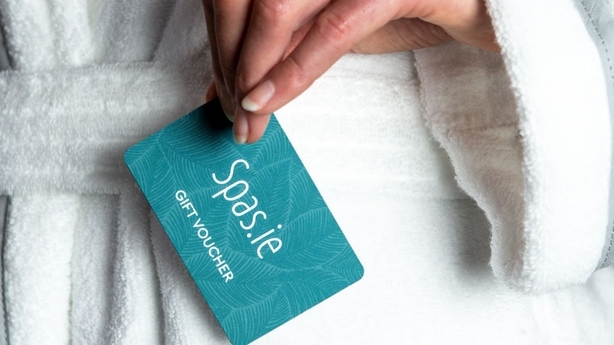 Roe & Co
Roe & Co Irish Whiskey recently released their latest innovation: Roe & Co Cask Strength 2021, a 13-year-old single grain whiskey. Served neat, over ice, or in Roe & Co's exciting reinvention of a classic Bobby Burns cocktail it is a must have for whiskey fans this Christmas. RRP €74. Available to buy at the Roe & Co Distillery.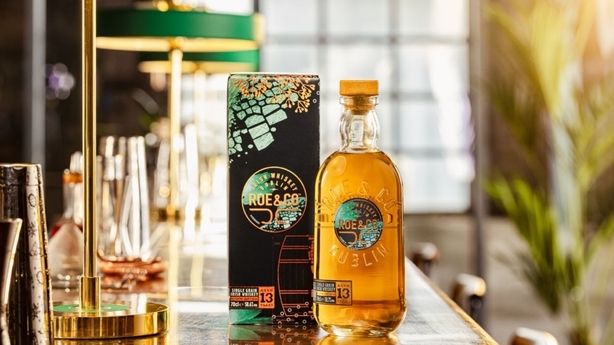 Tanqueray No. Ten Gin
A must have for every gin lover's festive bar-cart, Tanqueray No. Ten Gin will make the perfect gift this festive season. As the first ever gin to use whole fresh citrus fruit in its distillation process, it is best enjoyed with tonic water, plenty of ice and a wedge of pink grapefruit, or put a festive twist on the classic G+T with cranberries and lime. Available to buy at any major retailer. RRP €50.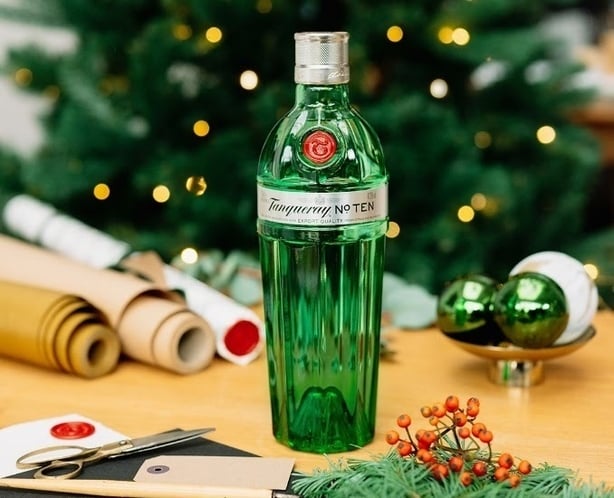 Yaundry
For the man that hates doing his laundry, or perhaps you often end up doing it for him? Take a break from the mountains of washing and drying this Christmas with a Yaundry.ie voucher. Your laundry is collected and dropped right back to your door, all folded and fresh. They also collect and deliver your drycleaning for your more sensitive items.
We need your consent to load this Instagram contentWe use Instagram to manage extra content that can set cookies on your device and collect data about your activity. Please review their details and accept them to load the content.Manage Preferences
If you are affected by any of the issues raised in this article, you can visit Ask About Alcohol