We all dream of a white Christmas, but with more people trying to live in sustainable and eco-friendly ways, it can be harder to get a green Christmas.
Whether it's the endless wrapping paper, plastic decorations or mountains of packaging that comes with gifts – especially children's toys – cutting down on your waste at Christmas can be a challenge, but there are very simple things you can do to help. 
Namely: ditch the Christmas crackers. 
Last year, Kathryn Thomas spoke to Conor Pope for the Pricewatch feature on The Ray D'Arcy Show about Christmas waste and how to cut back this year.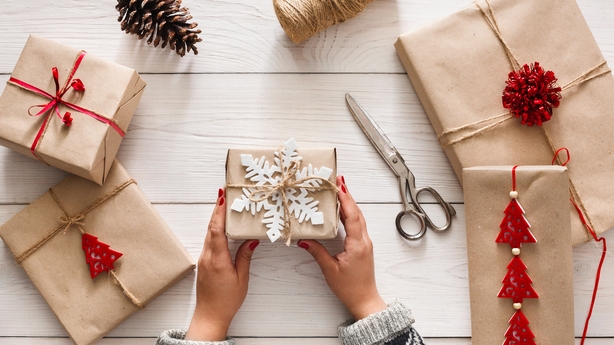 Christmas crackers are no joke
"We're moving towards a much more environmentally conscious nation. Everyone's really concerned about single-use plastic", he said. 
"When it comes to Christmas we just go through such a vast amount of plastic. We're going to pull around one and a half million, collectively, Christmas crackers between us all over Christmas. Each one of those crackers has a useless plastic toy nobody wants and that nobody will play with for more than 15 seconds." 
The air miles needed to bring it to your Christmas table alone are staggering: "It has to come all the way from China, then it has to be opened by us on Christmas Day and then it goes into landfill. You've gotta think, lads, we should have moved away from that." 
"They're crack. Everyone likes them, but they're such a waste!"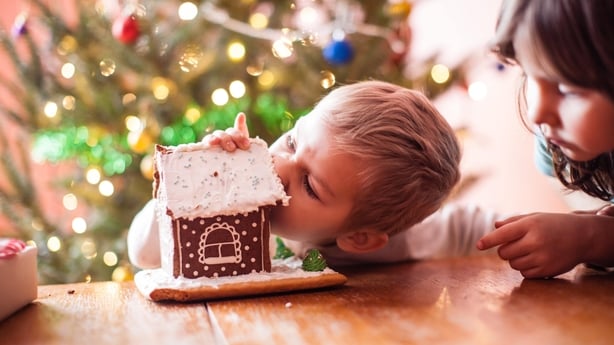 Eco-friendly and edible
Conor also spoke about edible advent calendars, ranking the best ones from the supermarkets this festive season. The best one? Marks & Spencer's, which cost €7.50. 
"What I liked about it was it was really plain and simple on the outside, it was just baubles on a tree. You open the 25 doors and there was a different chocolate behind each door, so there's an element of surprise." 
Simple pleasures at Christmas, wha'? 
Some of them were shockingly wasteful, he said, such as the Cadbury one, which "was just full of plastic" – an Angry Birds-themed calendar, to add insult to injury. "Because nothing says the Baby Jesus like an Angry Birds-themed advent calendar!" 
Finally, there was the cheese calendar from Lidl, which Kathryn loved the sound of, in case anyone has her for secret Santa... 
For Conor, though, it was "one of the worst things I've ever had in my life". "The only reason I bought it was so I could make baby Cheesus jokes all the way through the review." 
He didn't sound impressed by many of the cheeses but one - a Wensleydale and gingerbread confection - particularly horrified him. 
Listen back to the full interview above.