An Post have released their list of posting dates to ensure your Christmas cards and presents reach their destination before December 25th. Check out the dates below and get cracking!
Remember, these dates are only estimated so be sure to give yourself plenty of breathing room, especially if you're sending anything internationally.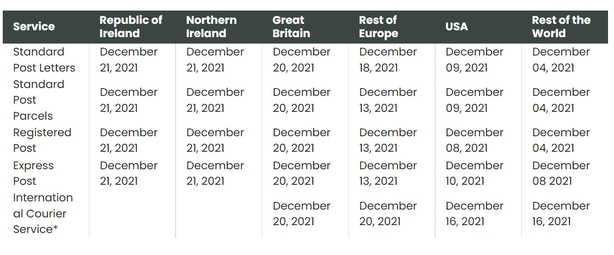 Once your parcel leaves Ireland, you'll have to factor in the postal system of that country as well as any delays that may arise due to Covid-19.
For any of you last minute posters, be mindful that there will be no mail collection on December 24th, and there will be no mail delivery or collection on December 28th.