Journalist Sarah Magliocco writes about her experience of going viral, what it taught her, and why we're not prepared for the consequences of going viral.
Why would someone want to go viral? It's simple: anyone who hones their online image is seeking community and connection with their followers.
We want people to be stopped in their tracks on their scroll and interact with our online offering, not skim right past us like we're on the side of the street collecting signatures for Greenpeace. Likes, comments and shares are acts of social reward, activating the feel-good hormone dopamine in our brains.
The concept of virality is relatively new, only emerging with the development of email and social media in the late 90s: the first time the term viral was used to describe the phenomenon of something being widely circulated online was in relation to the Oogachaka Baby. The simple video featured an animated baby dancing to a Swedish rock song, and was sent across the globe via email chains in 1996.
As the years ticked by, virality has become an expected part of being online. As the concept nestled itself into our day to day internet usage - be it the latest Twitter meme or embarrassing TikTok skit - it has become more divisive, with some social media users relishing in their five seconds of online fame and some regretting ever having hit "post".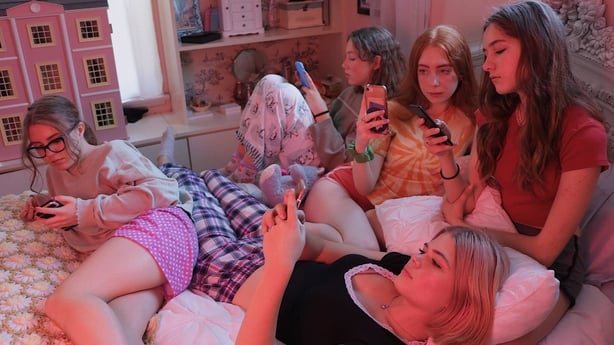 There' s no recipe to virality, but most viral videos generally shock, amuse or play on people's emotions through storytelling. While having a large platform to start off with can help a video circulate - as proven by the intolerable prevalence of the song Baby Shark in 2016 from popular Indonesian children's YouTube channel Pinkfong - internet classics such as Charlie Bit My Finger prove that the most unexpected content can rack up the views.
The iconic 2007 viral video, showing then baby Charlie biting his brother Harry's finger, was uploaded to YouTube by the children's father Howard Davies-Carr to be viewed by their godparent, but soon blew up. It racked up almost one billion views until it was sold as an NFT, a non-fungible token, this year for $760,999.
Just as the economic market has shifted to capitalise on virality, so too has technology itself. Silicon Valley bros come up with new ways every day for us to connect and confide via social media. Why? Because our attention is currency. Social media is free because we are not the customers of social media - advertisers are, and we are the product tech sells.
As the online space has become more populated with influencers and online celebrities, a new genre of content creator was born, one who seeks to create the most dramatic or controversial content they can in order to stimulate virality, growing their audience and reputation in the process.
From Jake Paul setting his swimming pool on fire, to Trisha Paytas angering an entire mental health community by claiming to have Dissociative identity disorder right as the topic was trending in certain online circles, viralality experts know how to play the outrage game to their advantage.
We need your consent to load this Instagram contentWe use Instagram to manage extra content that can set cookies on your device and collect data about your activity. Please review their details and accept them to load the content.Manage Preferences
The criticism these online figures face is nothing new - as long as we have had comment sections and the ability to interact online, consumers of content have never shied away from sharing their negative opinions about a creator.
This becomes jarring though, when the object of this criticism is an average social media user who never intended to go viral. With TikTok now being the most popular social media app, users who joined just to keep up with their favourite friends and influencers have just as much of a chance of going viral that those who have already racked up a following.
TikTok is a meritocracy, giving every single video shared on the platform an equal chance at gaining traction. This is great if you're seeking fame or have a call to action you feel passionate about, but also causes accidental virality for users who just wanted to share a silly video to their small network. They're not posting with the intention for millions to see it, and when that happens, they're not prepared for the gauntlet of social media judgement to fall down upon them.
Whether your video gets 2,000 views or 2.2 billion (the most views a single TikTok video has ever gotten, an accolade held by influencer Zack King for a Harry Potter themed skateboarding video) the fall out from the attention can be rattling - a feeling I have experienced on a modest basis.
Not @ASOS making earrings out of the claddagh ring that has been a huge part of Irish culture and heritage since the 1700s and NOT EVEN GIVING CREDIT??? And calling it 'ASOS Design?' #asos pic.twitter.com/MxAobl1zUX

— Sarah Magliocco (@SarahMagliocco) August 23, 2020
In the summer of 2020, in a stretch of lockdown boredom, I was perusing the website of a huge British fast fashion brand when I spotted a pair of earrings that sported the Irish heritage design of the Claddagh ring. Being from Galway and aware that the design is trademarked and requires a special licence to reproduce, I was struck by the listing, as it claimed to be the brand's own "crowned heart design."
Screenshotting, I took to Twitter to air my grievances, tagging the brand looking for an answer to why they thought it was appropriate to rip off such a well-recognised design without credit.
My post was picked up immediately, with thousands of interactions pouring in overnight. When I woke up, my post had been shared by hundreds of people, was circulating in WhatsApp groups and had been lifted off Twitter and on to Facebook and Instagram, being posted by a well-known Galway establishment with over 100,000 followers.
The attention was quick and heady, a flash in the internet pan, but it was enough to get the brand's attention, as three days later the listing read "hoop earrings with claddagh" and to this day, still does.
The majority of commenters on my discovery were supportive and outraged, tagging the brand, sharing their own screenshots of their DMs to the brand demanding an answer. Others made surface level insults of my character - "snowflake", "people are offended by anything these days", "get a life", etc.
However, there was a more intense type of troll who emerged that I had not before dealt with. The kind of people who seemed intent on picking apart my discovery, my intentions and my entire personage after stumbling upon my post.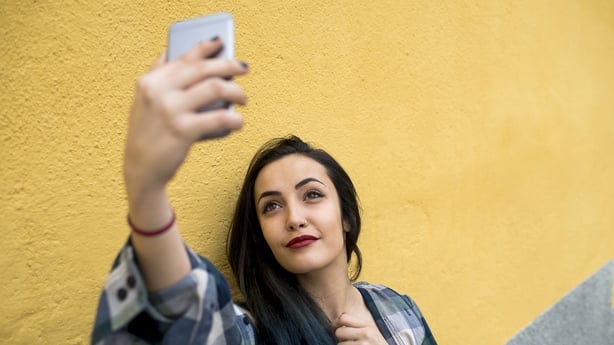 While the brand had already changed the listing, people were still discovering my post on their daily scroll thanks to the independent legs it had grown via shares. Many ventured to the website, saw the changed listing, and decided that I had been lying the entire time, twisting the issue of cultural appropriation to be about myself and leveraging my credentials as a journalist to gain internet clout. "Attention seeker", "clout chaser", "liar" began appearing in the comments sections and in my personal inbox.
No matter how many times I responded to their malice with original screenshots of the listing, their hate comments would always accumulate more attention than my clarifying ones. A few people in particular stalked my profiles across the internet and sought out anyone who agreed with my original post.
This witch hunt of my credibility came from a tweet that was seen by 250,000 people - absolutely nothing in the grand scheme of virality.
It took Rebecca Black - the then teenage phenomenon who went viral with her cheesy YouTube song Friday - years to recover from the hardships her video brought on. 12-years-old at the time, Rebecca's parents encouraged their daughter's penchant for singing and paid a private music video company to create her a song and music video to share online.
However, the ill-fated song was ripped apart by viewers, parodied hundreds of times over and racked up over 150 million views - all thanks to virality. It is one of the first great examples of the power of internet sharing.
But as it becomes easier for content to sprout its own legs and scarper across social media, booming in numbers as it goes, we are due to see more regular people facing the behemoth of viral attention - whose repercussions don't end when you turn off your screen.
The views expressed here are those of the author and do not represent or reflect the views of RTÉ.