For Claire Byrne the past year has been one of highs and lows, with the death of her father, Tom, in June prompting her to rethink her life and her future. Donal O'Donoghue meets a broadcaster at a crossroads.
"I need to ask myself how I want to live my life," says Claire Byrne, reflecting on a very different and very difficult year. The low point was June 11, the day her father, Tom, died. The loss hit the broadcaster and her family like a train.
It also shifted into sharper focus concerns that had been addling the 46-year-old for some time: specifically the weight of an unsustainable work schedule as well as the guilt of missing out on precious time with her three young children.
The reality that life is so very short and this is your one shot became concrete. So now the broadcaster is at a crossroads. And even if the next move might be decided elsewhere, it's ultimately Claire Byrne's call on how she wants to live her life.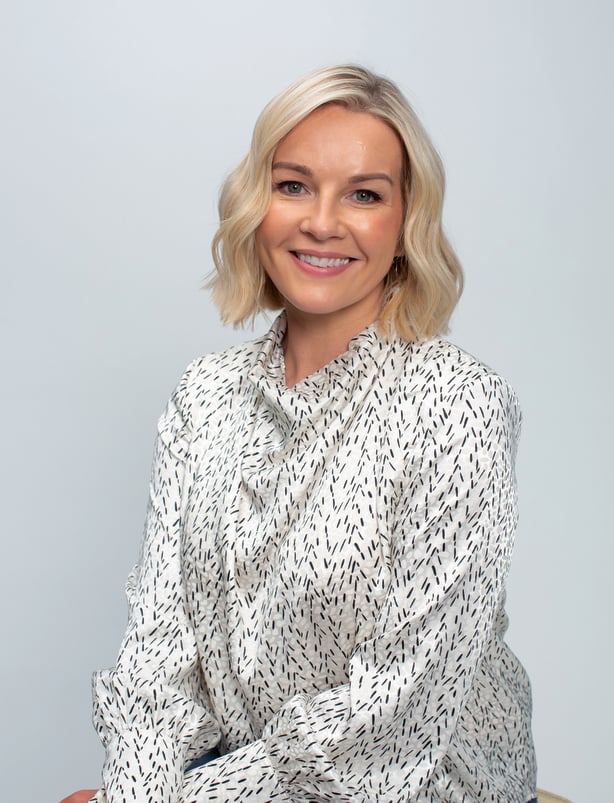 It's Wednesday lunchtime when we meet in RTÉ, the lull after the helter-skelter of hosting a TV programme and three radio shows in the previous 48 hours or so. "I'm not embarrassed to say it is taking its toll on me," says Byrne.
"Of course I realise I'm in a really privileged position. I'm doing a job I love and I'm well paid for it but I'm not being honest if I don't say it's exhausting or that I'm not seeing enough of my children. I have this fear and guilt that weighs on me. The children hate when I leave on Monday afternoon as I usually try to get home after the radio show for a couple of hours. I try to rationalise it by saying that lots of mammies and daddies have to work every night and this is just one night. So it comes back to that choice, that decision. And because (Claire Byrne Live) is performing so well in its time slot, the final decision will most likely be mine. That's the crossroads I'm at."
Throughout her 25 or so years in broadcasting, Claire Byrne has never baulked at making the hard choice or the tough move. Steel-like say some. Self-belief more like. She's good at her job and knows it but sometimes something's got to give.
"It's one o'clock before my head hits the pillow after Claire Byrne Live and I'm back in here again for seven o'clock or so. You can do that but can I do it long-term? It's no secret to the bosses in RTÉ that I don't feel this is sustainable. Particularly after the death of my father, I was asking myself what would my children be saying about their childhood in years to come? I hope that they will say that they have had a very happy childhood, but what I don't want them to say in their second breath is that mammy was working all the time."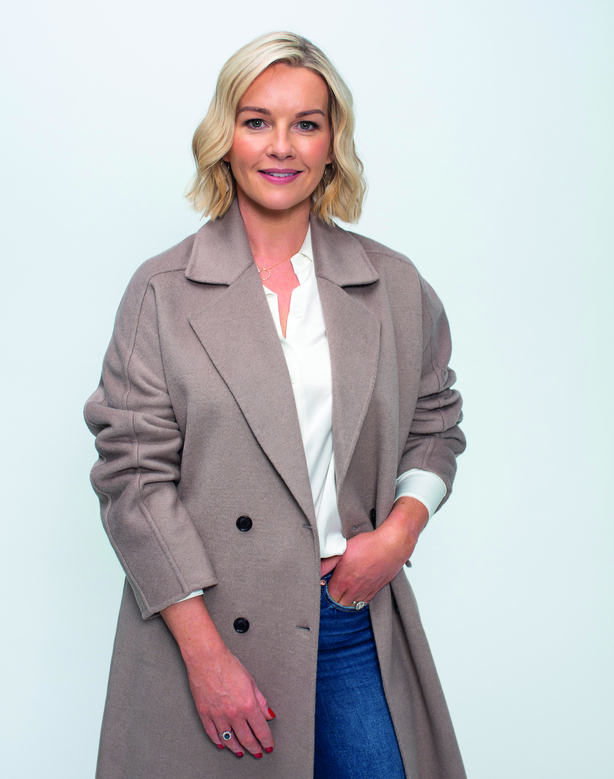 Her thoughts recall the late-life regret of Gay Byrne who said he wished he had spent more time with his family earlier in his career. "I don't want to be that person," she says. "And in the lead up to my father's death, and ever since, I've been thinking that life is really short: 80-odd years and so I'm more than halfway there. The thing is I really love working, my great passion after my family. So I don't want to cut my nose off to spite my face but at the same time I'm constantly fighting exhaustion and I don't want to be in that position long term."
So what's the solution? She shrugs. Ultimately that decision will be made by someone above her pay grade. "So I might have to come to a point where I make a decision if there isn't a capacity there to move the TV slot."
Life certainly has shifted for Claire Byrne in the past 18 months or so. In March 2020 she contracted Covid (the effects lingered for some time) and in September of that year she succeeded Sean O'Rourke as host of the flagship Today With Claire Byrne show on RTÉ Radio One. But it was the death of her dad, who died at home with his family at his bedside, that shifted everything.
"It just hit me like a train," she says. "In a way there is no logic to that feeling. My father was 86, he had been unwell for a long period of time and yet we were all devastated that he was gone. You reflect differently on everything in your life when you lose a parent. It hit us all deeply which is testament to the man he was, someone who was very involved in all our lives and so proud of us all. Now that he's gone it feels like you've lost a hero and a champion, someone who thought that whatever you did was right (she smiles). And you always got the phonecall on your birthday. This summer that didn't happen."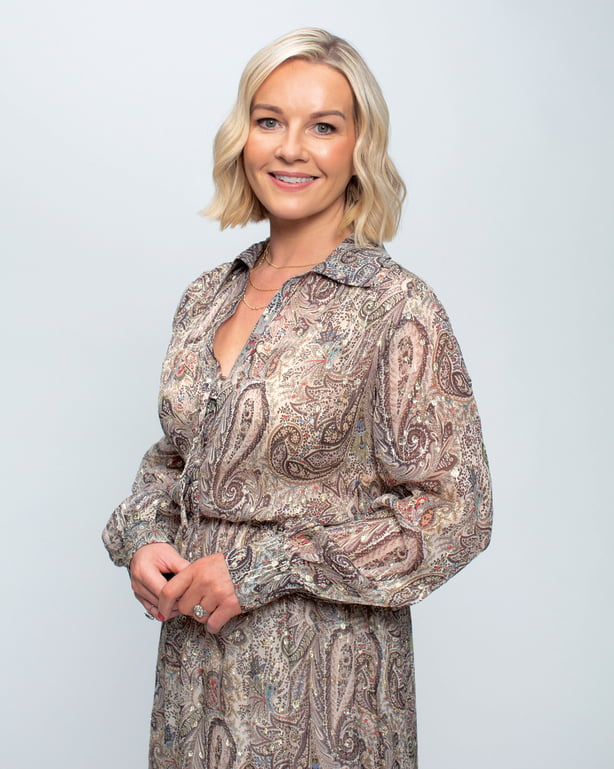 Claire read the eulogy at the funeral. "I was terrified," she says. "I had help writing it as we all wanted to put our little bit in. And I looked up advice online that said you should utterly familiarise yourself with the text. But the most striking thing was standing up in this huge church in Mountrath with hardly anybody there."
Throughout, the family were meticulous in abiding by the Covid restrictions. On her return to work the 'Merrion Hotel party' story (a function hosted by former minister Katherine Zappone) broke. The news deeply upset her. "Until you have stood in a churchyard or graveyard where you can't shake the hands of your father's friends because you're respecting the rules, you'll never understand the impact of bending or breaking the rules or regulations."
Claire Byrne is a good talker perhaps because she's also a good listener, occasionally interrogating her own answers. "Does that sound right? she asks of herself or 'Am I making sense?' Used to be on the other side of the microphone, she has that birds-eye view of being able to see it from both sides. Tough but fair, what you see on TV and hear on the radio is what you get in person, with the added warmth and that sense of fun too.
"To have an emotional connection with your audience you have to believe in what you're doing," she says. So she works closely with her TV and radio teams to realise that "mix of shade and light", whether reading out Claire Lott's victim impact statement on Claire Byrne Live or debating the merits of Netflix hit Squid Game on Today.
As one of the most powerful broadcasters in Irish media, her words carry a certain weight. She knows this too, vocal especially on matters of equality and gender, with her view on gender quotas shifting in recent times. "I always believed that appointments should be made on merit," she says.
"Now, especially when I look at politics, I see how slow change is in terms of gender and I realise now more than ever the importance of having gender balance in politics. In terms of representation and getting meaningful laws through you need to have that perspective. So yes to gender quotas, but you have to do everything else too to make it a female-friendly place. I've been talking about this for some time but shamefully I didn't get a real sense of it until my own children came along."
Claire's children with husband Gerry Scollan are Patrick (nearly 8), Jane (7) and Emma (4). Together with two Labrador dogs, Rosie and Cooper, it's a full house. So you can only imagine how, after a few nights of 'tent camping' in 2020, this year they went "all in" and invested in a caravan with trips to Northern Ireland and Kerry.
"We had a wonderful time: two adults, three children and two dogs." Was it a Father Ted caravan? "Not quite, but not very big either so not the most restful holiday ever but the children absolutely loved it, that freedom of being in a campsite, cycling around and meeting other kids and making friends. You're creating memories for your children. And memories for yourself as well."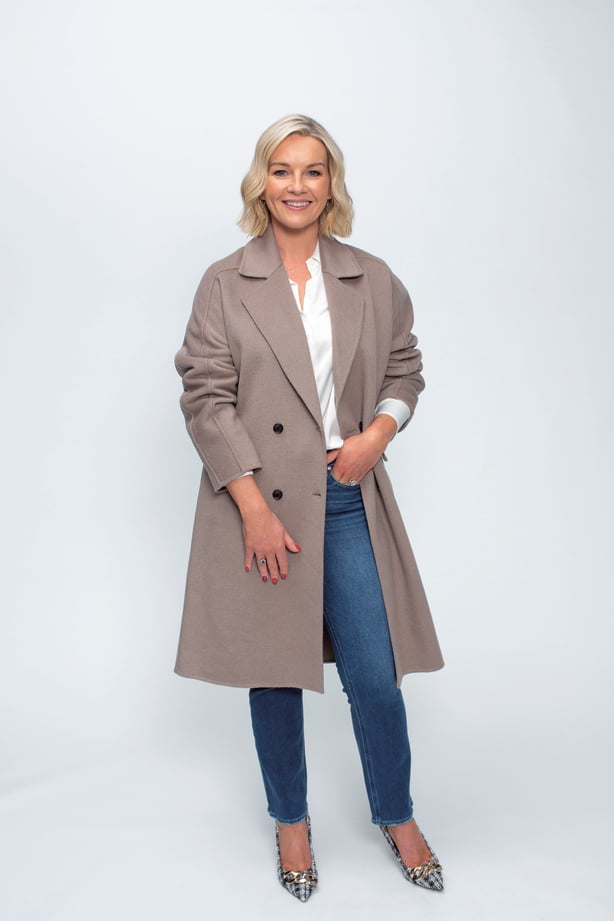 So can you have it all? "It depends on what you want and how you define 'all'," says Byrne. "I was talking earlier about wanting to spend more time with my children and I can make a decision on that. I can work as much as I want or I can decide not to do that. So that for me is a personal decision. Of course for some women they can't have it all because of the cost of childcare. That is a real issue and I know people who have had to make a decision, after the second or third child comes along, that they can no longer work because it is no longer affordable. I'm fortunate but so many others aren't because that choice is gone."
Someday soon Claire Byrne will have to make a big choice. Options to be weighed at the crossroads. But in a year freighted by the physical and emotional toll of a pandemic as well as the death of a loved one, there has emerged a greater clarity on those things that really matter. In parting she recalls how, following her father's death, the family set up a WhatsApp group where they now occasionally post photographs and memories of Tom.
"This morning it was a family photograph and my mother's comment was: 'Tom always said to me 'You know Breda we have a lovely family'. In the beat that follows, Claire smiles. "Isn't that lovely," she says. And you see then how choosing the right road can make all the difference.