A new and searingly honest documentary sees three Irish men open up about the realities of living with an eating disorder.
Unspoken is a landmark documentary giving voice to the untold crisis of eating disorders in Irish men and highlights the public system currently failing them.
Eating disorder cases are spiking, according to Bodywhys: The Eating Disorder Association of Ireland, which has seen a 105 per cent increase in men seeking help through its services in 2021. Despite the increase in men coming forward it still remains a largely hidden, silent issue.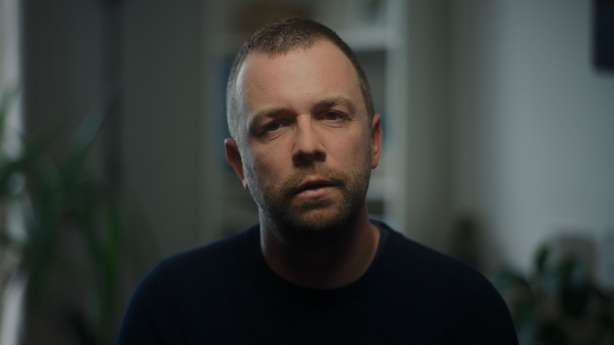 Eoin Kernan is one of the three men who bravely shared their stories, along with Cormac Ryan – a former Dublin minor hurler – and Daniel O'Boyle, a recent graduate from Mayo. Speaking to RTÉ Lifestyle, he said it was a health kick that exposed his eating disorder, but that the root of his struggles lay in "not feeling up to par".
"For me, the inner critic in my head and the judgmental voice is louder than anything else. It's a bully in my head who just won't shut up and I can't shut up."
Combined with years of bullying in workplace situations and friendships, as well as "deep set trauma", he says it left him bereft of little self-esteem.
"I felt a lot of pressure then as well to meet up to the expectations of others as life goes on", he adds. "So how is your job doing? Have you bought a house yet? Are you thinking about starting the family yet? Come on. You're pushing on."
It was amid this that he turned more and more to health and fitness, believing that if he could be healthier "in terms of losing weight, eating healthy and becoming a visually better person, then maybe all of these people will see me as the same as them".
"It was the only thing I could control in this world", he adds.
#Unspoken highlights some important everyday misconceptions around #EatingDisorders

Cormac Ryan, former Dublin minor hurler, speaks to @The42_ie about his experience:https://t.co/cBhRm1Y8lP

Please tune in tomorrow night at 22:15pm @RTEOne @RTEplayer @bodywhys @AlanBradders

— Alleycatstv (@Alleycatstv) November 17, 2021
Before long, the counts, metrics and images of the "commodified world of healthy eating, healthy fitness, healthy life" became the only thing he "trusted". "I was lying to myself. I was lying to my partner. I was lying to everyone, not purposely", he says. "But that's what this eating disorder had started to do."
"I was addicted to going online to find calorie, free recipes, ten ways to walk to work, all this kind of crap that's out there. It got worse to the point where my physical health was beginning to be impacted. My body was shutting down. I restricted myself so much and wasn't feeding myself properly."
The fixation on health and wellness in society no doubt played a part, but Eoin is clear on just how it affected him: "Those posts that you see on social media and those comments that are made to you in passing and the things that you see people doing, none of that started my eating disorder, but it was the fuel.
"After I ignited the fire, it was the coal that I kept putting on it. That's where I was getting my nutrition from, was this junk online of how to live your life."
This piece is raw and exposing and I can't help but feel vulnerable sharing it.

However, it's an important read because it's not just a personal insight but an education too.

Unspoken airs Thursday night on RTE One at 10.15.

I hope this helps. https://t.co/vKRFPMG95o

— Cormac Ryan (@CormacRyan01) November 17, 2021
This pattern came to something of a halt when the app he had been using to "facilitate" it ended up being how he discovered he had an eating disorder. "I don't think they meant to because they lost a customer as a result", he says.
"One day it randomly posted a blog about a thing called orthorexia, which I had never heard of before and was not familiar with. I read it and it had eight points in it. It was kind of like, 'If you have any of these, consider going to get help.'
"And I had seven of the eight points. That really hit home with me."
It's this turn in his story that never fails to make Eoin emotional: "The one thing that I can be a little bit proud about is the fact that as soon as I read that I said, okay, I have to tell someone this.
"I could have sat there and I could have said nothing to anyone. I could have just continued as I was. But if I had done that, if I hadn't said anything to anyone, I think I probably would have restricted myself to death."
What followed was frank conversations with his partner and parents, and the long road to seeking treatment, including finding a good GP who understands the disease, two weeks of tests to ascertain there was no physical condition factored in and a long and deeply distressing wait for treatment.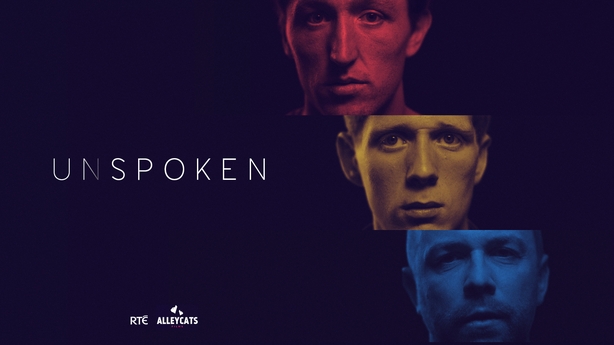 All of this was an enormous struggle for Eoin, who did not want to let go of the eating disorder. "Your eating disorder is your best friend. It still is my best friend. I have not managed to say goodbye to it, and maybe I won't ever do that."
Two and a half years later, Eoin is still in therapy and working on recovery. "Things are not as bad as they were two years later, but they are not as good as you would expect", he says. "I still live with very low depression, very high anxiety."
However, he says the eating disorder is just one part of it. "The eating disorder isn't the problem. It's what it points to underneath."
This is why he agreed to speak on the documentary, to put a voice and a face to a disease with exceptionally complex roots.
"In the confusion and disarray and absolute horror of not being able to understand anything that was going on, I made a promise to myself that if anyone else ever found themselves in this position I would help them, through what I've learned in therapy, through what I've learned in the life experience of an eating disorder."
Watch Unspoken at 10:15pm on Thursday 18 November on RTÉ One.
For more information visit Bodywhys.ie or phone their helpline on 1890 200 444.