TV presenter Nadine Reid writes about her fertility journey and her goal to become a mother as a single woman in her 40s.
I am not sure exactly when I decided I wanted to become a mom, but I never imagined a life that I would not become one.
Now age 43 with a sad catalogue of failed relationships behind me, I am truthfully the happiest I have ever been in my adult life. The last decade I have spent time working on my self worth, taking time to heal from traumas and have finally developed the courage to authentically create the life I want for myself.
I am so certain the woman I am today will be a happy and courageous mother rather than the younger Nadine who was irresponsible, carried deep sadness, insecurities and low self esteem. Only now am I ready to become a lifetime member of club parenthood.
We need your consent to load this Instagram contentWe use Instagram to manage extra content that can set cookies on your device and collect data about your activity. Please review their details and accept them to load the content.Manage Preferences
Every doctor and medical professional I've spoken to has told me I will never give birth because I'm too old and/or too fat. I have had condescending graphs drawn to explain when a woman becomes geriatric (age 35) and the exact age that fertility drops from slim to none.
Regardless of these conversations, I still have this notion that I will become a mother by the time I'm 45, and I am joyfully committed to following the paths available to achieve my dream.
Raiders of the lost cervix
My journey to motherhood began in January 2021, jump started by two failed cervical checks. Not because the results were negative, but because after 8-10 uncomfortable attempts, neither an experienced nurse or doctor could not find or access my cervix.
The cervical exploration torch was passed to the women's hospital, who strapped me into a more accessible chair and completed the check successfully with normal results. However, during the search for my hidden cervix my GP noticed something had pushed it to the side of my body. I was immediately booked in for ultrasounds and MRI scans, which revealed a collection of huge fibroids had been squatting in my uterus, with one tumour measuring17cm long.
Fibroids affect 80 per cent of women, they are mostly benign tumours that love living secretly in the uterus. Fibroid symptoms include heavy periods and anaemia. I've lived with heavy periods for 20 years and was surprisingly diagnosed with anaemia three years ago. It seems strange I didn't connect the symptoms to a condition that millions of women experience, but like many women's health issues we don't talk much about fibroids so it wasn't on my radar.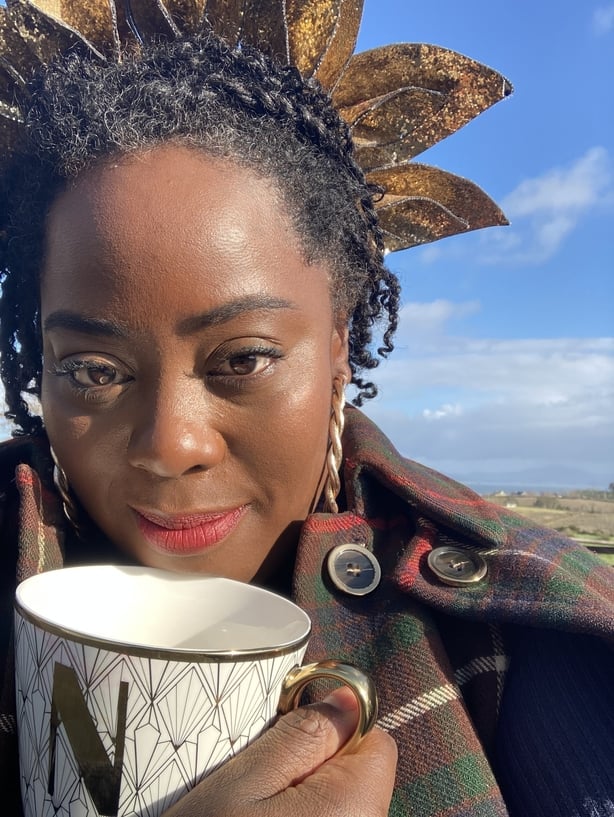 Once diagnosed, my early emotions were embarrassment and guilt. Embarrassed that I had not realised what had been happening to me for all these years. I couldn't believe I had become okay with my body screaming its pains and bleeding out clues every month that I ignored.
The guilt I had because I had allowed these fibroids to grow undetected that could lead to extremely high risk pregnancy or a hysterectomy. I should have been minding my uterus better, creating a safe space for my future babies to grow alone, not to share with an unwelcome fibroid the size of a large pineapple taking up all the room and using all the resources.
There was one relief, to have some understanding of why I would feel emotionally off-balance for a week every month, why I had such low energy and why the shape of my stomach was very similar to a heavily pregnant woman, not the middle age spread I thought I was carrying.
Over time I let go of the feelings of guilt and embarrassment and accepted 'When you know better, you do better', and I hope that sharing my story will help others do better for themselves and their family.
Never accept the first offer
It took five consultations to find a doctor that would offer me a service suited to my goals to become a mother. I tried recommended consultants from major private and social hospitals in Ireland. I even had a consultation with a highly sought after leading gynaecologist in Paris.
I asked them all the same thing: "What procedure would be most suited to remove my fibroids and leave me in a good state to carry a baby?" Every doctor told me the chances of becoming pregnant were slim to none.
I hadn't taken a single fertility test yet IVF was swiftly recommended. I was amazed at how many professionals were pushing me towards the treatment before establishing how fertile I was.
We need your consent to load this Instagram contentWe use Instagram to manage extra content that can set cookies on your device and collect data about your activity. Please review their details and accept them to load the content.Manage Preferences
After the five consultations over a two month period, I decided to go with Dr. Donal O'Brien. Although he also thought my chances to have a baby once the fibroids were removed was unlikely, he did say "I don't know what the future holds". I appreciated this moment of empathy.
I realise the person I was in my 20s and 30s would have taken all of those conversations as absolute gospel. I would have given up on my dreams, or believed I didn't deserve them. 43-year-old Nadine knows it is sensible to have second, third, fourth and if necessary fifth opinions when making a huge lifetime medical decision and to put little faith into a dated, culturally biased often misogynistic system.
Surgery
For the next three summer months I spent my time preparing my mind and body for major surgery and trying my best to not get the coronavirus. The country was partially open and any unlucky symptom could mean rescheduling my surgery and pushing back my motherhood journey.
Prepared with new pyjamas, audiobooks and a positive attitude, I checked in to Holles St and had a successful myomectomy. All my fibroids were removed and my uterus kept intact.
I've never been in hospital for major surgery, and not having family with me felt unusual but I did have my Irish friendship network who came together to visit me, drive me to and from the hospital and collect my retired aunt who came over from Scotland on the ferry to stay with me.
After a week in hospital, followed by six weeks at home with minimal movement, it was about three months post surgery that I started to feel like myself again. As time went by, I even more like myself than I have in years.
Emotionally and hormonally I am a new woman. I no longer dread the time of the month, I have much less 'why, God why' feelings. I live a more productive, reliable, happier person than ever before.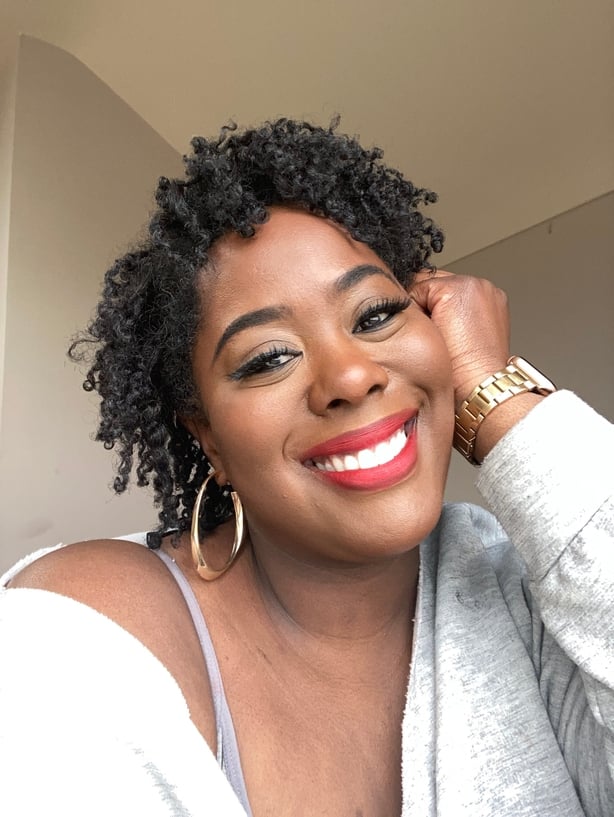 Therapy is not just for rich people
Central to this physical journey was an emotional and mental one. I started therapy sessions when I discovered I had fibroids, and I came to understand that the journey to motherhood would be my ultimate responsibility and, I imagine, the biggest challenge of my life.
As a sensitive only-child who lost her schizophrenic father at 10 years old, raised by a mother who ultimately did a great job, I still inherited trauma and built up my own legacy of traumas over the years.
Since completing difficult weekly therapy sessions I have come to terms with my own demons and shame, released the blame I've carried on my own shoulders, learnt to truly forgive myself and create new boundaries with family friends and acquaintances. It is still early days, but I feel lighter and more hopeful than ever before.
Babatunde, meaning in Yoruba 'Father has returned'
Today, I am a 43 year-old woman with a freshly evacuated uterus, who is hoping to naturally carry a child. Every doctor I've spoken to has said my chances to become pregnant are very low because of a factor outside of my control. But at the age of 43, I am willing and able to invest in my dreams.
I read once that if you are not happy with your life story you have the power to change it. I would like the next chapter in my life to be the story of a family, created right here in Ireland. A life where I raise a healthy baby Babatunde in Donegal and travel to Scotland, England and the Caribbean to spend culturally valuable time with our extended family.
I believe this is all possible and that I deserve and can continue to create the life I want. I have no intention of rushing into a relationship just to have a father for my child.
For 10 years I have dated and waited to meet the perfect man to share my life with. That has not happened yet, so since I like the timeline of being a mother by 45 I'll go ahead, have my kids first by myself and the right man can join our family at some point in the future.
- Written by Nadine Reid
The views expressed here are those of the author and do not represent or reflect the views of RTÉ.
If you have been affected by issues raised in this story, please visit: www.rte.ie/helplines.