Limerick's first lady, Celia Holman Lee, has been modelling since she was 15. Now at 70, she's still one of the biggest names in the business. She chats to Janice Butler about keeping her mind and body filled with vitality.

Celia Holman Lee epitomises style, grace and elegance and at 70, she credits working and keeping her mind active as her secret to looking and most importantly, feeling, young.
The Limerick native, who has been in the modelling industry since she was 15, has amassed a loyal following who love her fashion sense and knack for dressing for her age. he's also earned massive respect in the industry, with the Holman Lee agency one of the biggest in the country.
When I reach out to her for a chat, she's as courteous as I imagine and responds immediately. She's minding two of her five grandchildren for the weekend she tells me, it's another activity that keeps her on her toes. "We're up since seven getting them to school but we love it, they're brilliant kids."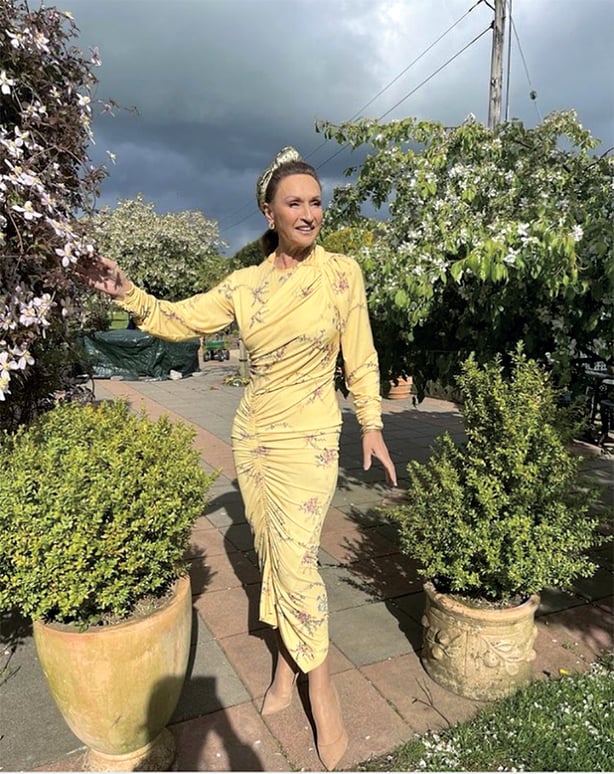 Celia grew up in a council house in Limerick city ,with her mother Kathleen Meehan. Limerick is still her home, where she lives with husband Ger and runs the agency with her daughter Cecile and daughter-in-law Asta (married to Celia's son Ivan).
After working over five decades in the business, she'd be easily forgiven for putting her feet-up, but Celia maintains her work keeps her sharp. "My first port of call would be working and keeping the mind active. It's so important. When you're retired, of course enjoy the time, but keep the brain and mind as active as you possibly can, by challenging yourself."
Lockdown saw most of Celia and her agency's work cease for the first time ever, but not one to sit around and wallow, she improvised.
"I got onto the city council this summer and I said if you can put bands on the streets, we can put models on the streets, so we did the first outdoor fashion show and we got coverage in every newspaper in the country. Out of that we spotted another opening with Culture Night, because that was all outdoors and the models displayed the designs in a show there. So that's my point, you've got to keep the mind active and thinking of new ideas and ways around things."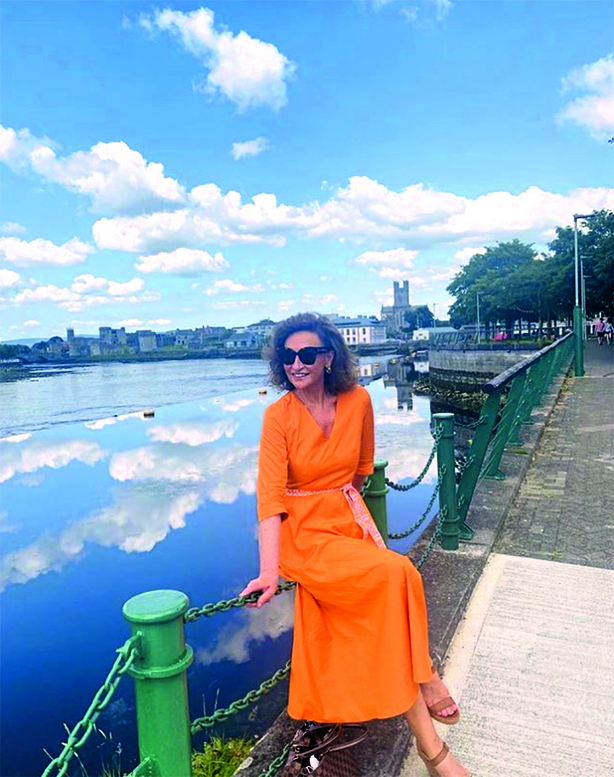 She remarks that her daughter and daughter-in-law do most of the work in the agency now;. "I'm as busy as I want to be," she says. One thing she does admit to struggling with is social media and how much it's changed her industry. "No one talks on the phone any more and I don't like that. I ring everybody and I know I'm probably annoying them but the online thing is a different world to me and a completely different way to do business," she says.
These days, Celia is often to be found on RTÉ's Today show, talking about style with Maura, Dáithí and Emer. "I enjoy the TV work and the girls in RTÉ make it as easy as possible for me and sure, I can talk for Ireland," she laughs.
She's always been physically active for her job but she says now she has the time to enjoy the benefits of a walk outdoors. "I love to walk; I try to get out and walk every day and I do some sort of stretch, just to make sure there's movement in my day. When I was younger, I could go a full day without looking up at the sky – you'd be so busy – but now I try to soak in the outdoors and get air into my lungs because I have the time to do it."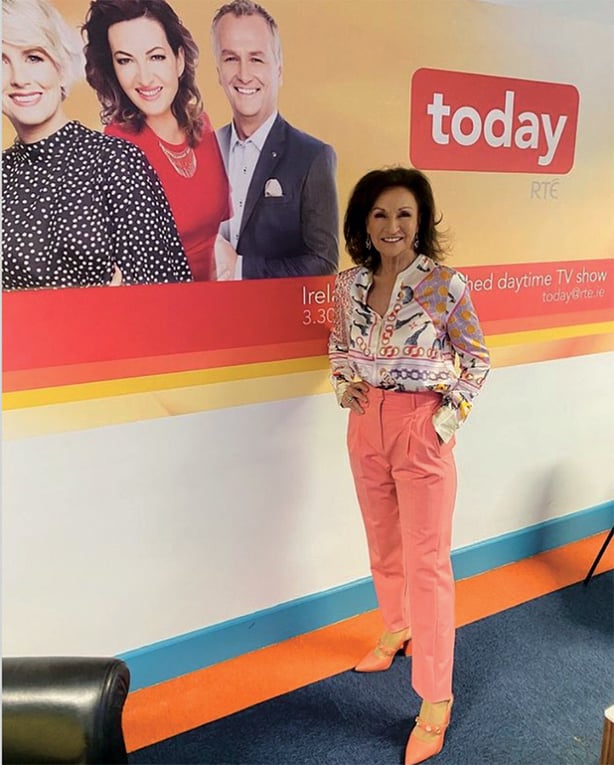 She says she sometimes finds it hard to believe she will be 71 (in December), but she appreciates the life she's led so far. "I would take 50 or 50 quicker than I would 70, to be honest with you," she laughs.
"But it's life and I've had a great one, despite the difficult times. I've certainly had some tough times but I've had a good life and I'm thankful for that. I don't think it's hit me that I'm 70 yet. But I do hear from other women who say to me 'Please keep your drive and your passion' and I love to hear that. It's no different than me looking at Helen Mirren and admiring her rockin' it in Venice wearing Dolce e Gabbana. We all need role models."
She's very honest that lockdown took a toll: "I missed all my friends and the people I've gotten to know from those jobs over the years. It was a bit surreal. Covid made the days turn into weeks for me. I never thought like that before and I'm finding it a bit hard to shake it."
She would never want to see a day when she doesn't do some work, "That would be a very sad time for me," she says. "I have loved it; you couldn't stay in it this long if you didn't love it. I find the grandchildren are a wonderful distraction too. They keep me busy, but I'll always want to be working in some shape or form."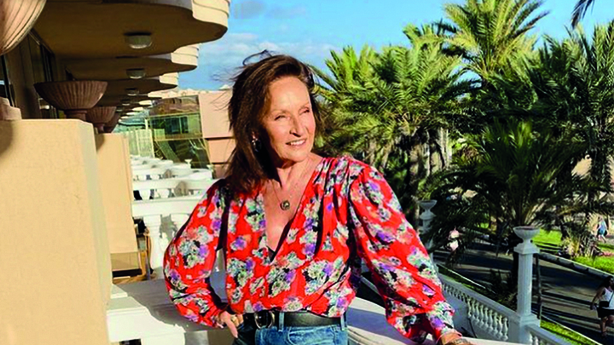 Celia's top fashion & beauty tips:
I wear foundation because that will have a factor 50 in it which protects my skin. I always have my eyebrows done or pencilled in, then a bit of lipstick and mascara and that's it. A nice soft foundation that has a glow in it is great for women of my age. You don't want to do with anything too heavy or translucent powders because it dries into the creases and makes you look older .
As you get older, the skin changes in tone and it gets paler or more translucent so if you put on your foundation and find you're still a bit pale, buy the same foundation in a shade or two darker and put a little bit on your forehead where it would get sun-kissed and on the cheek bone, to lift the face and then a little bit on the jawbone and blended in.
All our bodies change, especially as we get older – get to know your body shape, that is the key thing. There is such a variety of clothes now and shapes to suit everyone. I always go for below the knee and below the elbow. A pop of colour in a coat or jacket is great. As you get older, colour is your friend and for a cheaper way of doing this, bring the colour in with a scarf.