Click through the gallery at the top of the page to see the results of last night's Designed for Life. Scroll down to the shop the look.
Arlene McIntyre has built a career out of creating swoon-worthy homes for celebrities like Vogue Williams and Millie Macintosh, and now she's sharing those style tips with RTÉ views in her new show, Designed for Life.
In it, the renowned international interior designer takes on six design projects from a range of backgrounds and budgets, from a Victorian apartment to a urban city centre flat, a riverside property to a classic redbrick home and more.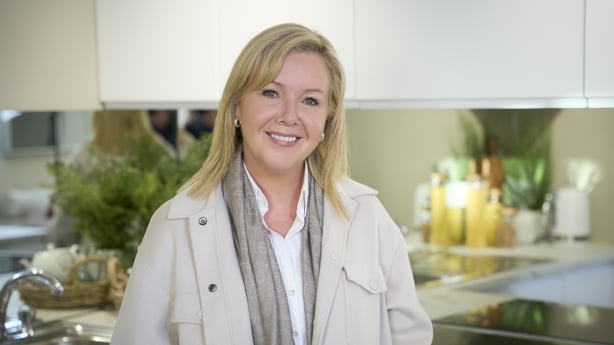 Each episode follows along with the transformation of one property, as McIntyre meets the clients, hears their aspirations and their budget. The series follow the interior design process of creating bespoke solutions for each of the homeowners.
In episode two, we met Teresa Slattery from Galway, who has just moved into an apartment in the Liberties, one of the oldest parts of Dublin. It's a spot full of character, but the apartment is in need of a revamp.
Can Arlene give Teresa everything on her wish list: an open plan kitchen, a new seating area for entertaining family and friends and a space to work and relax in? It's a tall order for a tight space and a tight budget, and it will take clever design to deliver on functionality, comfort and style.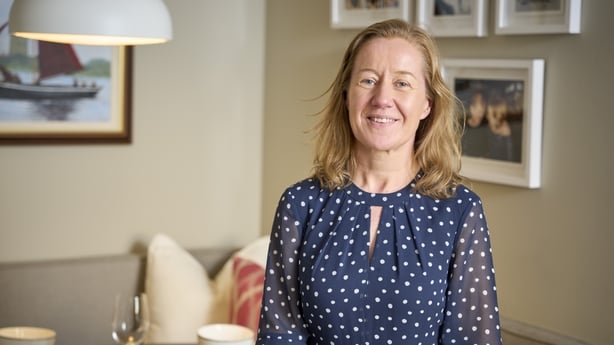 Helped along by her dynamic team at Ventura Design, as well as the charismatic Project Manager Zara Leon – who shares her own tips with viewers throughout the series – Arlene will be challenged to reimagine this unique space.
Shop the look
Kitchen units - The Panelling Centre - www.panellingcentre.ie
Bespoke kitchen bench and seat pads - Ventura Design - www.Ventura.ie
Mirrored Backsplash - Mirrored Art - www.mirroredart.ie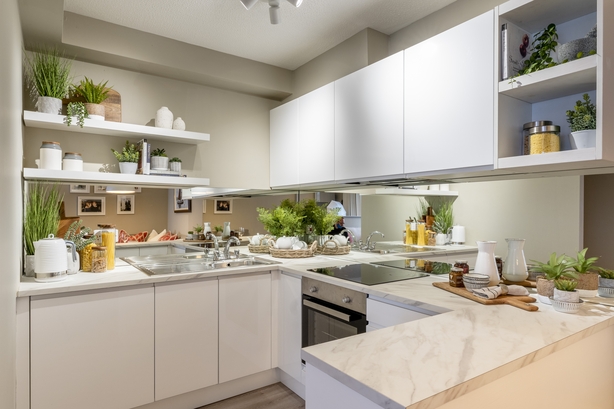 Carina Table - V2 living - www.v2living.ie
Harry Dining chairs - V2 living - www.v2living.ie
London Chaise Sofa - Ventura Design - www.Ventura.ie
Scatter Cushions - Ventura Design - www.Ventura.ie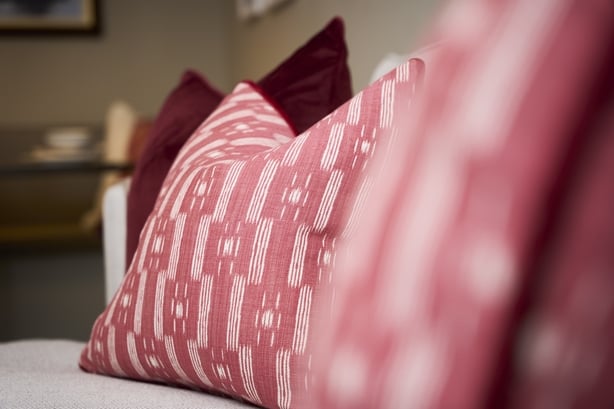 Rug - Matt Britton Carpets - www.mattbritton.ie
Ceiling light (Living room area) - Hicken Lighting - www.Hickenlighting.com
Mirror Living area - Ikea - www.Ikea.com
TV unit - Ikea - www.Ikea.com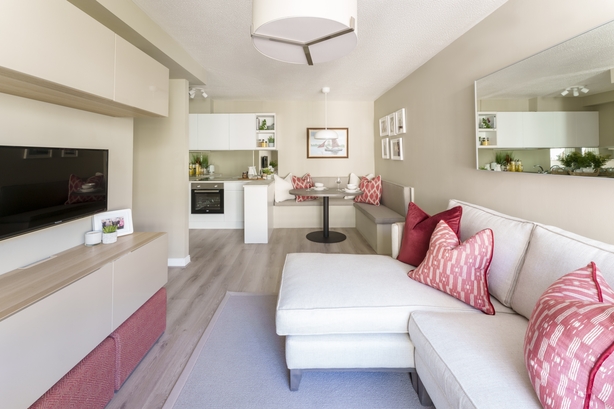 Framing - Copper House Gallery - www.thecopperhousegallery.com
Paint colour in kitchen and living area - Drop Cloth from Farrow and Ball - www.farrow-ball.com
Paint Colour on skirting, ceiling, door and coving - All White from Farrow and Ball - www.farrow-ball.com
Curtains - Ventura Design - www.ventura.ie
Watch Designed for Life on Tuesdays at 8:30pm on RTÉ One.
Photo credit: Piotr Zawistoski.