SSE Airtricity have partnered with Sick of Plastic and the National Geographic Society to bring the Planet or Plastic? photographic exhibition to Dublin.
This unmissable exhibition features work from some of the world's most acclaimed environmental photographers, using visual storytelling and multimedia it charts our planets relationship with plastic and delivers a thought-provoking warning in how we must do more to protect our planet.
Launched at Harbour Plaza, Dun Laoghaire on October 12th, the exhibition will move to the Skerries Promenade from the 15th of November to the 15th of December.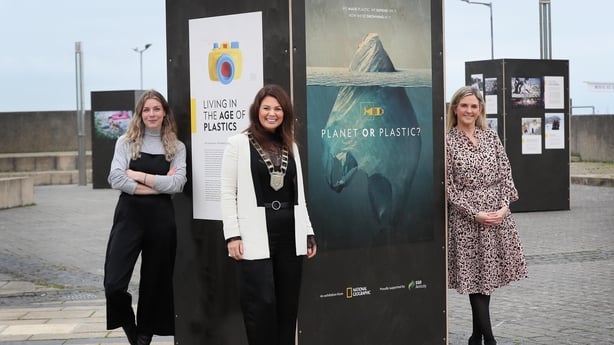 We caught up with campaign leader Lyndsey O'Connell, who has been at the forefront of bringing the exhibition to Ireland, to find out more.
How did this exhibition land in Dublin? How much work goes on behind the scenes to get an exhibition on the road?
A lot of work, and it would not have been possible without the help of our partners SSE Airtircity and The National Geographic Society. Together we have waded through the murky waters of lockdowns and unknowing, but here we are launching this incredibly important and visually striking exhibition just before COP 26 kicks off.
The Sick of Plastic campaign is a grassroots movement. For three years, we have been highlighting the many negative environmental, health and financial costs of plastic pollution here in Ireland.
As part of our educational remit we were looking for a partnership that would allow us to bring more awareness to this issue. We are delighted to be partnering up with SSE Airtricity, the Principal Partner of the 2021 UN Climate Change Conference (COP26) in Glasgow, to bring this striking exhibition to Ireland.
Without their help, a small grassroots campaign like ours would never have been able to host this exhibition and bring it on its Irish Roadshow.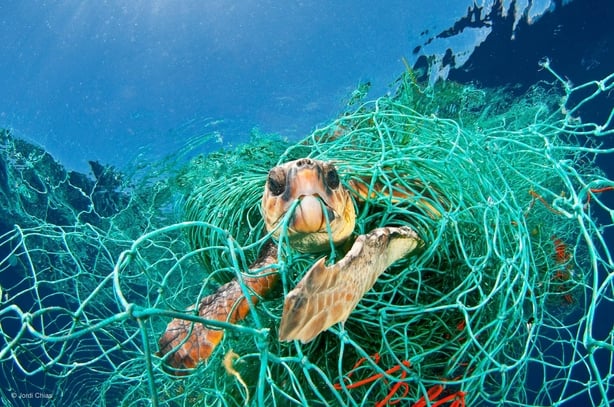 We hear about the problem with plastic all the time but seeing it is another story, what have some of the reactions to the exhibit been in other parts of the world?
A picture really is worth a thousand words.

The issue of plastic pollution is a global one, it is one of the greatest environmental challenges of this generation. However, issues around litter, the pollution of our seas and fields, and increased amounts of packaging waste are felt equally here in Ireland as well as the rest of the planet.
Although the the Planet or Plastic? exhibition has been shown in faraway places like Malaysia and the USA, the reaction has been similar to what we are seeing here in Ireland. We humans have become accustomed to seeing plastic everywhere.
Wrapped on our 'fresh' fruit and vegetables, in our toothpaste, in our children's safety equipment, our aeroplanes and cars - it's everywhere.

But this has not always been the case. Plastic is a relatively modern invention. It flooded the market back in the 1950's causing a shift in how we consume. We no longer prioritised reuse, instead we now consider plastic throwaway. However, plastic never breaks down. It just becomes micro-plastics and stays in our environment.
The exhibition tells us a story. It gives us a chronological timeline of plastic, starting from its invention just over a century ago to its mass consumption today.
Visitors leave this exhibition with a sense of just how bad this crisis is and a desire to do something about it.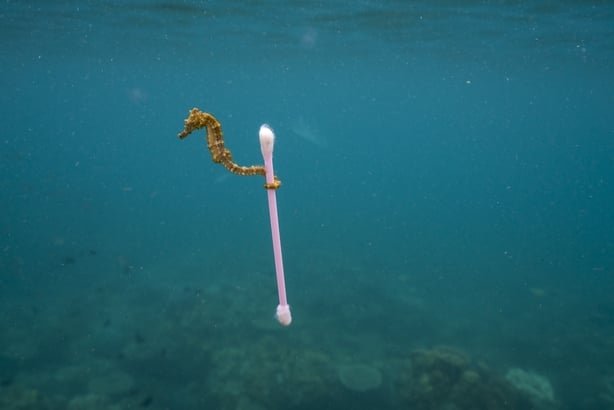 What impact do you feel the exhibit has had?
Once we start to see all of the unnecessary plastic around us, it's very hard to un-see it. We hope that by coming to visit this exhibition, visitors will leave wearing a lens that allows them to see all of the unnecessary plastic in their homes, workplaces, shops etc. Once we put on this lens we really start to understand the extent of the problem here in Ireland.
It is our hope that visitors will be inspired to take action, to use their purchasing power when shopping to show industry that we don't want their unnecessary plastic packaging. To push back on their shops and local businesses and ask them to produce less plastic.
However, while there is a lot we can do as individuals, we know that real change has to come from the top. Our campaign lobbies government to introduce refill targets for the grocery sector and we push back on large supermarkets and industry, demanding that they cut down on plastic usage, where possible. We have a real challenge on our hands; the WWF has said that plastic production is set to double by 2030, that's if we let it.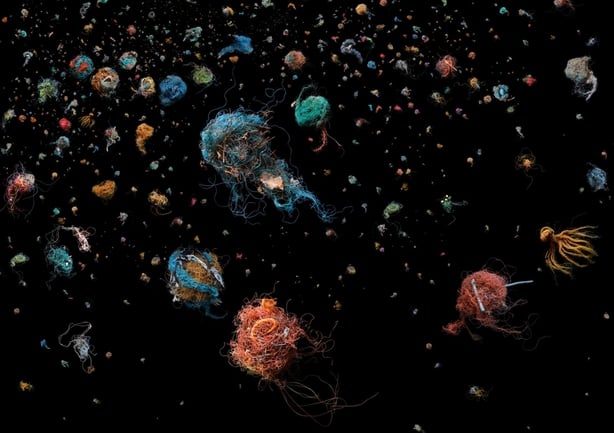 Picking Dublin venues by the water is especially striking, do you hope it will bring home the message even further?
The locations couldn't be better. The exhibition will be on the Harbour plaza in Dún Laoghaire and along the promenade in Skerries, so people will be able to look out to sea as they take in the exhibition. The sea is a place that we really don't want our plastic ending up, so it really brings home the importance of taking the plastic crisis serious.
If there was one habit or action that everyone could take against plastic today, what would you hope it would be?
Put on a plastic lens. If we begin by seeing all of the unnecessary plastic in our shops and homes, we start to see where we can cut back and look for plastic free alternatives.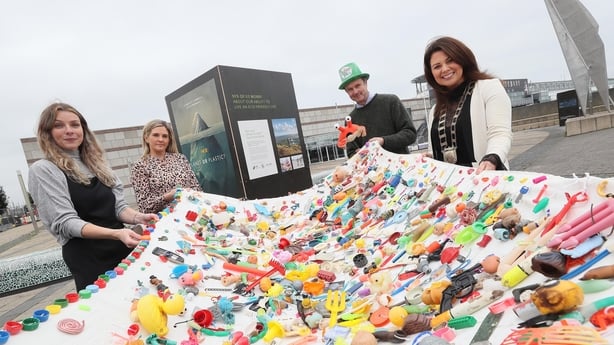 What are your own goals at the moment?
In the last three years, we have achieved a number of our original goals, such as:
A deposit and return scheme for plastic & glass bottles and cans (due to come in)
A tax on take-away cups & containers, to encourage reusable options (due to come in)
A ban on single-use plastic items like straws and cutlery (transposed to Irish law in July 21).
As such we have amended our demands, now we are focused on:
Making supermarkets drastically reduce the amount of plastic packaging they use (by moving to refill options in store)
Supermarkets to offer more loose produce at competitive prices
Commercial entities to move towards reusable options rather than switching to compostable items, which are still single-use (Reuse, Refill)
Reusable menstrual items to have 0% VAT like Single Use counterparts
Move away from compostable and biodegradable options as they are still Single Use
Better investment in refill systems and incentives for businesses.
To find out more about the Planet or Plastic? exhibition, click here.