Paschal Donohoe, Minister for Finance and Michael McGrath, Minister for Public Expenditure & Reform delivered the Budget speech at 1pm on Tuesday 12th October 2021. John Lowe of Money Doctors.ie reports.
Here are the highlights at a glance…
€4.7 billion was the Budget with €1billion in new spending and €500m in tax cuts.
Tax credits and bands to offset the impact of inflation on people's take-home pay will be indexed – standard rate band increased by €1,500 and personal tax credit, employee tax credit and earned income credit by €50.
Workers will be able to defray the cost of utilities (electricity, heat and broadband) against the tax they pay as an alternative to the €3.20 per day some employers are paying them.
Social welfare payments up €5 per week including State Pension and Fuel Allowance (the latter effective immediately). This includes maternity and paternity benefit – 7 weeks' leave from next August supported by the State.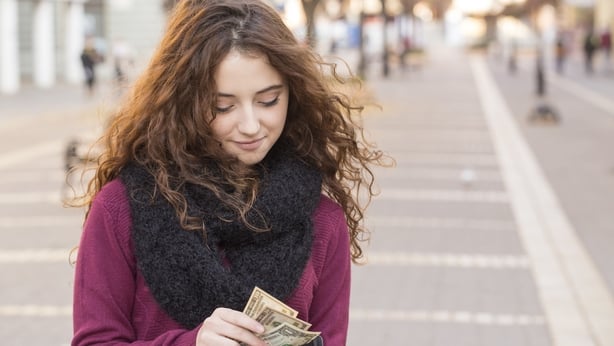 Christmas bonus - 100% bonus will again be paid 7th December 2021 to those qualified – all those on Pandemic Unemployment Payments will also receive the bonus.
COVID-19 supports – with the PUP payments being phased out next February 2022, businesses will continue to be supported via EWSS until 30th April 2022 – but no support for new employers after 1st January 2022. The primary qualifying criteria for the EWSS is that the employer must be able to demonstrate that they are operating at no more than 70 per cent of their previous turnover level and this is unlikely to change.
€100 million more will be made available for disability services in the Budget while the total number of extra Special Needs Assistants set to be announced today is likely to be around 1,200.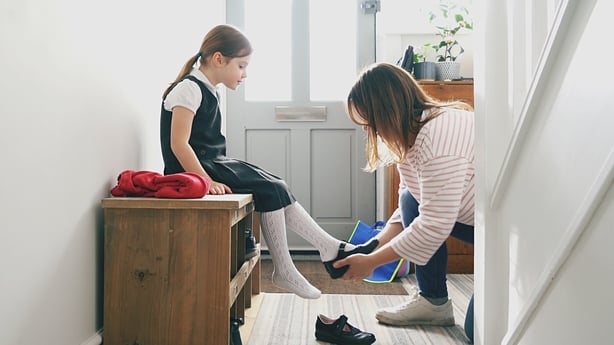 Back to School Clothing & Footwear allowance up €10 while teacher pupil ratio is to be reduced to 24 from 25.
Carer's Allowance – means test broadened so more carers eligible to claim. Carers can earn and still qualify for the Allowance up to € 350 for single and € 750 per week for couples. Plus the wage subsidy scheme rate for disabled will rise by €1 per hour. There is also an earnings limit on disability allowance up to €375 from €350 plus a weekly means disregard for disability allowance up from €2.50 to €7.60 per week.
Minimum wage has been increased by 30cent to €10.50 per hour.
Free GP care to children under 8 years of age plus childcare fees to be frozen. Children who are hospitalised receive a Domiciliary Allowance for a further 3 months to 6 months while there are moves to cut the cost of hospital charges for children.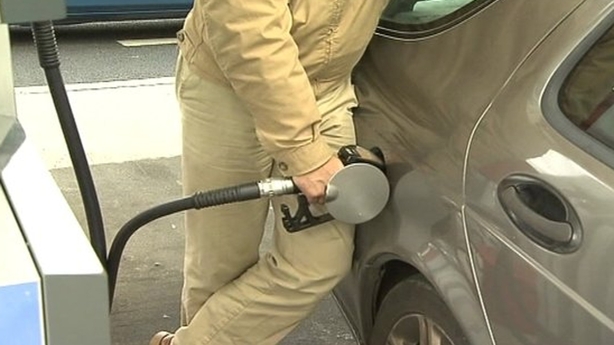 Climate change - Carbon tax will rise by €7.50 to € 41 per tonne – same as last year's Budget -as part of efforts to reduce greenhouse gas emissions by 7 per cent per year. This means an estimated €1.28 extra on a 60 litre tank of petrol and €1.48 more for a full fill of diesel from Budget Day midnight.
Increases in the cost of other fuels such as kerosene (900 litre tank up €19.40), natural gas (average annual usage up €16.95), coal (40kg bag up 89c) and peat briquettes (12.5kg bale up 20c) would not kick in until May.
More than €202 million is set to be earmarked for retrofitting in excess of 20,000 homes, with half to be spent on 4,500 free home upgrades for low-income or energy-poverty households. The remainder will be given in grants.
Cigarettes – up 50cent a pack while alcohol remains unchanged.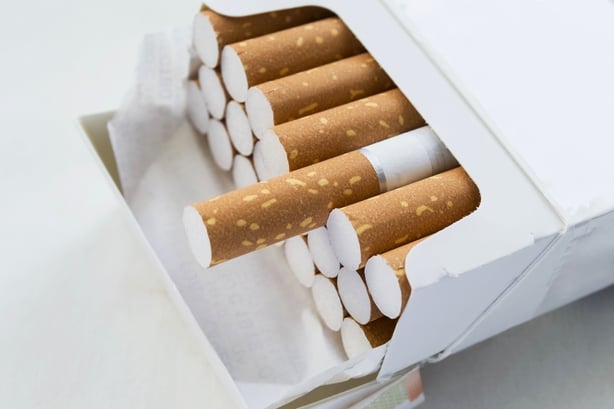 Spending on housing is set to rise to €4 billion. This will include nearly €200 million in funding for homeless services and €85 million for retrofitting. An extension to the Help to Buy Scheme was announced to the end of 2022. The scheme offers a tax rebate to first-time buyers of new homes and was due to run out at the end of the year. It appears as though the parameters of the scheme will remain the same in terms of how much a person can claim back.
€174 million set aside for supporting the direct delivery of over 4,000 affordable homes next year
A €100 million recovery package for the tourism sector is planned, focusing on sustainable recovery, festivals and nightlife activities. The Department of Tourism will also target UK and US visitors with flagship events such as an American football college game.
A basic income guarantee scheme for artists will be piloted from January. Some €25 million will be put aside to help venues put on events after the next reopening date of October 22nd.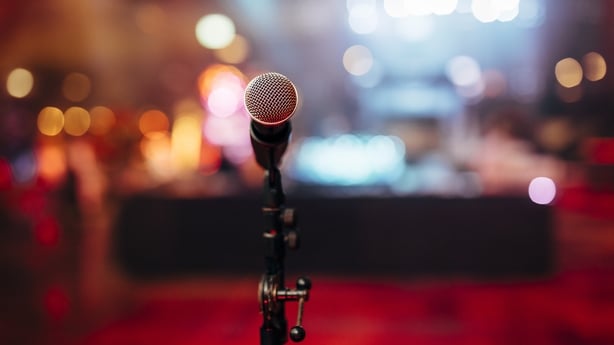 INCOME & OTHER TAXES
Income tax
An increase of €1,500 in the income tax standard rate band for all earners, from €35,300 to €36,800 for single individuals
An increase from €44,300 to €45,800 for married couples / civil partners with one earner
An increase of €50 for the following tax credits - Personal Tax Credit, Employee Tax Credit and Earned Income Tax Credit
Minimum wage goes up 30 cents to €10.50 per hour
Universal Social Charge
One change in the 2nd band (up €608)
| | |
| --- | --- |
| 2021 | 2022 |
| First €12,012 - 0.5% | First €12,012 - 0.5% |
| Next €8,675 - 2.0% | Next €9,283 - 2.0% |
| Next €49,560 - 4.5% | Next €49,560 - 4.5% |
| Balance 8.00% | Balance 8.0% |
Corporation Tax
Remains unchanged at 12.5% for companies with a turnover less than €750 million.
15% is the new Corporation Tax rate for those companies with a turnover exceeding €750 million.
Capital Gains Tax
Capital Acquisition Tax ( inheritance tax )
Remains the same
The threshold for Group A category (parent to child) € 335,000
Categories B € 32,500 & C € 16,250
Rate remains at 33% over the thresholds
EXIT investment rates
No change in the Budget speech in the exit tax rate of 41% on investments.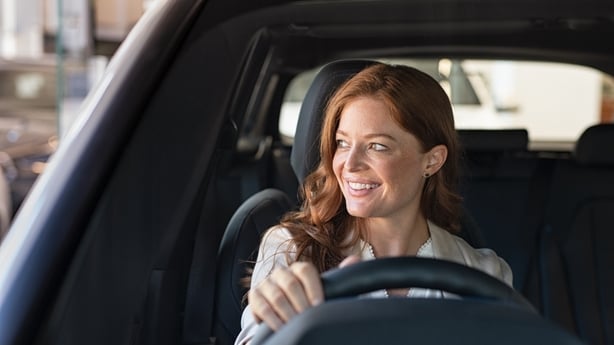 THE MOTOR INDUSTRY
VRT and Motor Tax are being reformed
1% increase for vehicles that fall between bands 9-12, 2% for bands 13-15 and 4% for those in bands 16-20
Motor Tax rates will remain unchanged for all cars in the engine sized regime and all but the most pollutant cars in the post-2008 regime.
Accelerated Capital Allowance scheme for gas and hydrogen powered vehicles and refuelling equipment extended for three years
Extension of BIK exemption for EVs
The BIK exemption for battery electric vehicles will be extended out to 2025 with a tapering effect on the vehicle value. This measure will take effect from 2023.
For BIK purposes, the original market value of an electric vehicle will be reduced to €35,000 for 2023; €20,000 for 2024; and €10,000 for 2025.
Petrol / diesel
Up 2 cents per litre (or € 1.28 for every 60 litre fill on petrol and € 1.48 for every 6 litre fill on diesel) from midnight of 12th October 2021. This is the third of 10 planned annual increases. Home heating oil will only increase next May AFTER the winter has passed.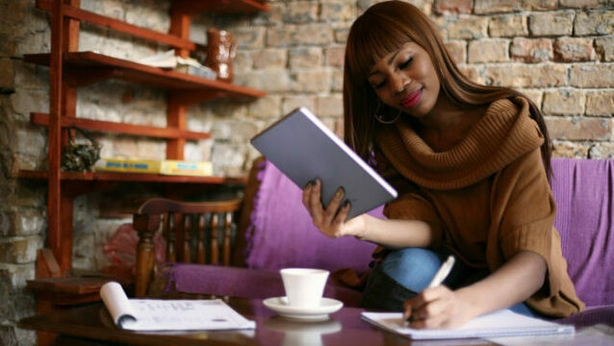 SOCIAL WELFARE BENEFITS
All Social Welfare benefits increased by €5 per week
For self-employed recipients of the Pandemic Unemployment Payment (PUP), payments will be maintained until February 2022
Living Alone Allowance increased by €3 per week.
The child supplement to certain Social Welfare benefits, such as Jobseekers and Illness, will be increased in 2022 by €2 per week for children under 12 and by € 3 per week for a child over 12
Christmas Bonuses will be paid to pensioners on 7th December as well as to PUP (those of the 228,000 who have been on the PUP scheme for over 4 months) and Jobseekers' Allowances recipients.
Fuel allowance - up € 5 per week to € 33 per week.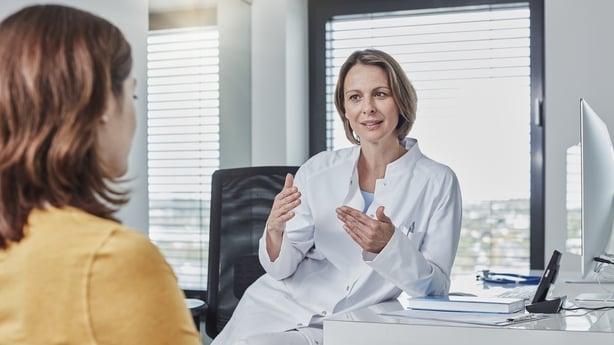 HEALTHCARE
Free GP care to be extended to children aged 6 and 7 years of age
Free contraception for women aged 17-25 from next August
The maximum amount someone will pay for approved prescribed medicine under the Drugs Repayment Scheme will be cut from €114 a month to €100
€10.5 million has been provided for 19 additional critical care beds in 2022, bringing the total ICU beds next year to 340
€250 million to address waiting lists
€37 million for the Department of Health to provide further supports for areas hard hit by the pandemic - palliative care, mental health and disability services.
€105 million for disability services, including supports for school leavers and those inappropriately living in nursing homes.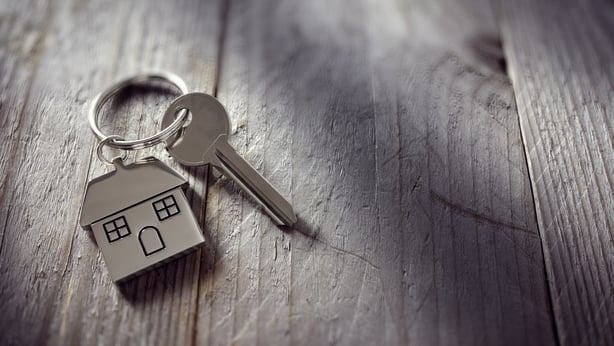 HOUSING, THE HOMELESS AND OTHER SOCIAL HOUSING BENEFITS
Help to Buy scheme retained for first-time buyers of new homes by way of a 10% income tax refund. Maximum payment is € 30,000 and only eligible up to a purchase price of € 500,000. The rebate will be of income tax paid over the previous four years and only purchases of new homes will qualify. The applicants must also take out a mortgage of 70% of the purchase price to qualify. This scheme is retained to December 2022.
A zoned land tax (3%) is to be introduced to encourage the use of land for building homes.
An additional 14,000 Housing Assistance Payment (HAP) tenancies will be delivered.
€18 million for Traveller accommodation.
Relief for pre-listing expenses for landlords will be extended for another three years to encourage landlords to return empty properties to the market as quickly as possible.
As previously announced by the government, some 9,000 new build social housing units costing €2.5 billion of the €6 billion allocated will be delivered next year as well as over 4,000 affordable homes.
€202 million fund for people to improve the energy efficiency of their homes in 2022
Fuel allowance increases by €5 per week to €33 per week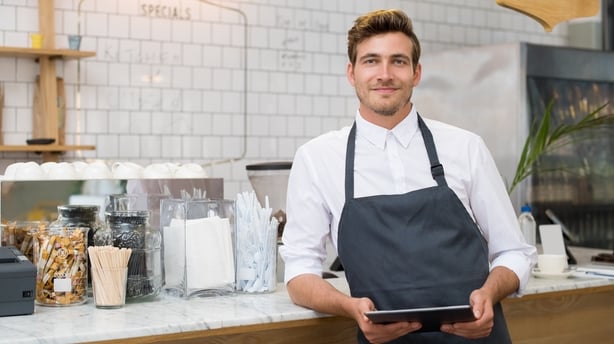 SMALL & MEDIUM SIZED BUSINESSES
VAT (Valued Added Tax)
9% rate (hospitality and tourism sectors) is maintained but only until the end of August 2022.
Increase in employer's PRSI rates
There was a minor increase in the employee earnings limit for Class A PRSI at which the full 11.05% employer PRSI rate applies, from €398 to €410 per week from 1st January 2022.
Employer Wage Subsidy Scheme (EWSS) extended until 30 April, 2022 - the scheme will close to new employers from 1 January, 2022

INDIRECT TAXES, EXCISE AND OTHER DUTIES
Tobacco – up 50 cents per pack of 20 - now costing €14.50 per pack, with 30g packet of rolling tobacco will now be more than €16.50 - effective from midnight 12th October 2021 It means if you smoke a pack of cigarettes a day and you are on the 40% tax rate, you will need to earn c. €1,436 gross every month to maintain your habit.
Alcohol – no increases on beer spirits or wines
50 per cent excise relief for small producers of cider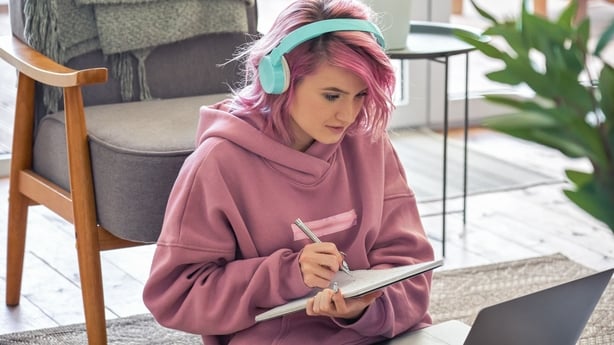 EDUCATION
Children up to the age of 15 will be included in the universal payment under the National Childcare Scheme. It provides 50c per hour towards the cost of a Tusla-registered childcare place for a maximum of 45 hours per week
New funding stream for up to 4,700 early years and childcare providers will be put in place from September 2022 onwards to support improvements in the quality of childcare provision
Average teacher to pupil ratio in primary schools is expected to be reduced from 25 to 24 pupils
980 additional teachers and 1,165 additional SNAs
€50 million in ICT grants for primary and post primary schools
Funding for 200 school building projects
€30 million for the school transport scheme
€18 million to expand DEIS programme and €4 million to extend hot school meals to more DEIS primary schools
Maintenance grant for Third Level students will be increased by €200, qualifying income thresholds expanded by €1,000 and qualifying distance reduced from 45km to 30km
€200 contribution fee for post-Leaving Certificate courses abolished
Creation of 20,000 new further education and training places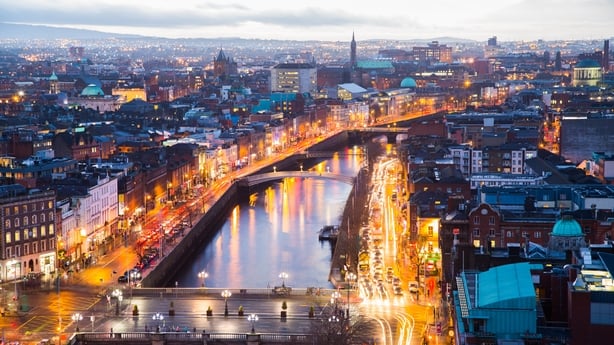 TRAVEL & TOURISM, ARTS & CULTURE
New Youth Travel Card will offer a 50% discount to those aged between 19 and 23 across the transport network
€360 million allocated to boost Active Travel and Greenways
€40 million to market Ireland overseas as a tourist destination
€25 million to establish a basic income scheme for artists
Over €60 million to extend the commercial rates waiver for quarter four targeted at the hospitality, arts and certain tourism related sectors
€90 million for an aviation package to help Ireland rebuild connectivity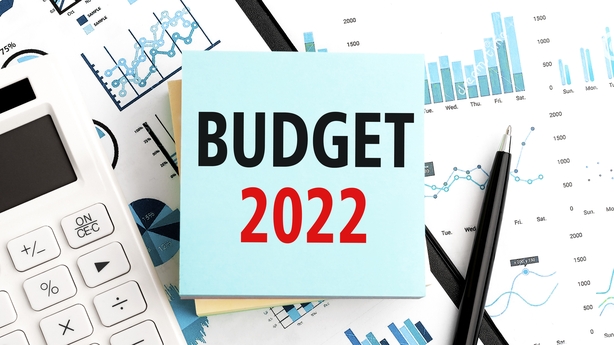 OTHER ITEMS
Bank levy to be extended, but reduced to €87million as banks - Ulster bank and KBC Bank - leave market in 2022, and reviewed.
An additional €140 million was allocated to the Overseas Development Aid (ODA) a fund now totaling €1 billion for the first time. Ireland is at the forefront in per capita terms in showing solidarity with vulnerable communities around the world.

FOR FARMERS, FARMING AND THE AGRI-FOOD SECTOR
General stock relief will continue to the end of 2024
Stock relief for Young Trained Farmers and Farm Partnerships, and the Young Trained Farmer stamp duty relief will continue to the end of the year.
The views expressed here are those of the author and do not represent or reflect the views of RTÉ.
For more information on John Lowe, click on his profile above or visit his website here.