Ultimate Hell Week has returned to RTÉ One with a special edition in which sports stars and others are pushed to their physical and mental limits. Donal O'Donoghue talks to singer Jake Carter and footballer Stephanie Roche about their time in hell.
For a long time after he wrapped Ultimate Hell Week, Jake Carter found it hard to shake the nightmares.
"I'd be in bed at night talking in my sleep and sleepwalking too" says the singer. "In the morning, my girlfriend Karen [Byrne, his dance partner when they won Dancing with the Stars] would tell me how I had been waking up in the night, thinking that I was shooting people in the bedroom, crazy stuff. It was as if I was thinking I was an Army Ranger. I was doing those things in my sleep for about a month after the show finished. I even got a bit of a jolt watching the trailer the other day. It brought me right back to all that happened in May."
Ah yes, the trailer, just a taster of Special Forces, Ultimate Hell Week: The Professionals (to give the reality show its full title). We're not in Wicklow any more: helicopters swoop, RIBs crash through waves and dogs on leashes snarl, as 18 'civilian recruits' are ferried to their location, an abandoned military installation on the Cork coast (Camden Fort Meagher in Crosshaven).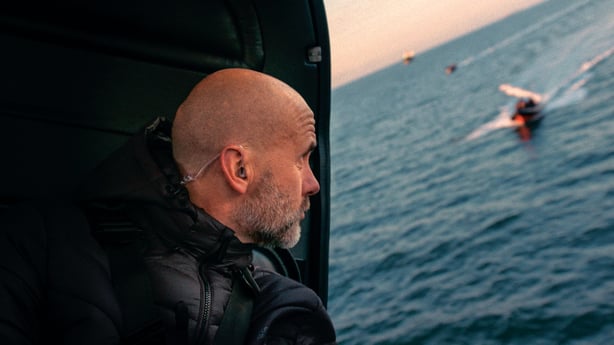 Overseeing all are the Drill Sergeants (DS), four former Irish Army Rangers. In at the deep end, the recruits are no longer a name, just a number. "No one here gives a f**k how many medals you have won," says lead DS Ray Goggins to a motley mix that includes sports stars, TV personalities and a comedian.
At 22, Jake Carter is the youngest of the participants. He was 'No 12' while Republic of Ireland footballer Stephanie Roche (32) was 'No. 6'. More than three months after Hell Week, some of which was also filmed on Spike Island, their experiences were still vivid.
"I was in bits for weeks after the show," says Roche. "In the car on the way home, after I finished, I'd fall asleep only to jerk awake and start babbling like I was drunk with anxiety. The whole time I was there, it was complete mental torture, being constantly on edge, waiting for something to happen. Of course, the physical side was absolutely horrendous as well. It was by far the toughest thing I've ever done in my life."
The recruits include former rugby international Peter Stringer (who gets a hard time in episode one) and GAA star Valerie Mulcahy,who becomes a 'heatseeker' for the DSs ("We're going to keep an eye on her"). Some knew what was coming, sort of.
"I had watched the Irish show as well as the UK SAS version," says Carter. "I thought 'I could do that and be alright'. But when the s**t hits the fan, it's so much worse than you can imagine."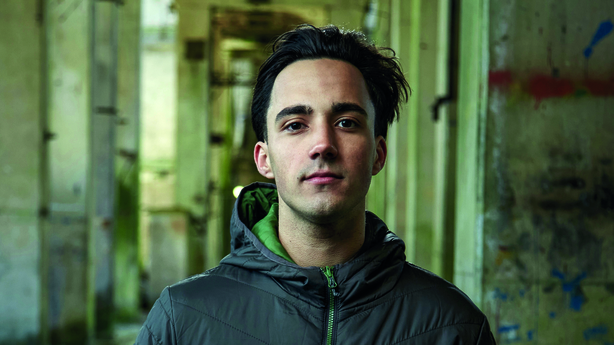 Food was rationed, the exercises were gruelling, the water was cold and sleep was a luxury. "It was like being hit by a brick wall," says Carter. "It was then I realised that this really wasn't a TV show any more and you just go into survival mode."
Roche, runner-up for the 2014 FIFA Goal of the Year with a wonder strike for her club Peamount United, hadn't seen the show before. "Then about three weeks before filming, I watched previous shows and that was probably the worst thing I could have done."
In the opening episode, a chattering Roche reasons that it's a TV show and they can't kill you. But in the thick of it, she began to have her doubts. "There were times when I thought 'Maybe I might die here!' but from day one my priority was to try to listen to every bit of information that the DSs gave us because they are the professionals. I reasoned that if I took that information on board and did it to the best of my ability, then I wouldn't die."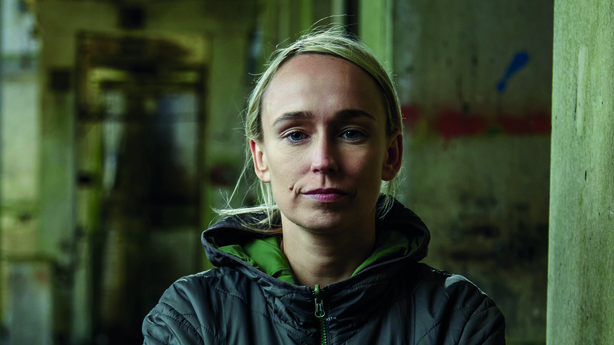 Each of the recruits chose a charity: and the longer they last on the show, the more their charity is likely to get via donations from the public. Carter's charity was Make A Wish Ireland, Roche's was Diabetes Ireland. "My boyfriend Dean's nephew, Archie, was diagnosed with diabetes two years ago when he was seven years old," she says.
"Archie has gone through a lot so I thought that if he saw me doing this, it would show that he could get through stuff as well. And for myself, it was just to prove that I was strong enough mentally and physically to put my body through that. Maybe it was just the competitive side in me too."
"I just want to prove people wrong," says Carter of his reasons. "When I mentioned it to my brother Nathan and others, they were like 'There's no way in hell you'll survive that! You'll just last ten minutes and then quit!' So I wanted to prove people wrong and show them a different side to me. I'm five foot seven and was looking up at all these sporty athletes and thinking, 'Jesus, how am I going to survive? I'm just a singer, not a sportsperson'. The DS's also probably thought that this guy is going to go in a few hours. But I always love a challenge and throwing myself at anything, like Dancing with the Stars or in this case trying to be an Irish Ranger! It was an amazing experience but I don't think I'd ever do it again."
His charity was Make A Wish Ireland. "I've done some stuff with them before and it's nice to give these children opportunities to make their wishes come true. It's a charity I think I'll be supporting for the rest of my life."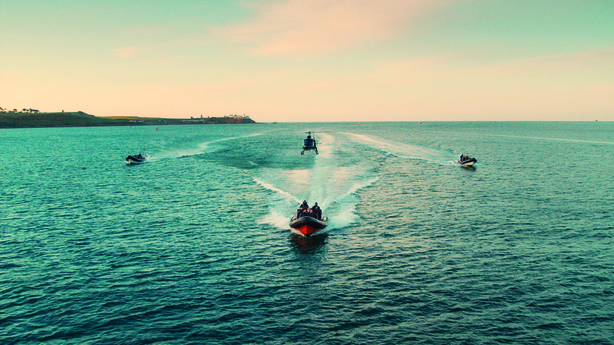 But his Hell Week adventure doesn't start well as struggles to untie his laces even before the challenges begin. "I double-knotted them just in case they came undone in the water," he says sheepishly. But Carter went on to surprise himself with his resilience. "Karen was overwhelmed, as was Nathan, because so many expected me to not even make it to the start line. Afterwards, I said to Nathan that he should do the next season and he said : 'After what you've just described, I would never go near that show!'"
Stephanie Roche – terrified of height and not good with the cold or water – also surprised herself. "I don't like using that phrase 'facing your fears' because it sounds a bit corny, but I was proud of what I did," she says.
"The toughest part was the stuff you can't prepare for. You can do all the physical training in advance but preparing mentally is the hardest. The day before I went down to Cork, I said to Dean 'I hope I don't make a show of myself and come out in the first half an hour.' So I did surprise myself. Like everyone, I wanted to do well, even though I was so anxious about what lay ahead. But I think I did myself and my family and friends proud."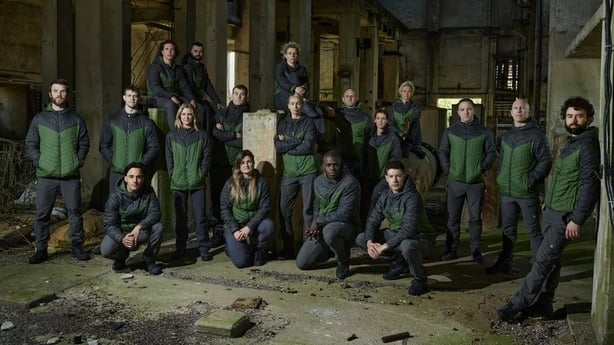 Today, the 18 recruits still keep in touch via Whatsapp and planned to watch the first episode of Ultimate Hell Week together. Otherwise, life goes on. When we spoke, Jake Carter was about to step into a recording studio in Dublin to work on new songs (there are plans for an EP next year) and Stephanie Roche was in Holland, playing with Peamount Utd in the Champions League and getting ready to return to the domestic league. Yet none of them are likely to forget that time in May 2021 when they spent a week in hell and lived to tell the tale.
"We will always have that," says Stephanie Roche. "And the fact that we did it together and got out the other end."
Watch Ultimate Hell Week: The Professionals on Wednesdays at 9:35pm on RTÉ One.