New research carried out by Behaviour and Attitudes on behalf of MSD Ireland, polling a sample of over 1,000 people in Ireland, has shown that around 7 in 10 people do not fully understand HPV.
Even though most people will be infected with a form of HPV in their lifetime, the research shows that over half of those surveyed believe that it is rare in Ireland, with just 4% correctly identifying HPV as extremely common.
The World Health Organisation (WHO) recently launched a global initiative aimed at eliminating cervical cancer by 2030 by focusing on prevention through vaccination and screening and treatment of pre-cancerous lesions. Greater awareness of HPV and its prevalence in Ireland are key.
What is HPV and what cancers can it cause?
The Human Papillomavirus (HPV) is a family of very common and highly contagious viruses which are spread through intimate skin to skin contact.
It is so common that almost all sexually active men and women will contract HPV at some point in their lives.
There are more than 100 different types of HPV, and most infections have no symptoms and clear naturally. When HPV infection doesn't clear naturally, though, it could lead to certain cancers in both men and women.
HPV causes 1 in 20 cancers worldwide and is one of the leading causes of cervical cancer. It also causes a substantial number of cancers in the vagina, vulva and anus, as well as genital warts.
In Ireland, HPV infection caused up to 420 cancer cases in men and women each year between 2010 and 2014, with as many as 130 people dying in Ireland each year from HPV related cancers.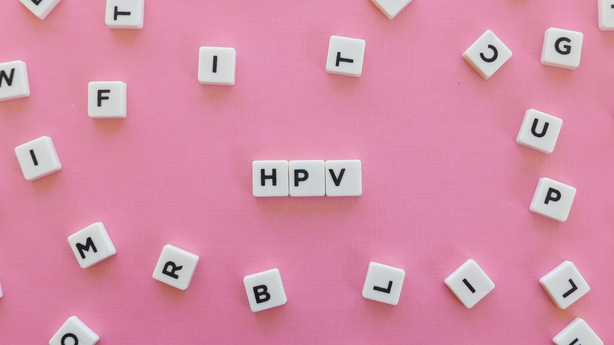 Boys and Girls
The survey also revealed differing attitudes of parents between their sons and daughters, despite HPV infection affecting both males and females.
Of those polled, 54% said they are worried about their sons coming into contact with HPV, but 77% are worried about their daughters coming into contact with HPV.
Roughly 1 in 3 say that they don't know whether HPV can cause cancer in men or not, although there is growth year on year in the knowledge of a connection.
64% of parents said they would like to be invited to a school meeting to discuss the vaccination when their child is in 6th Class.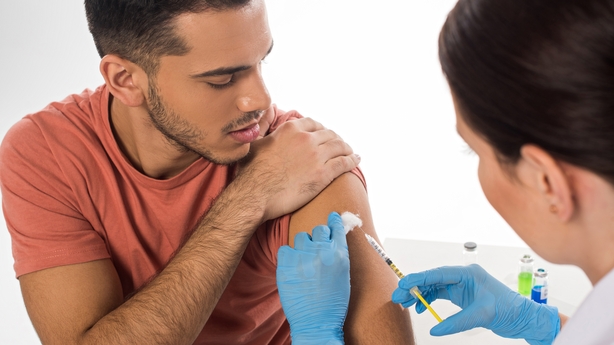 The Vaccine
The recent survey was conducted ahead of this autumn's National HPV Immunisation Programme in Ireland, which is offered to first-year boys and girls.
When it came to vaccinations, the survey revealed positive changes in public perceptions and awareness around HPV prevention, with 74% of parents saying they were aware of a vaccine to prevent HPV.
The survey also found 63% of respondents believe both girls and boys should be vaccinated against HPV.
Speaking about the new findings, Rachel Morrogh, Irish Cancer Society Director of Advocacy, said:
"Through amazing scientific breakthroughs and research, we are incredibly fortunate to have a vaccine that can prevent many HPV-related cancers and this is available, free of charge, to first year girls and boys each September."
"The Irish Cancer Society encourages all eligible boys and girls, and their families to become familiar with what HPV is, the cancers HPV can cause, the benefits of this vaccination and to seek out trusted information sources ahead of the vaccination roll-out in schools this month."
"We have it within our grasp to save more than 130 lives each year in Ireland."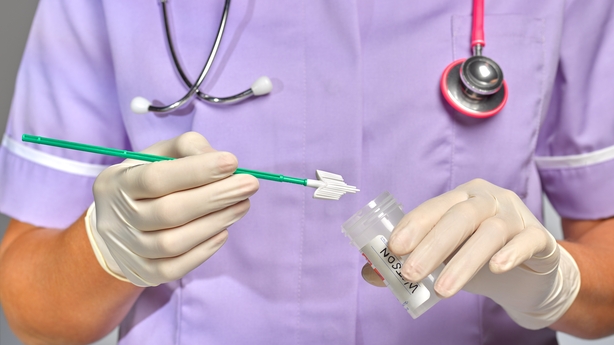 HPV & Cervical Cancer
According to the survey, 58% are now aware that HPV can cause cancer. When asked if there was a treatment for HPV, however, over half said they did not know, with a further 10% saying 'No, there is not'.
Building on the important role of public awareness campaigns, Bernie Carter, Assistant Director of Nursing Services from the Marie Keating Foundation said:
"Cervical cancer, which is predominantly caused by HPV, is a cancer that can be eliminated. The World Health Organisation's drive to eliminate HPV-related cancers through a three pillar approach which includes prevention, screening and cancer management could reduce more than 40% of new cases of the disease and 5 million related deaths by 2050."