The pandemic forced Neven Maguire to press pause on his frenetic work life – no bad thing, he tells Claire O'Mahony.
Finding an upside to the last 18 months is hard, especially if you work in the hospitality industry. Neven Maguire doesn't deny that the situation has been tough. But he also believes that the pandemic allowed him to press pause for a bit.
"I say it slightly embarrassed, in one way, maybe Covid has been actually very good for me personally, in that it has slowed me down; it's reset me and it's made me realise what's really important," says the chef-proprietor at MacNean House in Blacklion, Co Cavan.
Nonetheless, next month is still shaping up to be a lively one for the chef, with a new series of Neven's Spanish Food Trails beginning on September 8, and a new cookbook for children launching on September 24. As ever, he's also at the helm of his acclaimed restaurant and guesthouse, although the cookery school remains closed at present.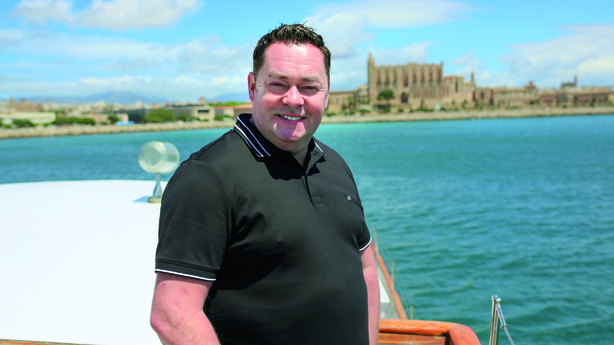 While it might seem a fairly full-on schedule, the chef insists that he has no intention of ratcheting up the pace until it reaches his pre-pandemic levels of busyness, when he was constantly on the road. "I definitely have a good work balance," he says while also acknowledging that his wife might demur. "Now you can ask Amelda, she might say something else, but I definitely feel it's manageable; that I'm enjoying it and I keep saying to myself, I'm not going back to where I was and that's for sure."
The fourth series of Neven's Spanish Food Trails sees him exploring the Balearic Islands of Mallorca and Menorca. Filmed over three weeks in May, the experience wasn't without its challenges. "I think our flights were cancelled maybe three times. And when we went over there, there was five in the crew. We could never eat together; it was always a three and a two. They were strict over there," he says.
He thoroughly enjoyed the visiting the Mediterranean islands and their rich food culture, and as someone who loves to travel, he felt privileged to get on a plane again. He was also delighted to encounter so many different people while he was there, from chefs to bakers and winemakers.
"It's the best job in the world to be eating some delicious food and meeting some amazing people. I always find it inspiring. It's amazing: even in this year, RTÉ has repeated a lot of my Spanish shows and the Seafood Trails and the number of people who are engaging with them and telling me how much they're enjoying it when they're coming for dinner. So even though they can't or haven't been away, they feel that they're getting a little taste of it."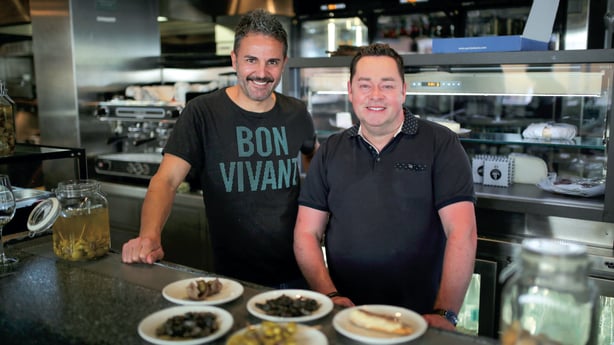 The new recipe book meanwhile, called Learn to Cook With Neven, is aimed at budding chefs and beginners. "It's very simple, step-by-step and it's a very different format to any other book I have done," he says, explaining that it came about as result of his live Zoom cook-alongs for children aged 8-14, that he ran in conjunction with Bord Bia.
"Definitely one thing I've learned over the whole Covid thing is that the engagement is just phenomenal and the number of young people and kids cooking, has definitely been very positive for me. It's lovely to see that and that's where the love of food starts."
He's also noted an increasing interest in food gardening, as evidenced by the number of guests at MacNean House who want to talk to gardener Kevin Ashley ("He's a genius," says Neven) and the person responsible for the restaurant's extensive vegetable, microgreens and herb collections.
"More and more people have reconnected with their outside space and you don't need a huge area to grow some lovely little herbs or a wee bit of salad. It can be done very, very simply," he says. "Even in my own house, I've a tiny little greenhouse here where we have about four different types of salad, maybe about four different herbs and I'm happy with that and that's what I use for my videos, and cooking at home."
We need your consent to load this Instagram contentWe use Instagram to manage extra content that can set cookies on your device and collect data about your activity. Please review their details and accept them to load the content.Manage Preferences
Amelda is the gardener in the family, with their nine-year-old twins Connor and Lucia helping out. That brings Neven back to his own youth. "I think of myself and my twin brother David, our summer job when the restaurant was closed was weeding the garden. Aw Jesus, I did not like it, I can tell you! I have a great appreciation for any gardener, or for where our food comes from!"
For this chef, the benefits of growing your own garden-to-table produce extend beyond the culinary. "It's definitely something that's good for the mind; obviously good for your health and it's therapeutic so for me, it ticks all the boxes. I think growing and gardening and cooking are all interlinked and they go hand in hand."
Earlier this year, the revelation of Neven's former life as a turntablist caused a bit of stir.
His Instagram reels reveal his fondness for progressive house tunes, although he won't be hanging up the apron strings to pursue a DJ career. "It's a real passion and it's a lot of fun, and you wouldn't believe the reaction I've got," he says. "When guests come to the restaurant, they say, 'Now, are you going to play a set?' and I say, 'I'm going to clear the restaurant now'. It's not for everyone but I do love the dance music and it's something that reminds me of very happy times in my life."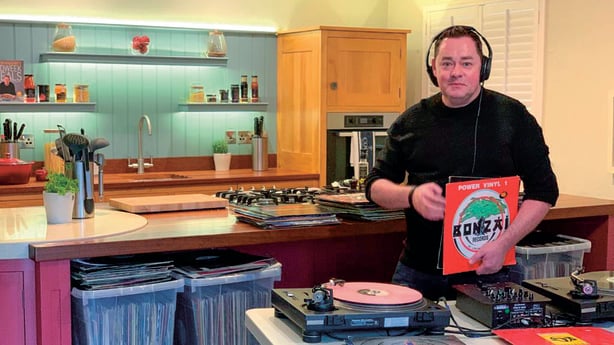 Social media is something he also enjoys; he has 53.2K followers on Instagram and 44.4K on Twitter. "I get a great buzz from it and in general, people seem to enjoy it. There's a great mix; I post about the twins, or my little dogs, bichon frises Benji and Roxy. They've brought so much love and happiness, and then it can be something about the restaurant and the food and it can be something about the music. There's a lot of variety. I think people like a bit of variety too because you don't want to become stale and boring."
If social media negativity comes his way, he simply doesn't engage with it. "It's been a really tough time for each and every one of us over the last few years and we just need to support one another. For me, it's all about the food and a little bit of music," he says of his online presence.
"It's lighthearted, positive and upbeat and that's the way I look at it and that's the way I'm going to continue it because that's the way I am. I'm a positive person. I'm very happy within myself and my life and I just feel very lucky and privileged in that I can inspire and give people a laugh and a bit of fun and encouragement and support them to get cooking. It's about giving something back I think; that's really important."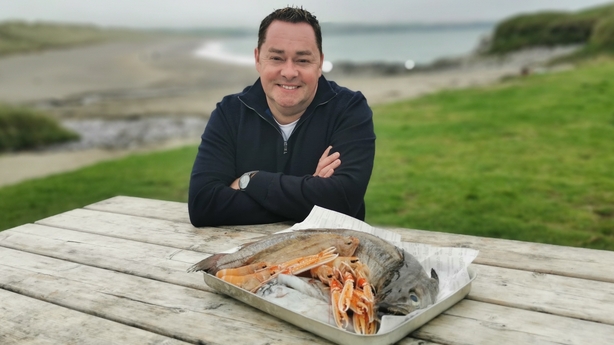 It is difficult to imagine the chef throwing shade at anyone on social media, or indeed in real life. Does he ever lose his temper?
"No. Not any more, no," he says. "I'm very laid-back. I've worked in kitchens and when it comes from a chef's point of view and I saw the way some chefs would have managed their staff, I said 'this is crazy, this is no way'. There'd be shouting and there'd be a bit of abuse."
"For us, I never raised my voice in the kitchen. It takes an awful lot to get me annoyed. I'm very content, I'm very happy and that has really come over the years; we've built the business up for 32 years. We have all pressures and stresses in many different ways but it's how you deal with that. Like, I love going to the gym. I de-stress by walking, get out and about, so I've a good variety and I'm not stuck in the kitchen all day."
Whether it's on his travels for the TV series, via his online engagement or at the restaurant, it's always about the people he encounters along the way. He talks about a lady who was celebrating her 90th birthday at the restaurant when it reopened. "She said to me, 'Neven, that was one of the best meals of my life' and that's a lovely thing."
"You do meet lovely people, who travel a long way to come to us, and I get great inspiration from people, I really do. If you can just make a little bit of time for them and welcome them and be nice to them, you've done something good. And that's a nice thing, it's a nice quality and it's something our mother would have instilled in our family. It's something I want to continue on."
The new series of Neven's Spanish Food Trails begins September 8 , RTÉ One.