Cyber-psychology researcher and lecturer Dr. Nicola Fox Hamilton and journalist Emma Kelly joined Claire Byrne on RTÉ Radio 1 to discuss post-pandemic dating. Listen back above or click here.
The pandemic has been a tricky time for anyone trying to find love but as society reopens so do the opportunities of meeting someone special in real life.
So, what's it like for single people who have spent the last number of months on dating apps, Zoom speed dates, and socially distanced walks.
"This whole thing isn't completely over yet," notes Dr. Nicola Fox Hamilton. "There's definitely a light at the end of the tunnel with vaccines, but I would say a lot of people are still feeling some anxiety while others are really excited to get back out there."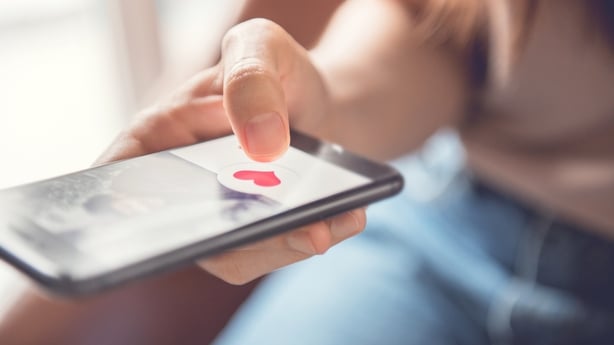 Speaking about the online dating experience, Dr. Hamilton explained that plenty of people had been using apps such as Tinder, Bumble and Hinge before COVID but that the pandemic clarified exactly what it was they were looking for.
"People flocked to online platforms and it was partly because they had nothing else to do so they were bored, and they were looking for entertainment and something to do with their time," she explains.
"But there were other people who felt that it focused their mind. They had been living their life quite happily or they had been looking for a partner and it really made it to clear to them that they would actually like to have a partner in their life. That it would add something substantial, particularly with the uncertainty that we were living in."
Emma agrees with Nicola's assessment. Speaking of current dating trends, she says: "I think a lot of people will return to dating in a normal fashion but I don't think that's going to come yet."
"Now that there are places to go - more traditional places you'd go on a date like pubs and restaurants - a lot of people are using that time to see their friends and their family and have a bit more of a social life after all of these months of lockdown."
"For a lot of people, I don't think diving back into meeting strangers is a thing that they want to do."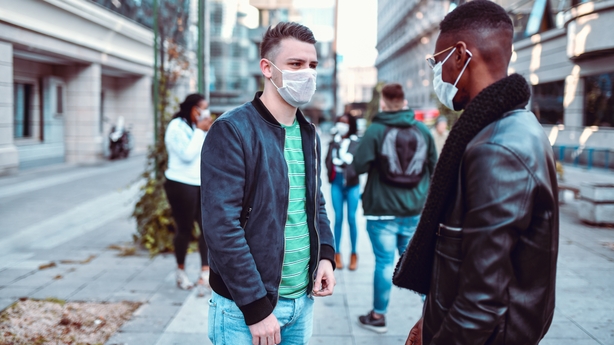 Of course, not everyone is holding back on their dating life. For those who do plan to go full steam ahead with an outdoor drink or indoor meal, a long list of boxes will first need to be ticked.
Emma explains: "Etiquette has come up now of asking the person you're dating if they are social distancing, if they're keeping to the rules - that's what you had to deal with a few months ago. Now it's: Are you vaccinated? How do you feel about vaccinations? Are you taking precautions? Are you wearing masks?".
"A lot of people have been putting it in their bios that they're vaccinated on dating apps and I think we're going to see more of that," she adds.
To listen to the full chat on Today with Claire Byrne on RTÉ Radio 1, listen back at the top of the page.