Like so many others, Neven Maguire and his family acquired some canine companions during lockdown. He introduces Roxy & Benji to Donal O'Donoghue.
It's a sunny Friday morning in Blacklion, the west Cavan: home of celebrity chef Neven Maguire and his family. That's wife Amelda, twins Connor and Lucia, and their two pooches, Roxy and Benji. The spirited two-year-old Bichons Frises are the twins' second ever pets, after the goldfish departed to that Great Aquarium in the Sky a few years back.
Dogs had always been part of Neven's Cavan childhood but Roxy and Benji are also a reminder of someone who up to her death in the summer of 2019 was a stalwart in the Maguire home and a huge presence in the lives of the twins.
"Just before Eileen, Amelda's mum, passed away, she wanted to get the twins a dog," says Neven. "Eileen was sick for a few months and we were to-ing and fro-ing with a breeder in Cavan. About two weeks after Eileen died, we visited the breeder, a lovely man, and he had two Bichon Frise pups, a boy and a girl. We had only gone to get one dog but we couldn't separate them. And they have brought us so much happiness since: great fun, great company and during lockdown they had us out walking every day. Dogs and animals really do teach young children all about love and respect and the twins absolutely love them."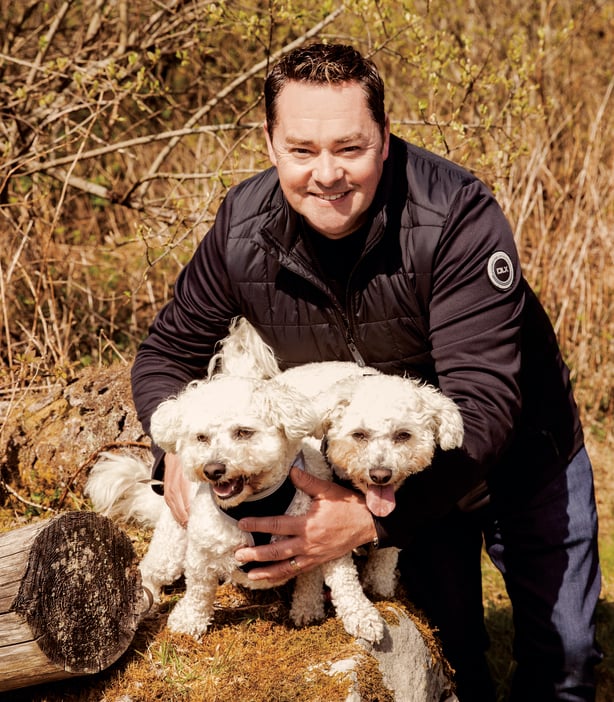 Of course, with an award-winning chef in the house, the dogs must be spoiled? He laughs. "Yes they can be very fussy with their food and yes, I've spoiled them, giving them food I make at home. They always know when I'm about and when they see me putting the chef's jacket on they know I'm going back to work and they seem especially happy as I bring them home bones, some braised meat and such from the restaurant. The trouble is that puts them off their dried food so it's a work-in-progress."
Maybe there could be a new book (Maguire has published umpteen to date) in that? Something like 'Neven's Guide to Feeding Your Pet'? "Watch this space," he sort of jokes.
Benji and Roxy are also stars on Maguire's popular social media pages, regularly popping up in various poses.
"Even the customers now are asking about them," he says. "They got groomed earlier this week and we had over 12,000 views of a picture of them looking their best. People seem to connect with pets, especially during lockdown when so many people got them. We always had a Golden Labrador at home when I was young. There were three during my childhood. There was Rocky but the other names have faded. Now I'm Roxy's 'boyfriend' as she drops everyone else when I show up."
And then, bang on cue, the duo show up – or at least that's what the bedlam in the background suggests. "Here they are now," says Neven down the line. "Say hello to Donal!" You may be thinking, dogs can't talk, but then, you haven't met Roxy and Benji have you?