The host of new RTÉ Player show, Battle of the Food Trucks James Patrice, talks to Claire O'Mahony about pivoting, picnics and the importance of Pride.
With al fresco dining on everyone's radar and outdoors the theme for the summer, a new six-part RTÉ Player series, Battle of the Food Trucks, couldn't be more topical. The show, which sees six contestants vie for the title 'Ireland's Best Food Truck' and win a €5,000 prize, reflects the explosion in food trucks parking up nationwide, offering diners quick and affordable bites and new flavours in a safe space.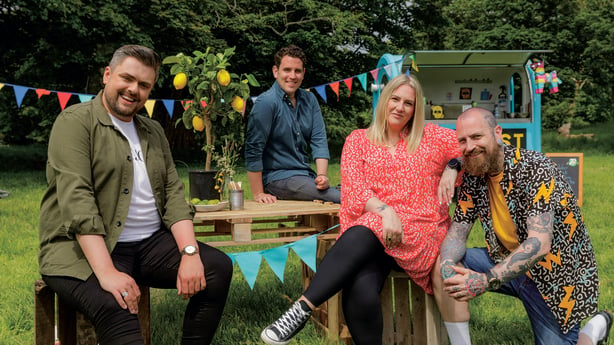 For the show's presenter, James Patrice, the growth in food trucks is also representative of people's resilience in tough times.
"What I love is that food trucks are a great example of the strength of Irish people in terms of adapting. They may have totally changed career path to set up this food truck. They may have been in restaurants previously which were obviously closed and they thought, 'How will I do this? How will I upskill and take advantage of a poor situation?'" he says.
"Not only are they providing great food and a great meeting point for people in communities, but also they're proving to themselves how they're able to adapt and survive in what hasn't been the nicest period for people."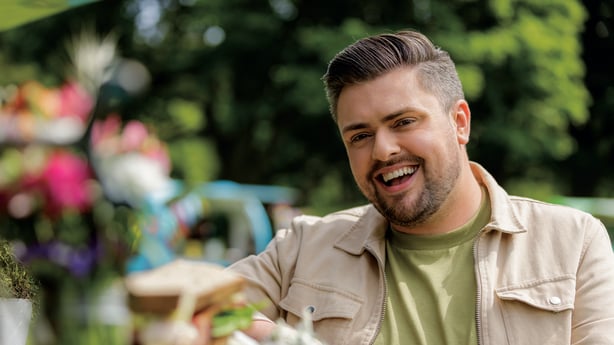 The Today show reporter and social media star says his role on Battle of the Food Trucks is to act as the eyes and ears of the audience.
"I'm there asking 'But why are you doing that? What in the name of God is this? How does that work? How does this work in a vegan dish?' I'm asking the questions that I think people at home want to ask as well because if you're not a foodie but you love food, you mightn't know the reasons behind certain dishes, so I was very much that inquisitive extra audience member who was there getting all the gossip."
Keeping with the culinary theme, the 32-year-old has a gig at the inaugural 'Picnic with Pride' at Malahide Castle from June 26 to 28, which he will host as his alter ego, Malahide Woman, for an evening of glam, glad rags and grazing boxes in aid of Dublin Pride Community Fund.
"I jumped at the chance," he says. "Malahide Woman has lots of frocks ready to go and she will be hosting, telling stories of her illustrious career – all fake – and she might throw in a number or two."
We need your consent to load this Instagram contentWe use Instagram to manage extra content that can set cookies on your device and collect data about your activity. Please review their details and accept them to load the content.Manage Preferences
It sounds like tremendous fun, but he also notes that when it comes to Pride, "it's not all glitter and rainbows and it's important that we say that." What Pride means to him is being unapologetically who you are.
"It's not caring what other people think, embracing what it is that makes you 'you' and celebrating the love and support that you have from your family, from your friends, from your colleagues, those people who lift you up," he says.
"And it's very much about not forgetting that Pride hasn't always been there and that there's a reason for Pride to be there now because of the struggles that people had in their lives years ago and the trailblazers that took a stand in order for us younger gay generation to feel comfortable."
He also maintains that Pride is about offering support to others. "Just because you might be in a great position with your identity and with your sexuality, others might be struggling," he says. "If you were to see someone who's having a tough time, be there for them as well and help them and guide them along because it's your responsibility to help your LGBQTI+ brothers and sisters to reach their full potential and to not give a continental about what anyone else thinks."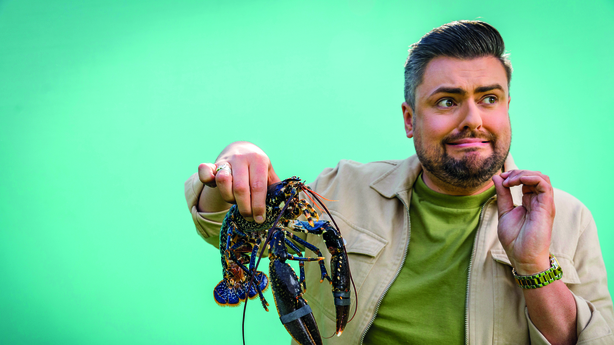 James, who studied Drama and French at Trinity College Dublin, was 20 when he came out while in France on a summer Erasmus course. "I was over there with some friends and it just kind of happened organically, where I felt comfortable to talk about it," he recalls.
"I came home and shortly afterwards, I told my family, and thankfully it was a very positive experience." He's very conscious that it's not the same for everyone. "Other people don't have such support, which is why it's so important, so important, that we do help them out and we do support charities like BeLonG To, who are there for people who are struggling," he says.
The presenter, whose real name is James Butler, regards Ireland as a forward-thinking country, for which he's thankful. "Look at the marriage referendum, it's fantastic," he says. "My goodness, who would have thought that little old Ireland would be the first ones to pioneer that? We've come on in leaps and bounds."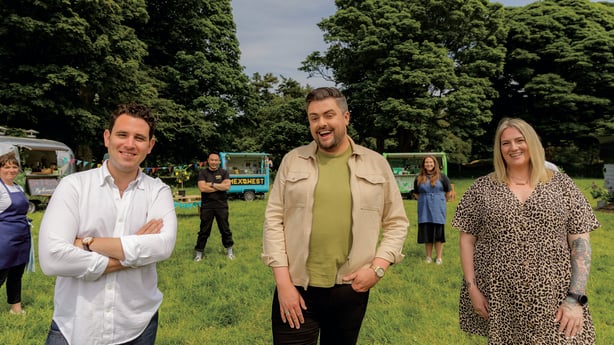 But he also observes that there is a lot more work to do when it comes to LGBTQ+ rights as a whole. "In terms of trans rights and our trans brothers and sisters, they still don't have equality. Also for LGBTQ+ parented families, people are fighting for their children to have the same rights as all children." Something else he highlights is what he calls the "casual flippancy" of the language used to describe the LGBTQ+ community.
"I've been told before 'oh he's far too camp' in terms of the content that I might produce and I think, 'What's wrong with that?' Camp in its own way is considered an art form that subverts the status quo and is meant to challenge the establishment and what's considered 'taste', so how is that a negative thing? I that being used ultimately in a homophobic way? That mightn't have been that person's intention but they need to just consider their words because words have an effect."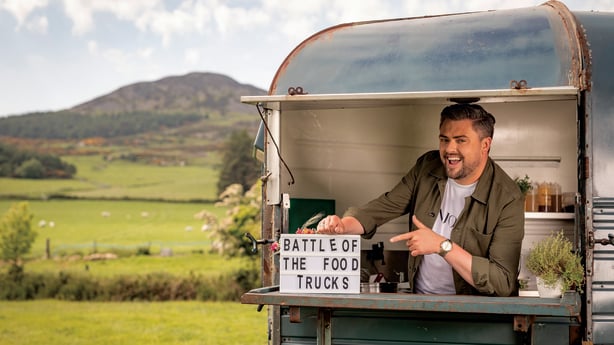 His advice to any young person who might be struggling with or thinking about coming out is to take their time. "There's no time limit, you don't have to do it by a certain age," he says. "I was 20 which might be considered late, but others might consider that early. It's so subjective and you can't let others dictate how and when you express who you are. It's all about knowing yourself and feeling comfortable with yourself."
Nor do you have to be fully certain, he believes. "Perhaps you might have tendencies or you might have certain feelings or you think 'Gosh, maybe I am gay'. It doesn't have to be a black and white area, it doesn't have to be a definite. You can just have a conversation with someone you trust and say 'Look I'm feeling a certain way, I just want you to know that' because it's important that we all express to each other how we feel."
He adds, "I understand it can be a very lonely time, it really can, you can feel so limited and so stifled but ultimately, there is someone there to talk to. There's a great community out there and life is so fabulous when you fully accept who you are, so why beat around the bush? Just fully embrace it and enjoy it. Life is too short."