When COVID-19 came to Irish shores, many industries were forced to shift their business plans in new directions in order to survive. And while pubs invested in outdoor seating and restaurants offered takeaway boxes, others were forced to change entirely.
Yoga, for example, could not exist in the new world of hand sanitiser and social distancing. Just sixteen months into the pandemic, and already the idea of taking deep breaths in a sweaty room of strangers seems absolutely absurd if not mildly horrifying.
Despite these challenges, however, some small business have not only survived but thrived. As our laptops became a gateway for working and socialising, fitness classes became the next natural step in our online lives - especially when the weather put a stop to walks and sea swims.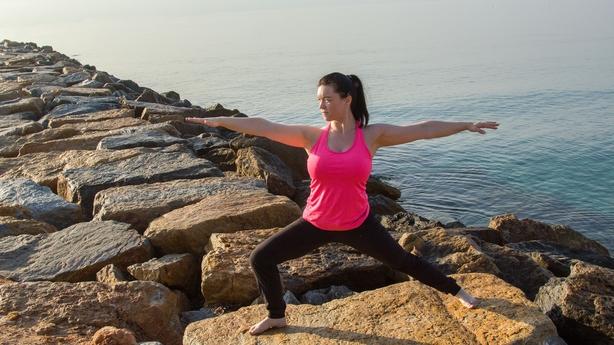 To find out more about going digital in a global pandemic, we spoke with Emma O'Toole - a Dublin-based yoga instructor who found success leading corporate groups through lessons of 'chair yoga', and ultimately catching the attention of Facebook's Sheryl Sandberg.
"There was a few weeks where there was this kind of trepidation and nervousness [about COVID], and then the world was just pulled from underneath us in March," Emma tells me over the phone. "But the transition wasn't actually that hard because I had the world of technology behind me."
"Moving from offline to online was really easy, the only problem I had was convincing some people from my classes to come with me," she adds. "Some people are technophobes so that was the big challenge but then other people found it much better and much preferred it."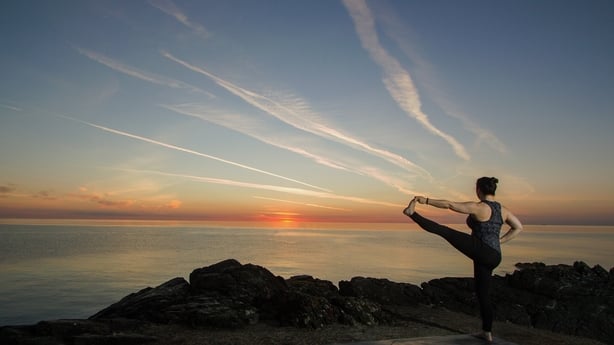 Love it or hate it, the internet quickly became an essential part of surviving lockdown with many of us adapting to Zoom nights in and online gigs to break up the days.
In fact, according to Facebook, more than a quarter of a million people in Ireland joined hobby Facebook Groups since March 2020, with more than 120,000 Irish users joining fitness and wellbeing groups.
"Facebook and Instagram have been brilliant to promote my business," Emma explains. "I've been working on Facebook for a long time but then Instagram came in and seems to be taking the lead. With regards to reels, carousels and stories, I've noticed the catchment on Instagram is much quicker."
In an exciting turn of events, Emma's appreciation for the social media giant was reciprocated last year when Facebook's chief operating officer Sheryl Sandberg shared Emma's inspiring story online.
"I couldn't believe it when she actually put it up on her personal page, I was like 'are you kidding me?'," laughs Emma.
Thanks to her new pool of online clients, and with the support of a social media billionaire behind her, Emma's confidence in her new business plan became such that she believes her classes will remain largely online even after the coronavirus has been eradicated.
"I will be keeping my classes online for the foreseeable future with a limited offline session to private client's," she says.
With rumours of 'flexi-time' and 'hybrid working' floating around the country, the Dublin woman believes that online classes will be the most inclusive option going forward for those who will remain working remotely.
With this in mind, Emma was eager to discuss her latest practice: Chair Yoga. Increasingly popular with corporate clients hoping to avoid 'tech neck' (the act of stressing muscles while using digital devices), the practice requires very little space and just one piece of equipment.
"It's brilliant," says Emma. "It's basically just yoga using your chair, you don't have to have any special equipment. You can do warrior, balance, downward dog, core work, everything - all through using the chair."
All the benefits of yoga without the sweaty room of strangers? Sign us up.
To find out more information about Yoga with Emma, click here.