Over a year on from starting her weekend show on RTÉ 2FM, the refreshingly honest broadcaster Louise McSharry talks to Janice Butler about parenting through the pandemic, her self-care checklist and her career ambitions.

It's been almost a year and a half since I officially chatted to Louise McSharry. She had started her new weekend show on 2FM, but what a year it has been since, for her and for everyone else. Apart from coming into the studios at the weekend to do her show, she like the rest of us, has been locked away in the home she shares with her husband Gordon and two young sons, Ted and Sam.
While I haven't talked to her properly since then, we have an occasional wave hello and a few words at the crèche our kids go to. I comment on how she always looks immaculate at the pick-ups compared to the leggings and tracksuit wardrobe favoured by most, but she assures me this isn't always the case. "No I don't!" she protests. "Most days I go in there I've no make-up, my hair is three days old, I'm in one of 10 tracksuits; I swear to you. It hasn't been a great year for fashion in my world."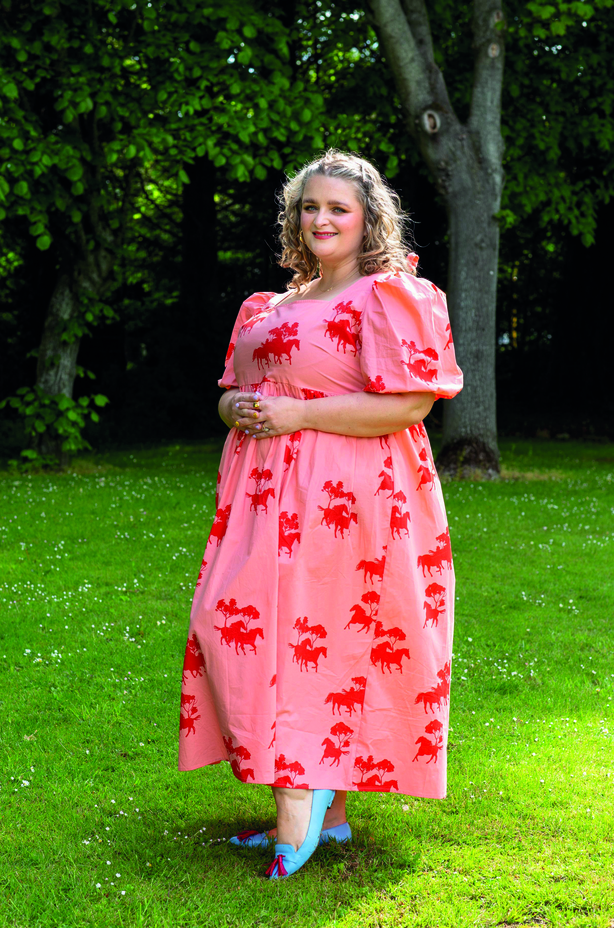 We meet for a social distance coffee, thankfully it's one of few dry days this May. Despite her earlier protest, she looks a million dollars in a pink boiler suit and perfectly applied make-up. For her followers on social media and readers of her new beauty column in the Independent, this will be no surprise; make-up and good skincare are a huge passion of hers and she does it with complete honesty.
She documented the decision-making process behind getting Botox last year and how she felt afterwards. "I love it," she exclaims. Not one to mince her words, she believes if you're promoting or reviewing skincare products, you need to be completely transparent.
"I could never do something like that and not say it, especially not when you're testing and recommending products," she remarks. "I'm a big believer in doing whatever you want and what makes you feel good. I did struggle with being a feminist and knowing that we deal with these pressures to look good from society, but also just wanting the Botox and I really like having a smooth forehead!" she laughs.
It's clear she doesn't take herself too seriously, adding, "My husband had a great laugh with it – he was like 'Go on Louise, raise your eyebrows.'"
Would she have more invasive work done? "I've been thinking about lip fillers," she says honestly. "There's a voice in my head saying just get a little bit. I can see why it's addictive. If I do it, I'll definitely talk about it," she adds.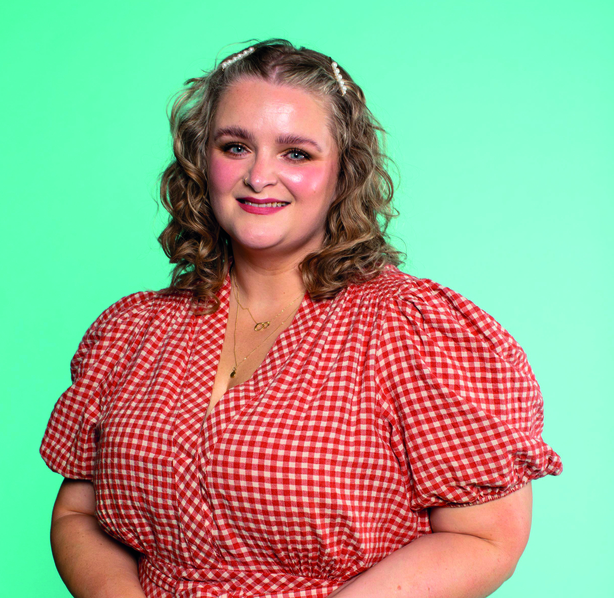 It's been a hard year to start a new radio show but Louise feels she's made a connection with her audience on Saturday and Sunday mornings. The slot came after over 10 years at 2FM filling in for people and working the night shift.
"With the show, we had an idea of what we wanted it to look like and had a shape on it, but it all had to change within a couple of months. The vibe of the show stayed the same and from my perspective, a lot of my job this last year has been about giving people some hope, a bit of a lift and distract them from what was going on and the constant bad news," she explains.
"My mission for the show from the beginning was that I wanted it to be honest, entertaining and useful. It wasn't about ignoring Covid –it's about acknowledging that it's really tough but let's give ourselves a breather. For me personally, it was great, it felt like a real respite from life, especially in that first lockdown when we didn't have childcare and it was very difficult. I loved being able to come into work on a Saturday and Sunday and just focus on this one thing."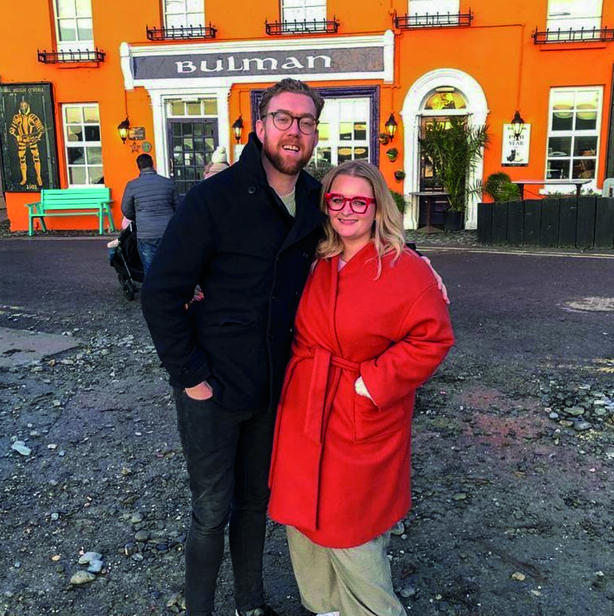 When lockdown hit last March, Louise and husband Gordon found themselves, like so many families, at home, trying to work and with childcare or help from family for their two boys, Sam (4) and Ted (2). She admits they struggled at the start, until they found some sort of schedule that worked.
"Ted was just one; he learned to walk in lockdown so we didn't even have shoes for him. And Sam was three so it was tough. He's really smart, he knew something was up and he really missed crèche. He's a really sociable child. He would say to me, 'I just want to go somewhere,'" she recalls.
"At first, we didn't have a shape on the day but then we divided it up, so one of us would work in the morning and the other in the afternoon. Whoever had the kids would try and take them out and keep them busy. It was hard, but I kept thinking of people that were in much worse situations than mine. But I would lying if I said I didn't have times when I felt really sorry for myself."
As for many, Louise tried to find the positives in lockdown. "We've all really been forced to confront what's important in the last year or so," she remarks. While there were naturally moment of tension in the household, on the whole she believes the experiences has cemented her and Gordon's relationship in a good way.
"It was initially fairly fraught, but I actually think in the end it was good for us," she says. "When you have small kids your lives are so busy; at home it's go go go. I can't stay up long after the kids go to bed, I'm so tired, so by the time you sit down together you might not have the energy for a conversation. But because we were both working from home, we'd have lunch together or a coffee together so we got to talk a lot more and that was really good. It seems that it went one way or another for people in their relationships."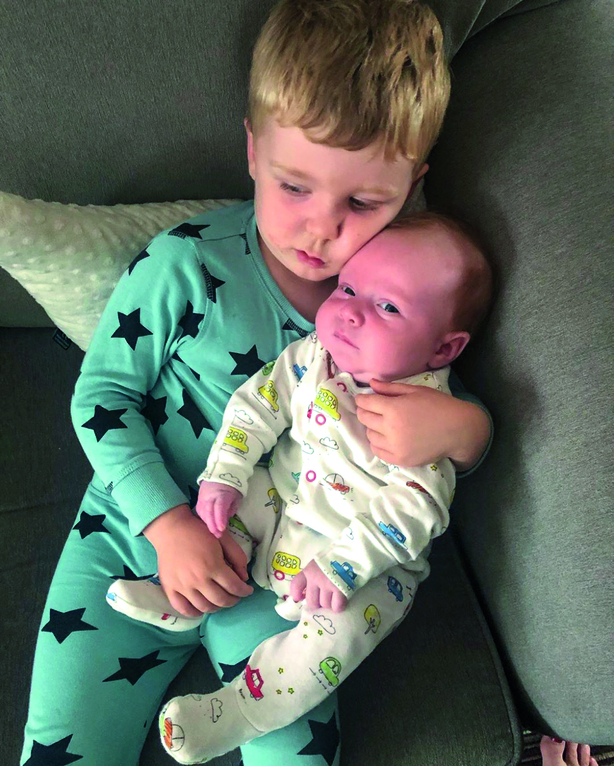 Louise has never been shy about the difficulties in her past. She described her battle with cancer in a TV documentary (F**k Cancer) and wrote about her difficult childhood in the US and her struggle with body confidence in her best-selling memoir Fat Chance.
For a long time, through her teens and 20s, she didn't feel content with her body or herself. "For the first 30 years of my life, I felt I couldn't do things because of my weight," she says.
In the last year, she's begun a journey of self-care, ticking off a long held 'to-do' list. "I've been on a bit of a crusade of self-care this year," she says. "A lot of the stuff that's come up on the show I've been thinking 'OK, I need to sort that out'. I'm trying to stop putting things on the long finger."
So she got braces, went to the podiatrist: "Poor toenails are one of the few side effects from chemo," she says. She faced up to her finances as the family are trying to buy their first home in a very difficult market and with high childcare costs.
"I was ignoring my finances and didn't really know what I should be doing, so I sorted that. It's all that grown-up stuff. I think you can be coasting along and just never think of it. I think if you don't have family members pushing you to do this stuff when you're younger, it's easy for you to ignore it. You never regret facing up to whatever it is you're avoiding, so that's my thing at the moment."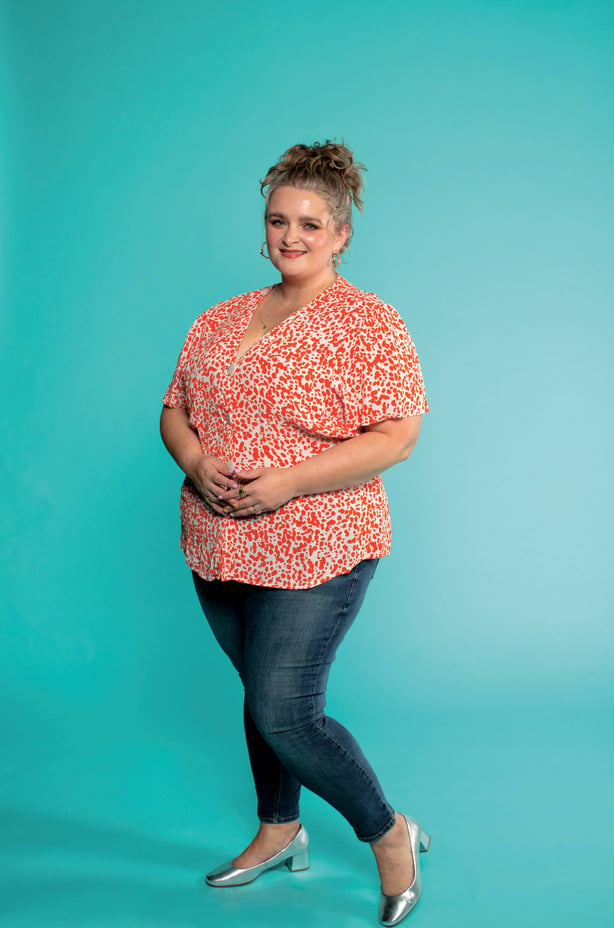 She also started yoga during the pandemic in a bid to develop a positive relationship with exercise; starting with short 12- minute videos and building up from there.
"I've had a really damaged relationship with exercise because in my head, it had always been a penance or punishment. So often exercise is framed as something you have to do to earn food or to have a certain type of body; which is so damaging. Whereas, if the focus was that exercise is something literally everybody should do, for your mind and your physical well-being as opposed to aesthetics, it would be much more positive and it would encourage people to try lots of different things.
"I definitely felt I was carrying around this big list of things I should do, but wasn't doing. As I've been ticking those things off – one being having a bit more movement in my life – I feel better."
Due to her big social media following, Louise is often called upon to comment on weight or body image issues. It's not a role she particularly likes, but is one in which she feels she has a responsibility to help others who feel shame around their bodies.
"One of the reasons that I'm now in a better place is because I found people that cut through the BS around weight stigma and diet culture and made me realise that my value is not in what I aesthetically look like and I want to do that for others. I have bad patches like everyone else, but I'm also moving into a phase of my life where I'm not that far from 40; who's looking at me anyhow, so who cares really? Deep in my mind I know there's so many things that are much more important."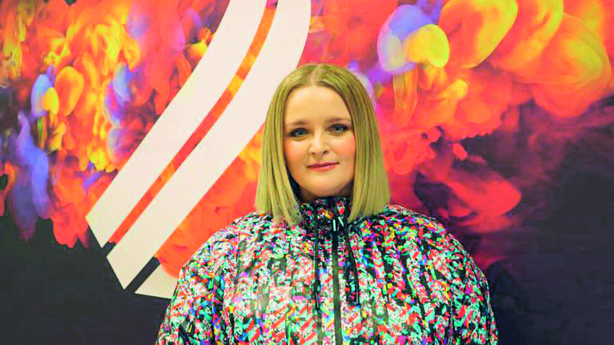 While she's enjoying the challenge of her weekend show, Louise is always looking to the next thing. She is ambitious, in a really good place professionally but certainly isn't finished yet. She once dreamed of being in the West End (she can certainly hold a tune), she laughs that she'd be happy with a cameo in something at the Bord Gáis Theatre.
She also has her sights set on a slot on RTÉ Radio One. "I'm absolutely loving the show but I am 38 and I can't stay in 2FM forever. I'm always looking ahead. I'd love to be on Radio One and I haven't made a secret of that. It's been my goal forever really; as you get older you want to be with the right audience," she says.
"But everyone in Radio One is great – that's the problem. When you want to do what I want to do, you're talking about three or four jobs in the country, so that might not ever happen for me and that's OK. I'll always have what's next, I can't help it, it's just the way I am."