With the Rose of Tralee cancelled for the second year in a row, the vibrant city will be missing more than the slew of tourists, contestants and the festival buzz. It'll be missing a trim and slim Dáithí Ó Sé, the face of the Rose of Tralee, who goes to incredible lengths to look his best for the show each year.
Almost as well documented as the show, Dáithí's fitness routine has become practically the stuff of legend. He worked towards it for this year's show, now postponed, and speaking on the Ray D'Arcy Show on RTÉ 1, he shed some light on what he and the organisers are feeling.
"When we knew it wasn't going to happen last year, we were even looking at the October bank holiday weekend for last year's Rose and then we realised that wasn't going to happen", he said. "So we were all gearing up for summer 2021."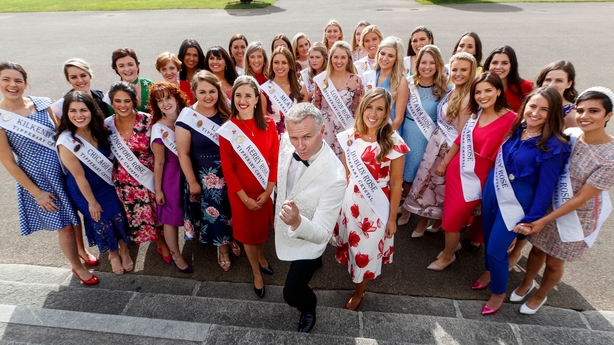 "Even though things were going in the right direction recently with vaccinations being rolled out, we knew it probably wouldn't be happening in the summer."
As disappointing as it is for the team, Dáithí is certain that "when you look at the big picture it was the right decision".
"We want to keep people safe and the backbone of the Rose of Tralee is getting people from all around the world to come to Tralee to meet each other and the coronavirus doesn't allow for that."
It's no surprise that Dáithí will be missing the craic this year, as he said: "There's only one way of doing that show and that's to go down there and have a ball yourself.
"I go down on Monday, I have a load of fun. This time of year, you'd be going through all the regional processes, you'd be really looking forward to what was happening in the summer."
And aside from just a bit of craic, the Rose of Tralee is a massive earner for the town, bringing in as much as between "10 and 15 million each year", the host says.
"It's like the Galway Races for some people, the Rose is the same for Tralee as well. People see it on TV on Monday and Tuesday night but maybe not realising there is a 10 day festival built around the two nights."
"To be missing out on that last year and now again this year, I feel bad for the Roses, I feel bad for the committee down there, the thousands of volunteers every year and the people and the town of Tralee. Your heart will have to go out to them."
We need your consent to load this Instagram contentWe use Instagram to manage extra content that can set cookies on your device and collect data about your activity. Please review their details and accept them to load the content.Manage Preferences
If there's one upside, though, it's that his summer is freer than it has been in years to kick back and relax with his family. "This is the last time I'll be able to take it easy for the month of August so I intend to enjoy myself", he told Ray, but added he had plenty of shows coming up with TG4 to "keep me out of trouble".
"I'll probably go down to Kerry, back home to Dingle, for a few days", he says, but the weeks of exercise that would typically see him through summer will be on hold, too.
"I don't do Lent, I don't do the beginning of the year so the Rose of Tralee is my Lent. I would drop a stone. I'll have compounded Covid weight on me going into 2022, I'll have to start training in September!"
"This time last year we didn't have a vaccine, we were in a totally different world. This time next year, it'll all be behind us and we'll move on and I imagine all the stops will be pulled out. We'll have three years of energy focusing it on one week.
Laughing, he added: "You ever see calves when they leave the shed for the first time?"
To listen back to the full interview, click here or the link above.